7-Year-Old Girl Killed In Random Drive-By — & Twitter Is Helping Police Catch The Unidentified Gunman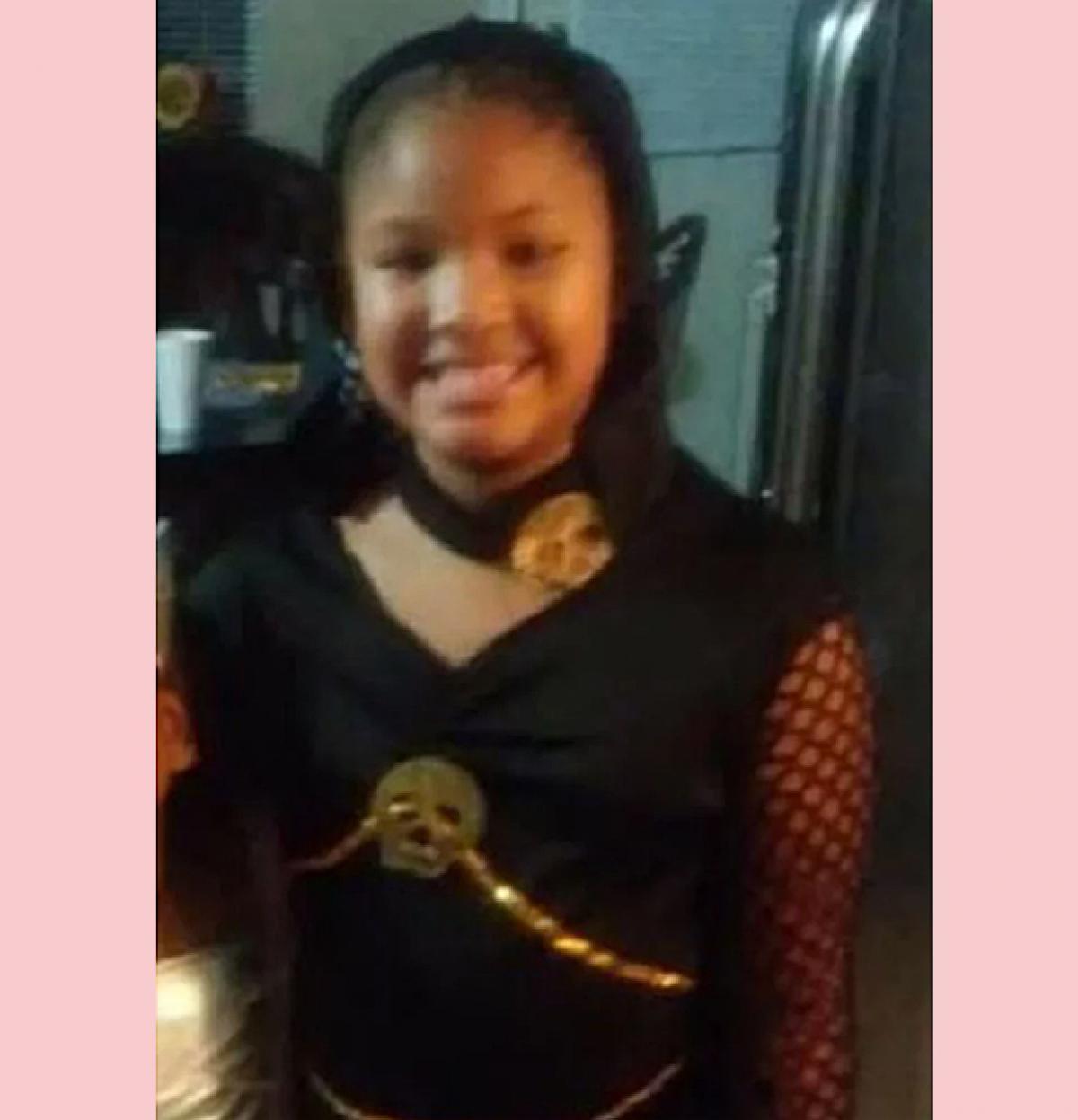 A Texas couple is confused and devastated after a gunman killed their 7-year-old daughter on Sunday in a drive-by shooting.
Now, social media is banding together to help law enforcement in their continued search for the unidentified murderer of Jazmine Barnes, who still remains at large.
Related: Louis C.K. Mocks Parkland Shooting Victims In Leaked Audio
The second grader was in the car with her mother, LaPorsha Washington, and her three sisters on near a Walmart outside of Houston when tragedy struck. Police say that a man in a red or maroon pickup truck pulled up next to them just before 7 a.m. and fired several shots at the vehicle.
Jazmine was reportedly struck by a bullet and killed instantly. LaPorsha, 30, was shot once in the arm. Jazmine's 6-year-old sister was injured by shards of broken glass. Her two teen siblings escaped from the car uninjured.
Investigators are still trying to figure out if the shooter, who is described as a bearded white male in his 40s wearing a red hoodie, acted at random or targeted the car specifically.
According to Jazmine's mother, the suspect was a complete stranger. She told local station KTRK from her hospital bed:
"[Bullets] came through my window, broke my glass, and hit me in my arm. [Then he] sped off in front of us and stopped, and still continued to fire at us…. [he] intentionally killed my child for no reason. He didn't even know her. He didn't even know who she was."
LaPorsha also spoke to local station KHOU 11 and shared more graphic details of the killing. You can watch that interview (below).
Police encouraged the shooter to turn himself in at a press conference Monday, making it clear that authorities will find him. Officials are reportedly working with Jazmine's surviving sisters to get more details about what the shooter looked like and plan to draw up a composite sketch that can be ushered out to the public.
The department also encouraged the public to send over any information that may help identify the shooter, tweeting:
Help us identify the person who killed 7-year-old Jazmine Barnes on Sunday. If you live near Wallisville Rd/ E. Sam Houston Pkwy look over your surveillance video. We're looking for a 4-door red truck. If you have info call 713-221-6000 or @CrimeStopHOU at 713-222-TIPS. #HouNews pic.twitter.com/nyMudgs60x

— HCSOTexas (@HCSOTexas) December 31, 2018
Public figures like Houston Mayor Sylvester Turner and director Ava DuVernay have since joined the outcry, begging their followers to help the investigation in any way they can:
Please provide information on the gun man who shot and killed Jazmine Barnes, the 7-year old. He was driving a red pickup truck on Wallisville Rd. If you know something please report it. st

— Sylvester Turner (@SylvesterTurner) January 1, 2019
The mother of #JazmineBarnes on the fatal shooting of her 7-year old daughter. Killer pulled up to the family in his red truck and fired shots directly into their car. Jazmine died at the scene. Dec 30. Houston. Murderer is a white male, 40s and is still at large. #SayHerName pic.twitter.com/OlDWJ0DPOO

— Ava DuVernay (@ava) January 2, 2019
A GoFundMe campaign has been set up to help Jazmine's family.
Meanwhile, activist Shaun King and civil rights attorney Lee Merritt have offered a $50,000 cash reward for the person who turns in the child murderer:
UPDATE: I have now located several credible eyewitnesses with essential new information and have screened them and passed them on to @SheriffEd_HCSO.

It's not enough, but gives us many more details.

Our reward is now $50,000. #JusticeForJazmine

Email me at [email protected] pic.twitter.com/aH9pLinB4E

— Shaun King (@shaunking) January 2, 2019
We'll keep you updated as more details come to light.
[Image via Houston County Sheriff's Office/Twitter.]
Jan 2, 2019 2:37pm PDT