Cardi B Defends Trademarking 'Okurrr'!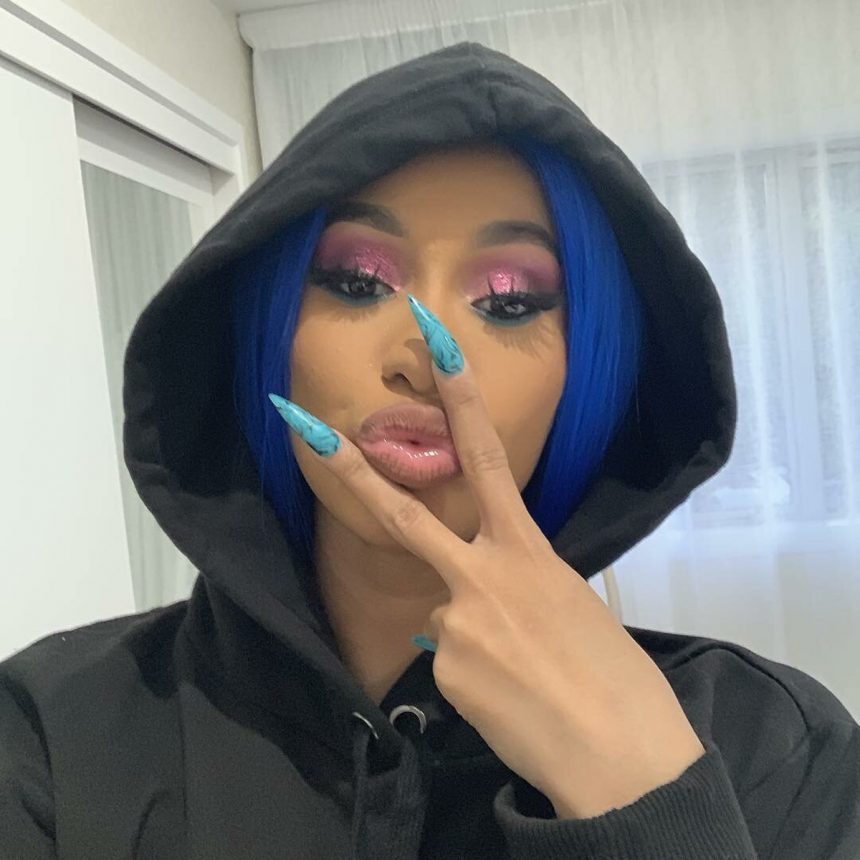 Cardi B is making money moves… OKURRR??
According to The Blast on Thursday, the Bodak Yellow rapper filed paperwork with the United States Patent and Trademark Office this year to trademark her signature trill.
Related: Cardi B Isn't Interested In Your Opinions About Her Marriage To Offset!
The application states the musician wants to use the phrase for merchandising purposes, including paper goods such as cups and posters.
Being the clever businesswoman that she is, Kulture's mom also filed documents on February 25 for "okurr" with one less "r."
The saying — which she once described to Jimmy Fallon as a "cold pigeon in New York City" — will additionally be used for "clothing, namely, T-shirts, sweatshirts, hooded sweatshirts, pants, shorts, jackets, footwear, headgear, namely, hats and caps, blouses, bodysuits, dresses, jumpsuits, leggings, skirts, sweaters, undergarments."
In a since-deleted video on Instagram posted on Friday, the 26-year-old defended her decision to lock up the rights for her slogan.
Referencing the fact that people constantly ask her to do the famous chirp, Cardi said:
"Let me tell you something… You think i ain't gonna profit off that?!"
Explaining that "white folks" do it all the time, she added:
"While I'm here, I'm gonna secure all the bags!"
Speaking of securing the bag, the artist is set to appear in Hustlers, a flick co-produced by costar Jennifer Lopez!
Based on the 2016 New York Magazine article "The Hustlers at Scores" by Jessica Pressler, the movie — also starring Constance Wu, Riverdale's Lili Reinhart, Julia Stiles, and Keke Palmer — is about a crew of savvy former strip club employees who band together to turn the tables on their Wall Street clients.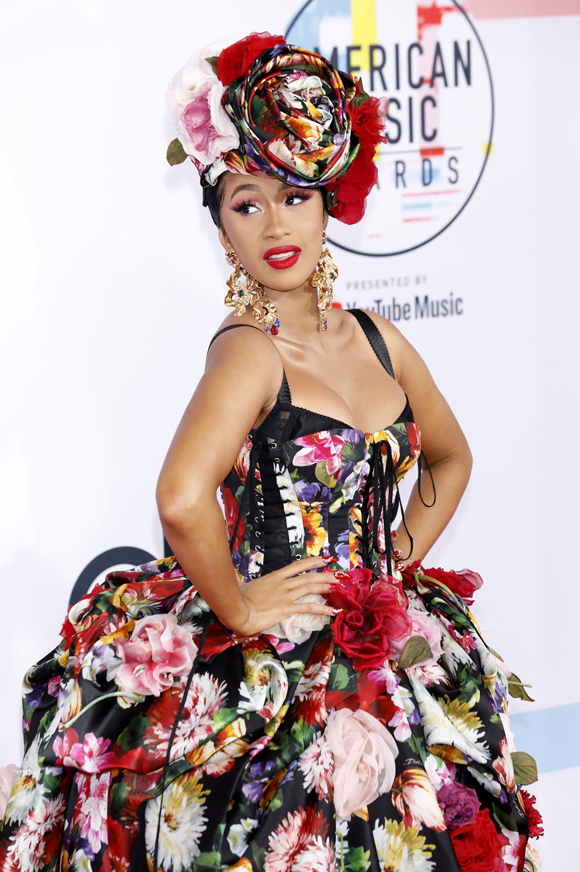 Of course, the Money MC has been open about her stripper past. In a 2018 interview with Howard Stern, she said exotic dancing "saved" her, explaining:
"A lot of people want me to lie and say I hated [stripping] and went through so much and don't recommend it. But I don't tell girls not to do it. I'm not even going to front, it really saved me. Before I worked at a strip club I was a cashier at a market. I got fired and I couldn't move out of my situation. I didn't want to live with my ex-boyfriend at his mother's house anymore. But I couldn't even afford a room. I never made $300 a week. My boss said you have a nice body you should just work across the street. You'll make so much money. He was Turkish. I was really scared because I didn't know the type of things that go down in there. I was ashamed that I was dancing naked for the first couple of months. I used to cry after work. I could only imagine how embarrassed my parents would be. Imagery of my mom and my dad would enter my head when I gave lap dances. But then I would think I made $500 today then $1,500 then $2,000. I told my parents I was babysitting some rich white people's kids."
Okurrr? Okurrr.
[Image via Cardi B/Instagram.]
Mar 22, 2019 3:27pm PDT