It appears that Channing Tatum and Jessie J really tried, but they just couldn't make things work.
So it went for the now-former couple (again), after a Saturday confirmation that, indeed, they had decided to call it quits for the second time. Now, the 39-year-old Magic Mike star and the 32-year-old British-born pop star are both single and once again ready to mingle elsewhere. OK then!
Related: Here's How Channing Tatum REALLY Feels About Jenna Dewan's Engagement!
As we reported yesterday with the original news of their second breakup, the pair had reconciled this past January and was dating for the second time for a few months before the split. They first began dating in late 2018, only to break up a little more than a year after that relationship started.
A source close to Tatum spoke to E! News about the matter on Sunday, revealing that the pair is still pretty close — "they love and care about each other" — but that wasn't enough to make things work as a couple. Cryptically, that same source revealed that the reason they couldn't get it together was because "the same issues were still popping up" which had originally caused them to break up the first time.
A second source added more info about the breakup, as well; apparently, the recent split was "amicable" so much so to the point that the pair "realized they were better off as friends." Huh. The more you know, we suppose!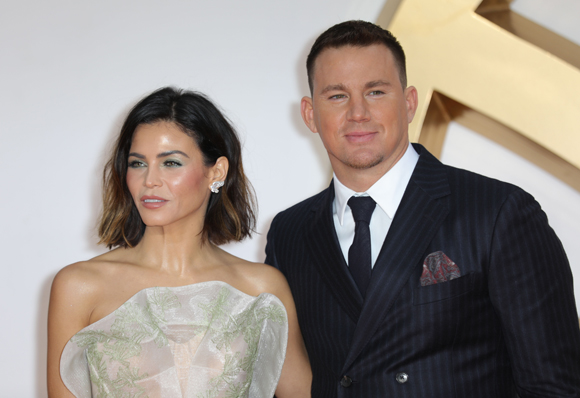 Also, from what sources are claiming to UK tabloid The Sun, Tatum is already back looking for love, reportedly re-starting his online dating profile with Raya, a private members-only dating app that has apparently been fairly widely used by celebs in the recent past. Well then!!!
Tatum, of course, had been married to Jenna Dewan for about a decade in the time preceding his initial jump into romance with Jessie J, though both the former spouses have since moved on politely and amicably in their own right. Tatum and Dewan share a daughter, Everly, as well.
Related: Flashback To Channing And Jessie Reconciling For The First Time!
What do U think about Channing and Jessie, Perezcious readers? Will they get back together again, or is this it for them — two and done, definitely going their separate ways? Too bad things couldn't have worked out between 'em!
Sound OFF with your take on the entire thing down in the comments (below)…
[Image via WENN]
Related Posts
CLICK HERE TO COMMENT
Apr 05, 2020 15:37pm PDT