'Flip Or Flop' Star Christina Anstead Is Expecting Her First Child With New Husband Ant!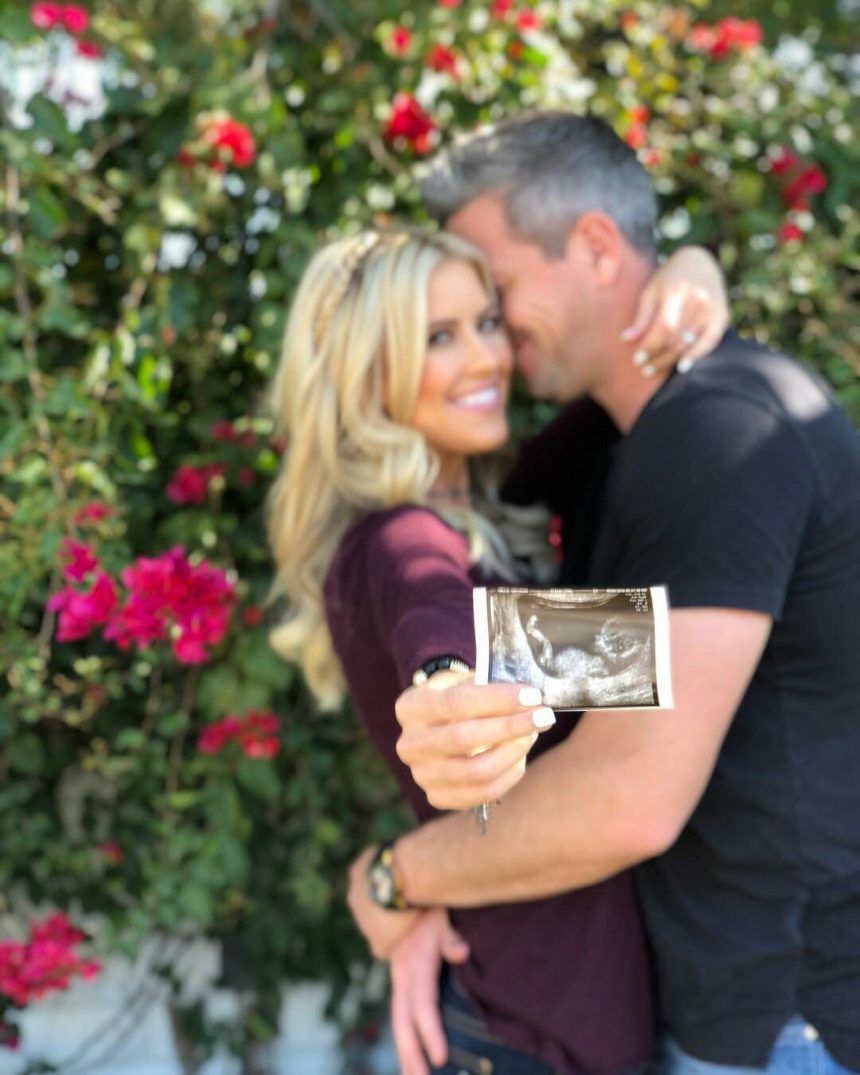 Christina Anstead, formerly Christina El Moussa, is pregnant!
On Friday, the Flip or Flop star revealed on Instagram she is expecting her first child with new husband Ant Anstead.
Related: Christina Anstead CLAPS BACK After Being Mommy-Shamed Online!
This will be the HGTV personality's third child, as she shares daughter Taylor and son Brayden with ex-husband Tarek El Moussa. Additionally, the British TV personality has daughter Amelie and son Archie from a previous marriage.
The 35-year-old posted the (above) photo with the caption:
"@ant_anstead and I are so excited to announce #babyanstead coming this September!! The kids are all so excited to meet their new sibling #5 #Gonnaneedabiggercar!"
As we wrote in December 2018, the two got married at a ceremony in front of family, friends, and loved ones at their California home.
They first got together in October 2017
Christina and Tarek announced their split in December 2016 with following joint statement:
"Like many couples, we have had challenges in our marriage. We had an unfortunate misunderstanding about six months ago and the police were called to our house in an abundance of caution… There was no violence and no charges were filed."
Per TMZ, in May 2016, police responded to a "call of a possibly suicidal male with a gun" from the then-couple's Orange County home.
According to an incident report obtained by E! News, Christina "was crying and shaking" when police arrived on the scene. She said Tarek "took a handgun, put it in his backpack, and ran outside."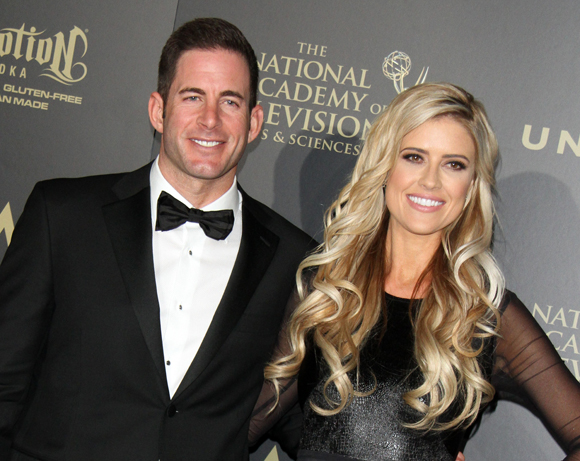 When Tarek allegedly fled his house with a firearm, eleven officers and a helicopter searched for him. Once he was spotted by the chopper, police ordered him to drop his weapon.
Reportedly, he told them he simply wanted to "blow off some steam" and go for a hike. He brought a gun with him for protection, since there are "mountain lions and rattlesnakes in the area."
When authorities searched their home, they seized five guns, including an AR-15. The incident report said:
"Tarek agreed to voluntarily relinquish all of his firearms for safekeeping for 30 days."
When later questioned by police, Christina said she was on the phone with a friend when she saw Tarek remove a handgun from the safe in their bedroom. Per the report:
"Tarek did not make any threatening statements to her and he did not make any comments about hurting himself or anyone else… She also denied that Tarek had ever been suicidal."
In January 2018, Christina and Tarek finalized their divorce.
[Image via Christina Anstead/Instagram.]
Mar 22, 2019 2:36pm PDT