Future Dragged By Twitter For Saying Russell Wilson Needs To Be A 'Man' In His Relationship With Ciara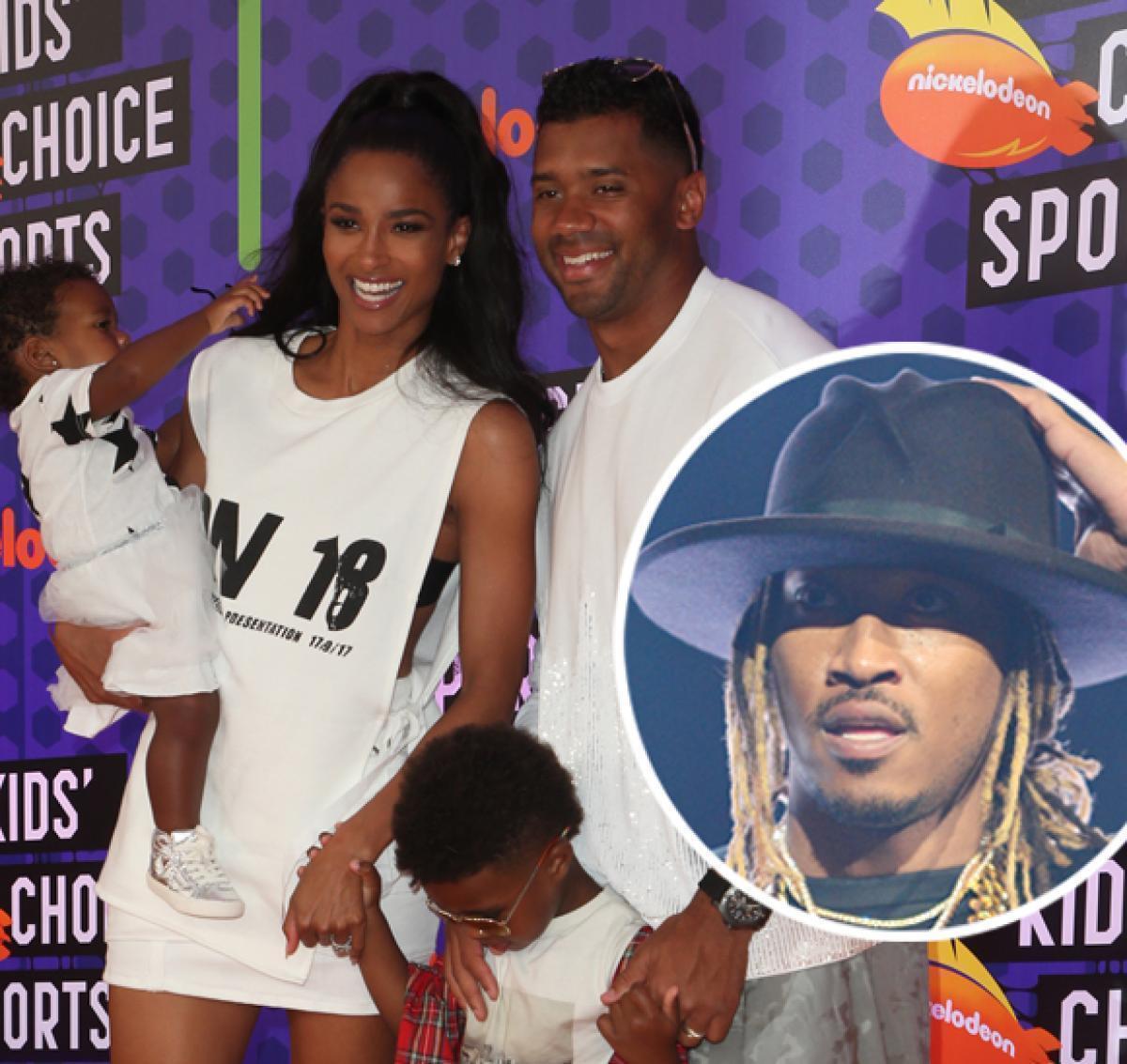 Future is getting mobbed by Twitter for his backwards ideas on how a "man" should handle his wife — specifically, how his ex Ciara should be handled by her loving husband, Russell Wilson. 
The Mask Off rapper blasted the couple in a recent interview with Big Bank Black on Beats 1, claiming that the songstress introduced their three-year-old son Future Zahir to Wilson before allowing Wilson and Future to meet. 
When asked how he felt about his ex's husband, the 35-year-old Grammy nominee said the NFL pro was being controlled by his wife and does "exactly what she [tells] him to do" — a power dynamic that, according to Future, a "man" would never allow.
Related: Gillette Asks Men Not To Be Awful & Some Men Can't Handle It
Future added that if he were in Wilson's shoes, he'd be a real "man" and forbid his wife from ever talking about her ex in public, explaining:
"He not being a man in that position. He not tellin' her, 'Chill out with that on the internet. Don't even talk to him. I'm your husband! You better not even bring Future's name up!' If that was me, she couldn't even bring his name up. She know that. She couldn't even bring her exes' names up. I don't what they gave you […] Don't give that s**t no energy."
Ugh. Really, bro?
Critics not only found the artist's comments to be incredibly toxic, but evidence that he still clearly can't let go of the fact that his baby momma is in a happy, healthy relationship with someone else:
Future bern carrying on about Ciara and Russell for about five years. That's three baby mamas ago my dude. Let it die.

— ❤️ (@zuri_too) January 18, 2019
Ciara: I'm in a healthy relationship.

Future: HEALTHYYY RELATIONSHIP?! pic.twitter.com/0VvjKX5Evo

— nafisa (@thatxxv) January 18, 2019
You really have to wonder if Future's real beef with Ciara is her having the audacity to move on.

— Chaos and Disorder (@onlychyld) January 18, 2019
Many pointed out that Future's comments perfectly illustrate why Ciara moved on and found herself a real man in the first place:
Future, please just get some therapy to deal with the fact Ciara upgraded with a cute, rich, Super Bowl champion that doesn't cheat on her with thots. She not thinking about you!!! #boybye pic.twitter.com/0Lk8UpSNbm

— Ashton Miller 🇺🇸 (@AshtonMillerz) January 18, 2019
Future is mad that Russell is taking better care of his son and treating Ciara like a Queen. 💀💀💀 He mad that Russell Wilson is doing the job of what a man is supposed to do? What need he to mad at is himself for not doing what Russell is currently doing when he had Ciara. https://t.co/4HmtBhFSoE

— 🛰👩🏾‍🚀Alex•ish 🚀🛸 (@OnyxScholar21) January 18, 2019
Future wouldn't know, cuz he ain't got no wife! pic.twitter.com/f1uzd3KccI

— One of The Blacks® (@KRobot9) January 18, 2019
Nothing is more delicate than the male ego, Perezcious readers.
It's okay if you're hurting, bb. Just draw yourself a bubble bath and have a nice cry!
[Image via FayesVision/JLN Photography/WENN.]
Jan 18, 2019 9:06am PST