Jeff Bezos Spotted At Amazon Party With New Girlfriend AND Her Estranged Husband Days Before Making Divorce Announcement!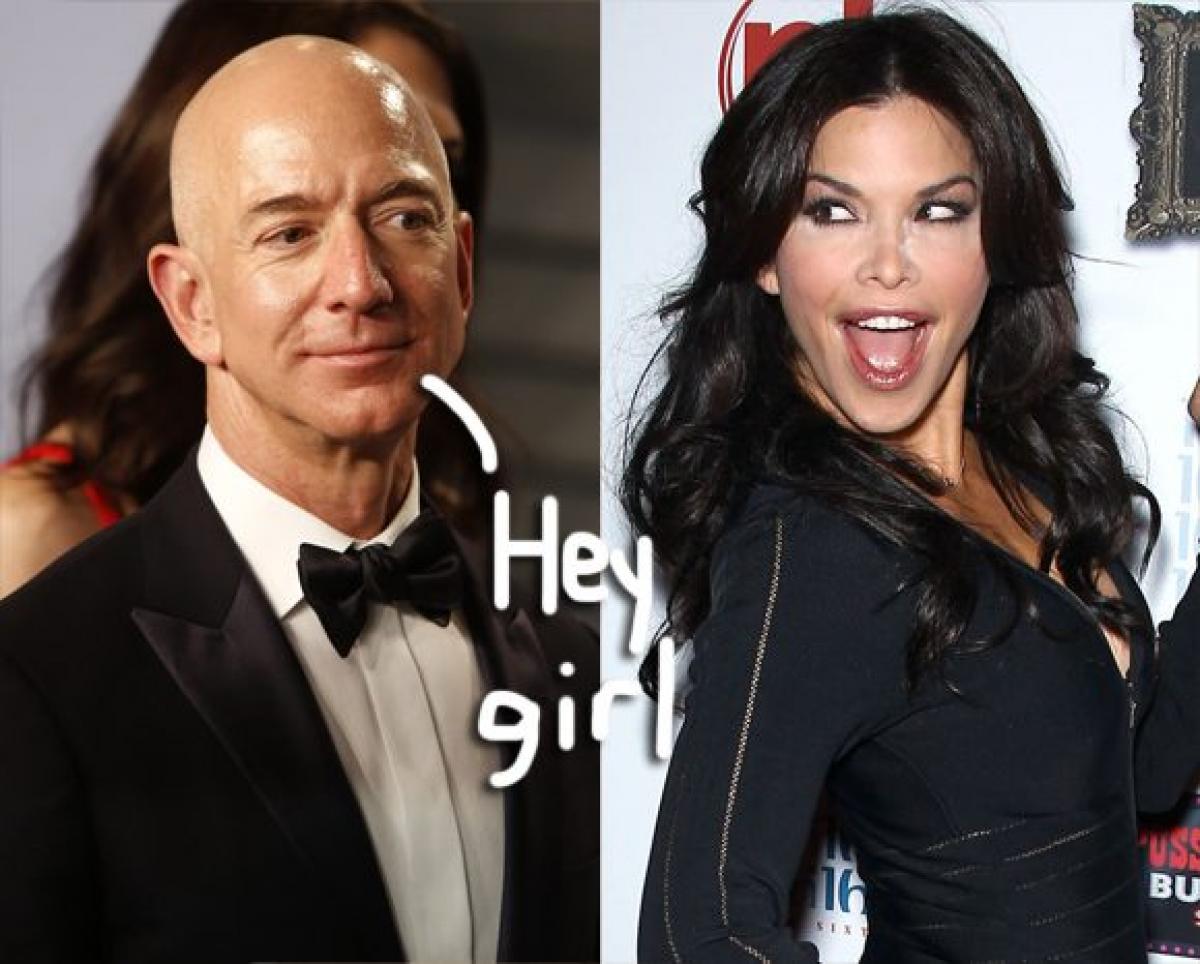 It appears Jeff Bezos is an overnight shipping kind of guy. A day after the Amazon CEO announced that he and his wife of 25 years are divorcing, it's been revealed that the billionaire is already in a relationship with his stunning neighbor.
Multiple outlets report that the 54-year-old has been dating former Good Day L.A. anchor Lauren Sanchez, who is also divorcing her talent mogul husband Patrick Whitesell after 13 years of marriage.
Bezos and Sanchez, a frequent contributor to Extra and The View, apparently got to know each other through her husband — an agent to stars like Matt Damon, Christian Bale, and Hugh Jackman — then grew closer after both separated from their respective spouses last year. 
Related: Cardi B & Offset Are 'Focused On Fixing Their Marriage'
A source revealed to People:
"Lauren and Jeff have been spending a lot of time together over the last year and especially the past few months. At first it was socially at parties… here and there. But their time together has definitely seemed to evolve, raising some eyebrows. Jeff has met a small group of Lauren's girlfriends, too. The two of them are sort of thick as thieves right now."
Those who have seen Bezos with his new lady can't help but notice a more playful tech tycoon.
Days before he made the divorce announcement, Bezos and Sanchez were spotted getting cozy at Amazon's Golden Globes party on Sunday, where a separate source noted he "was in a great mood," dishing:
"He is a different man. He's completely changed. He was in a great mood on Sunday night, more playful and much more loose than he usually is."
We bet he was!
Another partygoer noted that Bezos was also chatting it up with Sanchez's soon-to-be ex, so it appears all is good in the gated community:
"Jeff was in great spirits and having lots of fun. He had a crowd of people around him. Lauren was there but wasn't with Jeff all the time. Her husband was there, too."
As for Bezos' estranged wife MacKenzie, a source told Page Six that the novelist is well aware of his new squeeze, explaining:
"Jeff and McKenzie tried very hard to work things out. They separated last year, then Jeff and Lauren started dating. McKenzie knew they were dating; the news today was not a surprise to her. Lauren was with Jeff at the Golden Globes because they are dating."
The insider noted that Bezos made the divorce announcement on Wednesday because he knew that the "touchy" photos of himself with Sanchez at the party could soon be made public.
Way to control your narrative, Jeff!
[Image via Regina Wagner/Future Image/WENN]
Jan 10, 2019 7:46am PDT