Instagram Star LOSES IT Over The Idea Of Having A 9-To-5 Job! WATCH!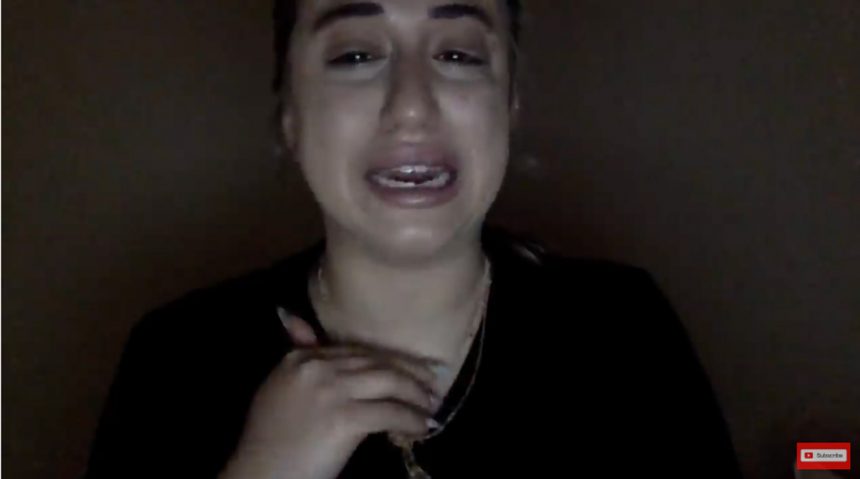 An Instagram star absolutely balls her eyes out at the prospect of getting a normal, 9-to-5 job!
Earlier this month, Jessy Taylor posted an extremely emotional YouTube video titled "STOP REPORTING MY INSTAGRAM ACCOUNT," where she believes her handle was deleted because people (apparently) kept reporting her.
Related: Instagram Influencer SLAMMED For 'Fake' Travel Pics!
Though it's unclear why fans allegedly reported the social media personality, her former account @jessytaylorduh — which boasted over 100K followers — is no more.
She said in the clip:
"I'm trying to get it back, I'm calling everybody I can and I don't know why it's not working out for me… I'm in LA because of this. I'm in LA because I want to be on Instagram. I'm nothing without my following, I am nothing without my following… And when people try to hate on me or report me I'm literally trying to be a f**king better person. I want to say to everybody that's reporting me – think twice because you're ruining my life, because I make all of my money online, all of it and I don't want to lose that."
The 21-year-old then explained that a "regular job" is not for her, as she moved to Southern California "to not be like that."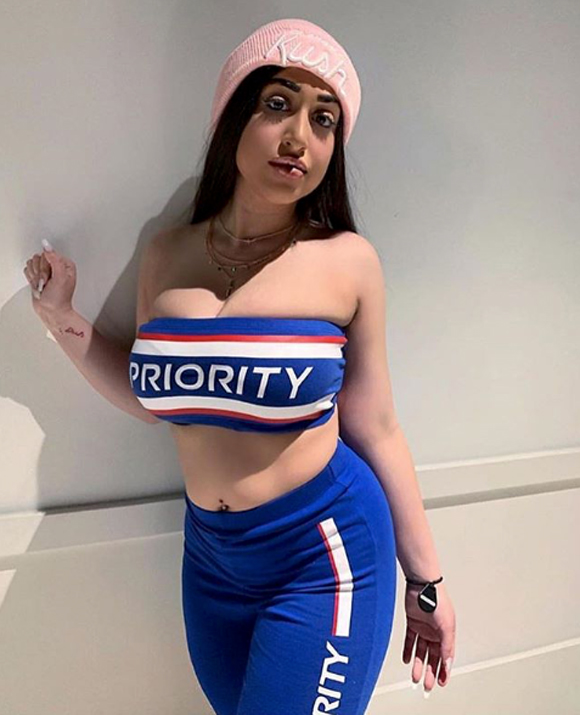 She exclaimed:
"I know people like to see me be down and be like them and the ninety per centers – the people who work 9-5 – that is not me, I am in LA to not be like that… I've worked so f**king hard to get to where I'm at and for that to get taken from me is the worst feeling in the world… It literally sucks having people want to come after you for no reason."
In the epic video, Taylor also admitted to being a former sex worker, who "used to strip every single day."
"I was a f**king prostitute… I used to strip every single day. I don't even do that s**t anymore because I make all my money online. I don't want to go back to that life."
The Florida-native also recalled her days working at McDonald's.
"I used to work at McDonald's before I did YouTube, Instagram, before I had 100,000 followers!… Before I had everything in my life I was a f***ing loser!"
She concluded:
"I'm not work material! I will never be work material! So stop f***ing reporting me on motherf***ing Instagram!… The last thing I want to do be is a homeless prostitute in the f***ing street doing meth. That is the last thing I f***ing want to do so stop f***ing trying to ruin my life!"
Needless to say, people in the comments section were NOT sympathetic to Jessy's "problems."
They wrote:
"The most pathetic thing I've heard in a while."

"Damn… guess you will have to just get a job like a real citizen."

"I'm laughing at you. I enjoy your tears. You are not the 90%, you are the bottom 1%"

"Your tears fill me with joy. You deserve this."

"i can't stop laughing this. Wth lmfao"

"This is so cringeworthy. S**tting on people who work 9-5? Damn girl. Maybe you need to get humbled."
However, things are looking up for Jessy. Her new account, @duhitsjessy, has over 10K followers.
WATCH the sad (or hilarious) video (below):
[Image via Jessy Taylor/YouTube.]
Apr 11, 2019 3:47pm PDT