Julianne Hough Says Endometriosis Pain Makes Sex 'Really Frustrating'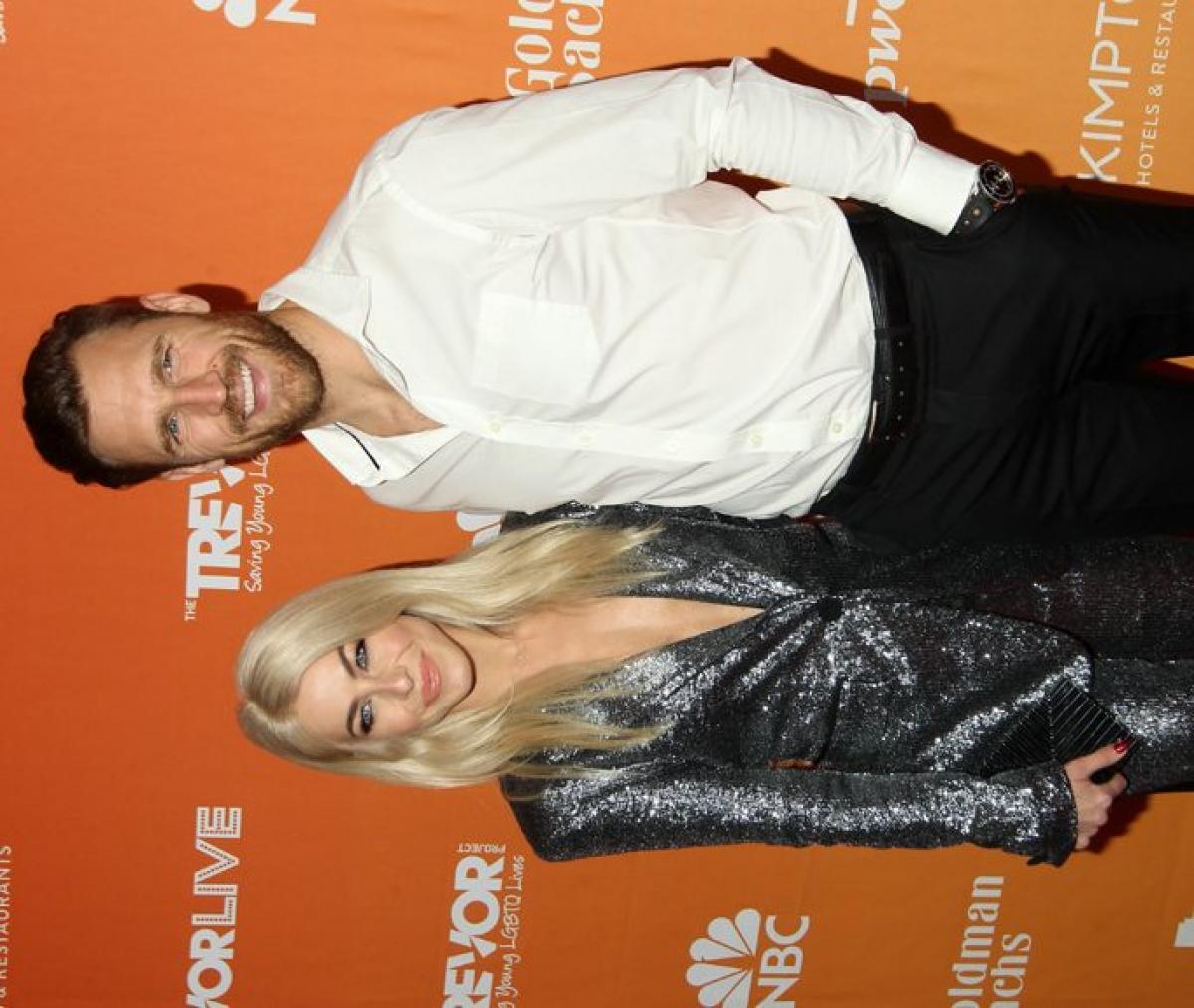 Julianne Hough may be known for her dance moves, but she wants to be known for something else, too: endometriosis advocacy.
The former Dancing With The Stars judge opened up to Women's Health about her 15 year struggle with endometriosis, a reproductive condition that causes chronic pain and cramping, but now she's done suffering in silence.
Related: Julianne Opens Up About Body Confidence After Being Called 'Fat' On Set
After keeping her diagnosis a secret out of fear that it would hold her back "personally, professionally, and relationship-wise," she has begun to open up publicly and in her relationship about the condition.
With her husband, pro hockey player Brooks Laich, it can make sex "really frustrating," but he is understanding and supportive:
"It can definitely cut things short. Sometimes we're in the middle and I'm just like 'AH, stop!'"
Thankfully, the couple has found ways to be intimate without sex:
"He only wants to love on me and make me feel good. There's so much intimacy without actually having sex. There are some cool things we've learned and it's literally been awesome."
Instead of holding back her pain, she has learned to embrace her body mindfully, she shared:
"If I feel stagnant, then my body's stagnant, and then my insides feel stagnant. Even if I don't want to move or exercise, I just stand with my hands on my abdomen, move my hips, and send love to my pelvic area."
She regularly shares positive affirmations and tips on her Instagram, like these steps to feeling more connected:
Thank you for speaking out, Julianne!!
[Image via Adriana M. Barraza/WENN.]
Jan 15, 2019 12:33pm PDT