Jussie Smollett's Lawyers Say Actor Has Been 'Further Victimized' By New Accusations That He Faked Alleged Attack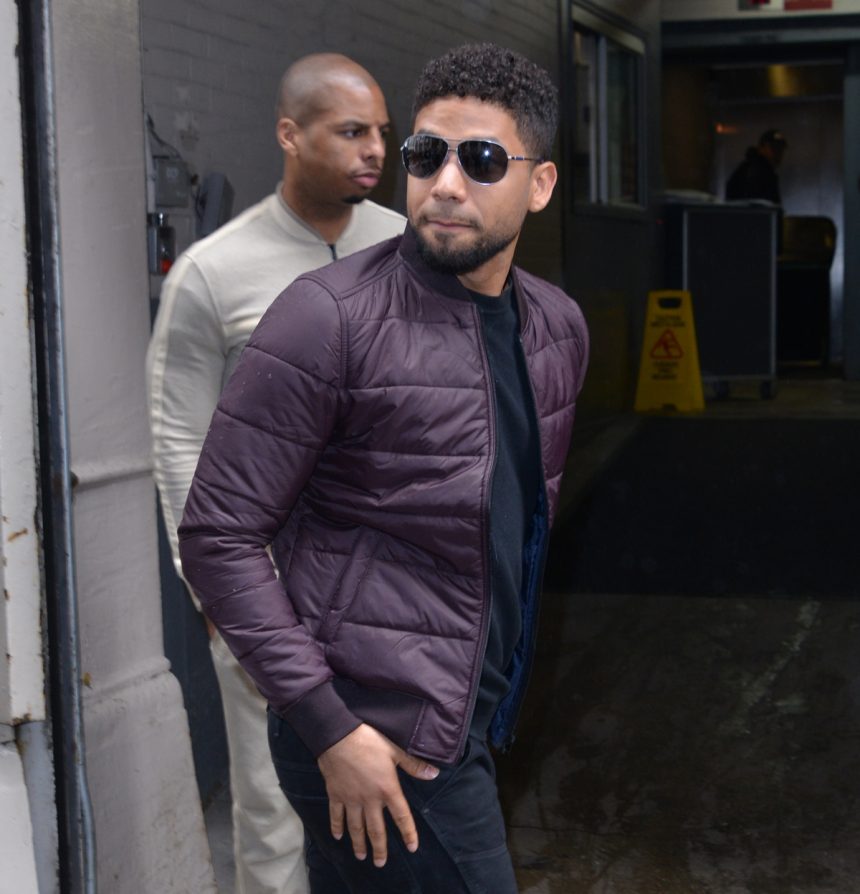 Jussie Smollett's legal team has spoken.
Just a few hours after bombshell news reports hit the wire that indicated Chicago police were at least investigating the possibility that the Empire actor somehow staged and/or facilitated his alleged attack with the help of two acquaintances, the actor's legal team has released a statement.
Related: Nigerian 'Suspects' Released Without Charges
And in the statement, attorneys Todd S. Pugh and Victor P. Henderson strongly deny the accusations that Smollett may have faked or made up the attack for some sort of personal gain or other reason.
The lawyers' statement, in full (below):
"As a victim of a hate crime who has cooperated with the police investigation, Jussie Smollett is angered and devastated by recent reports that the perpetrators are individuals he is familiar with. He has now been further victimized by claims attributed to these alleged perpetrators that Jussie played a role in his own attack. Nothing is further from the truth and anyone claiming otherwise is lying.

One of these purported suspects was Jussie's personal trainer who he hired to ready him physically for a music video. It is impossible to believe that this person could have played a role in the crime against Jussie or would falsely claim Jussie's complicity.

Jussie and his attorneys anticipate being further updated by the Chicago Police Department on the status of the investigation and will continue to cooperate. At the present time, Jussie and his attorneys have no inclination to respond to "unnamed" sources inside of the investigation, but will continue discussions through official channels."
Wow.
That's certainly a very strong statement to put out there — and it's clearly at least beginning to show that Smollett isn't backing down from what he says happened. Surely lots more will come out in this case soon…
What are your thoughts, Perezcious readers? Are the police on to something here? Or are they as crooked as can be, and can't be trusted?
Let us know in the comments (below)…
[Image via TNYF/WENN.]
Feb 17, 2019 8:03am PDT