R. Kelly's Former 'Student' Keke Palmer Stands By His Alleged Victims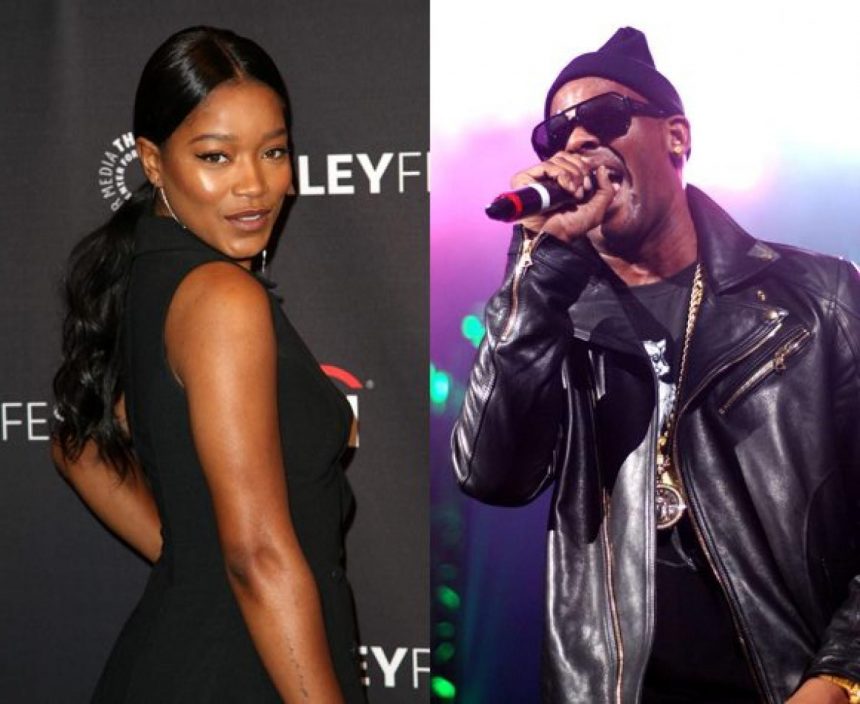 Keke Palmer is speaking out.
On Wednesday, the Scream Queens actress shared an emotional post on Instagram where she voices her take on the controversial Lifetime docuseries Surviving R. Kelly.
Related: 5 Things We Learned From Lifetime's Surviving R. Kelly
The disgraced R&B artist's former "student" told Billboard in 2017 that Kelly taught her how to "bring [her acting skills] to a part of [her] music."
The 25-year-old wrote:
"Just finished Surviving R. Kelly and I have spent the last hour crying. As a student of R. Kelly's for the time I was and having been around his light and understanding the obstacles he overcame as a child to actually be birthed into the musical genius he is today… All to put others through the same darkness he was running from is the most disheartening thing to accept. Many people experience hardships and do not allow themselves to find freedom through their passion enough to shine a light. R. Kelly received that grace from God. God blessed him to vindicate his childhood shortcomings and yet still he has slapped God in the face by his actions towards these women."
In his 2012 autobiography Soulacoster, the singer said he was molested by an older female relative as a child. In an interview with unWinewithTashaK last month, younger brother Carey Kelly alleged that the two, at the time 10 and 6 years old, were sexually assaulted by their then 16-year-old sister Theresa.
Because R. Kelly allegedly "repeatedly took advantage" of these women, Palmer is standing by his alleged victims.
"I am hurt and saddened because he could have been a blessing to these women but instead he repeatedly took advantage and that I can not accept. I will stand by my sisters because that's simply what's right and what I hope discontinues this behavior in anyone. We have to be good to eachother, not all of us accept the light but those of us that do must be responsible!!!! We can not take advantage of each other or accept when someone else does."
Read her full post (below):
[Image via Brian To/WENN.]
Jan 10, 2019 12:59pm PDT