Poor Kendall Jenner!
The Keeping Up With The Kardashians star is getting very real about her mental health — and anxiety, in particular, from which she has suffered for much of her life. And in a new virtual visit to Good Morning America on Friday, the super model opened up about her personal struggles of the past.
Related: Kendall Jenner's Cooch Clapback Was EPIC! And We LOVE Her For It!!!
The 24-year-old KarJenner daughter was on GMA to promote her partnership with designer Kenneth Cole to raise awareness for The Mental Health Coalition this month. And in so doing, Kenny thought it appropriate to tell the story of her own struggles with mental health — which was no easy feat for her.
Speaking about her long battle with anxiety, the A-lister recalled some particularly difficult times from her childhood, saying (below):
"I was really, really young and I remember not being able to — feeling like I couldn't breathe and venting to my mom [Kris Jenner] and being like, 'Mom, I feel like I can't breathe. Something must be wrong.' And she of course took me to a bunch of doctors just to make sure that I was okay physically, and I was. No one ever told me that I had anxiety."
Fast forward to "three or four years ago," then, and Kendall's anxiety started to spiral dangerously out of control, leaving her in a scary spot — especially considering how early on, doctors had failed to diagnose the anxiety.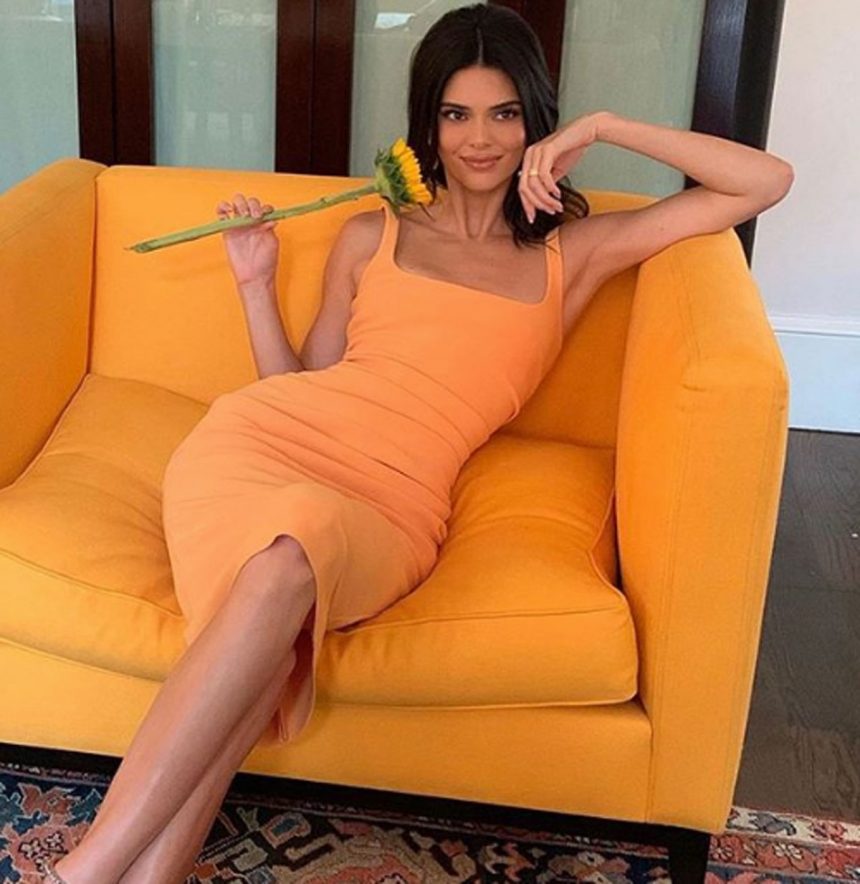 Kylie Jenner's older sis added:
"Maybe like three or four years ago it came back completely full-on and I would have crazy panic attacks and finally kind of got the information that I needed about it."
From there, things have gotten somewhat easier for Kenny! She's learned her anxiety lessens when she's busy, noting to GMA that she feels it tug on her more on days with downtime — like the long self-isolation periods amid this coronavirus pandemic.
Related: Did Jordyn Woods Shade Kendall On Twitter Over Her Latest NBA Fling?!
And furthermore, she's ecstatic to be partnering with Cole's Mental Health Coalition! The fashion icon had good things to say about that organization, telling the morning show:
"When [Kenneth Cole] came to me, it was so perfect and I struggle with my own, you know, mental health issues sometimes myself. So, I was very excited. I was so ready to get involved. Honestly, what I hope to accomplish is for people to not feel as alone."
Love it! Sounds like she's making a big difference already, doesn't it?!
What do U think about Kendall's continued anxiety revelations here, Perezcious readers?! Are they important for others to see and emulate her healthy behaviors?!
Sound off with your take on the whole thing down in the comments (below)…
[Image via WENN/Avalon]
Related Posts
CLICK HERE TO COMMENT
May 15, 2020 13:03pm PDT