KTLA Anchor Chris Burrous Died From Crystal Meth Overdose During Tryst: Report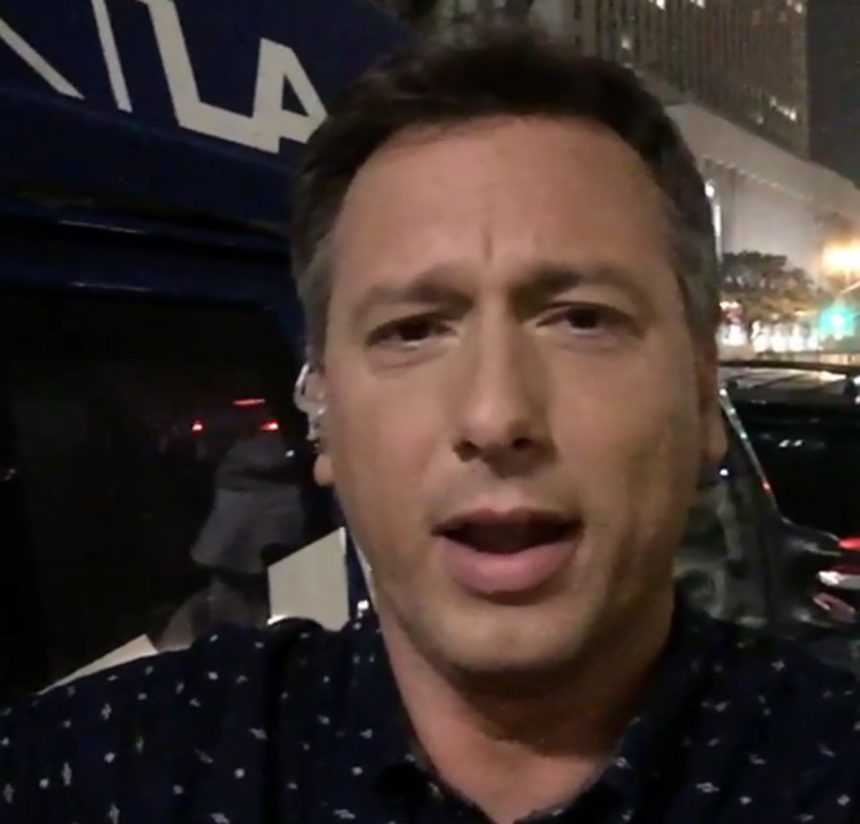 KTLA television news anchor Chris Burrous died from an overdose of crystal meth that he ingested while "engaging in vigorous sexual activity with a man he met on Grindr," according to coroner's reports.
The L.A. County Medical Examiner released the findings into their investigation of the untimely death of the popular KTLA news anchor, which occurred back on December 28 in a motel in Glendale, California.
Related: Jordyn Woods Is 'Living In Hell' After Alleged Tryst With Tristan
According to The Blast — who obtained the full report into the death investigation — the manner of death is listed as accidental.
The anchor, who was married, reportedly worked his shift at KTLA that day and then left early, heading to the motel in Glendale to meet a man he had allegedly met on Grindr several times before that in the past.
At some point during the pair's reported sexual tryst, Burrous allegedly used at least two "rocks" of crystal meth, as well some "poppers" to produce a euphoric effect.
At one point, his partner heard Burrous make a strange noise, before realizing that the news anchor had vomited.
The man immediately called 911 and performed CPR; Burrous was taken by emergency responders from the motel to a nearby hospital, where he was pronounced dead.
No foul play is suspected in his death; his companion in the motel tryst has reportedly been full cooperative, and he is NOT being considered a suspect. So sad… and shocking.
Burrous leaves behind a wife and a young daughter. Really feeling for his family.
R.I.P.
[Image via Instagram.]
Feb 23, 2019 6:03am PDT