Stormi Webster Is Icier Than You Will Ever Be At ONE YEAR OLD!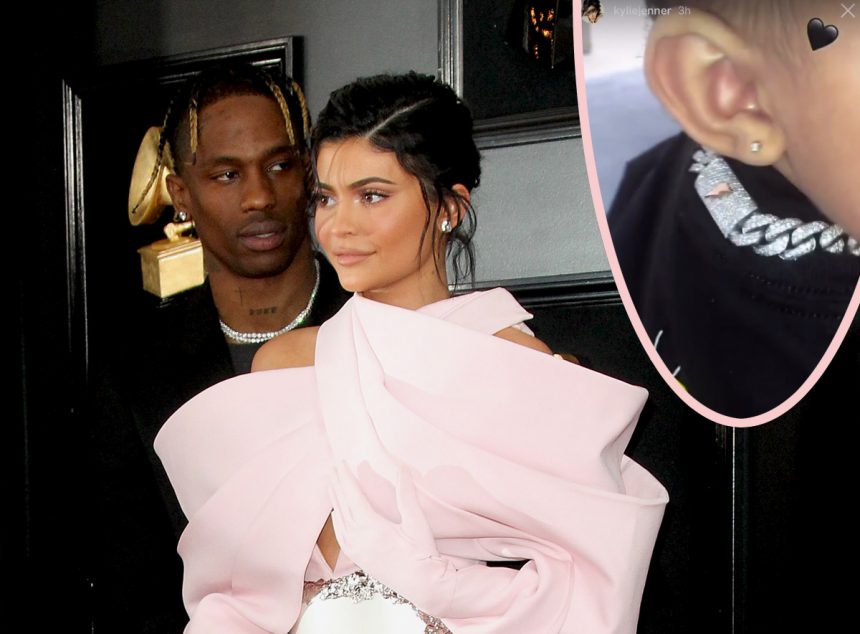 Look, everyone! An ice Stormi!
Kylie Jenner shared a video over the weekend of the present poppa Travis Scott bought for Stormi Webster's first birthday.
And oh man did he go all out!
Photos: Stormi's ENORMOUS Bday Party
The chain necklace (above, inset) is absolutely COVERED with diamonds and features a gold lightning bolt charm, presumably a play on the name Stormi. That plus all the ice makes for one solidly themed present.
Kylie says in the Instagram Story vid:
"Look at what your daddy got you girl. You're just too cute."
She really is. But even if she doesn't feel like it, she'll certainly never hurt for shiny accessories!
What do YOU think of the extravagant gift??
[Image via Adriana M. Barraza/WENN/Kylie Jenner/Instagram.]
Feb 18, 2019 2:49pm PDT