Khloe Kardashian's BFF Malika Haqq Goes OFF On Jordyn Woods For Upcoming 'Red Table Talk' Interview!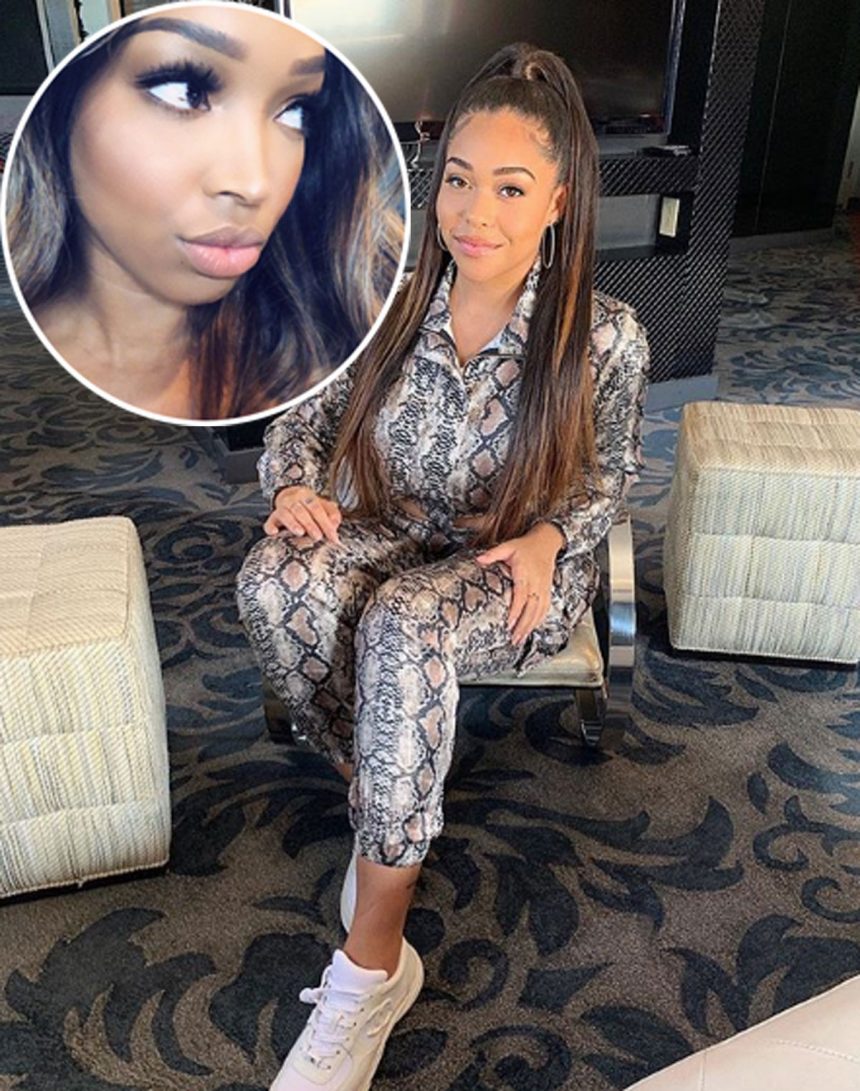 Like she said before, "these hoes ain't loyal"!!
If you thought Khloe Kardashian's BFF Malika Haqq was done going off on Jordyn Woods for her alleged tryst with Tristan Thompson — think again!
Related: Kim Is Adamant Everyone Cuts Ties With Jordyn!
We've been there for all the tea that's boiled over since the scandal dropped last week, but things have really heated up since Jordyn posted her Red Table Talk teaser on Tuesday.
Here's what Malika originally posted yesterday to Instagram, which was used to weigh in on Woods' interview teaser:
Innocent right? Well, not in the comments! Fans began responding with concerns/questions. Ever the team player, Khlo's bestie replied and dropped some serious deets on the scandal.
In response to a fan referencing her own issues, Malika shared:
"I've been wrong before and I'll be wrong again but I damn sure wouldn't make excuses (alcohol) in an interview to gain self pity and save face. No one in my life would condone that coward like behavior."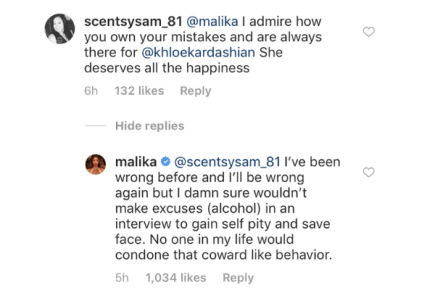 Malika's "alcohol" comment is staying consistent with that other sources have shared. Jordyn claims she was blackout drunk when the alleged hookup with Tristan happened.
She replied to another fan, perhaps stating that Jordyn should have taken a note from her playbook when responding to the controversy:
"I said it before and I'll say it again, I HAVE NEVER EXCUSED MY BEHAVIOR EVER. I choose to believe what I wanted to believe. I was wrong for that. WRONG IS WRONG. I'm not excusing myself or anyone else. I made my bed so I had to lye it in. Trust I took my L. It's called being an adult And I damn sure did not ask a soul to fight for what I believe in or bully anyone else."
Related: Larsa Pippen SLAMS Jordyn's Red Table Talk Interview Teaser!
Inneresting…
We can't wait to see how this unfolds when the interview supposedly premieres on Friday. Stay tuned!
[Image via Instagram]
Related Posts
CLICK CLICK CLICK Next Article
Feb 27, 2019 7:53am PDT