Miranda Lambert Dumps Salad On Woman Over Epic Steakhouse Beef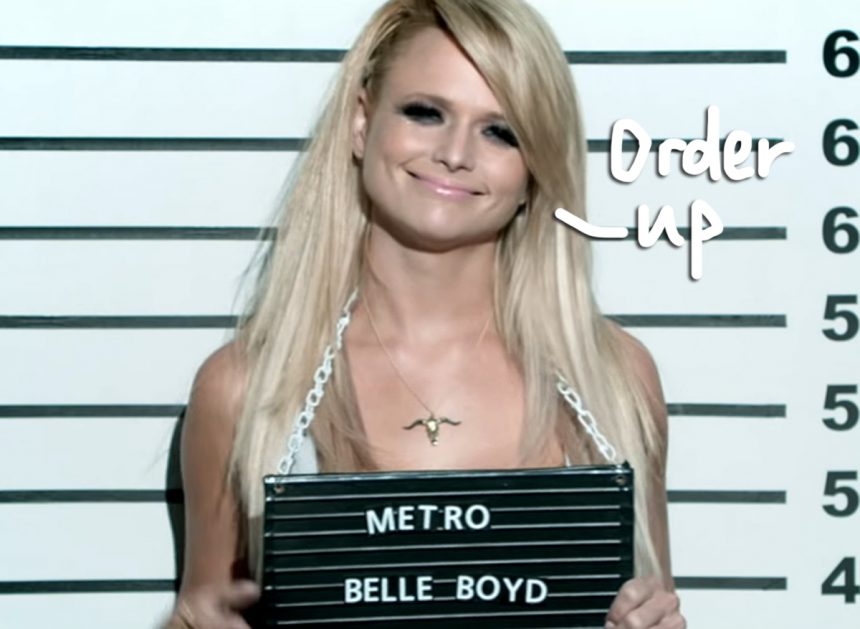 If Miranda Lambert dumping salad on a woman in a steakhouse isn't a Wednesday mood, we don't know what is.
According to TMZ, the Somethin' Bad singer was dining with her mother and a family friend at the Stoney River Steakhouse in Nashville on Sunday night when she and her pal got into a heated exchange with a couple.
Law enforcement sources say an older man picked a fight with Miranda's buddy, which apparently started in the men's restroom with a wisecrack about millennials and their phones.
Related: Miranda Sounds Off On Country Radio Sexism!
After the man came up to her table and started screaming, the 35-year-old singer reportedly started mouthing off to him, and, according to eyewitnesses, had to be held back. Miranda eventually walked over to the man's wife, started beefing with her, and dumped a salad in her lap.
By the time police arrived at the scene after responding to a call about two men fighting, Miranda's team had made like iceberg lettuce and leafed the restaurant. TMZ reports that authorities didn't file a report.
As for why Miranda did the salad dumping, the singer apparently felt the woman was provoking her.
Salad is the perfect side dish for beef…
[Image via YouTube.]
Feb 13, 2019 9:13am PDT