Rami Malek Sent His Headshots In Pizza Boxes As A Struggling Actor!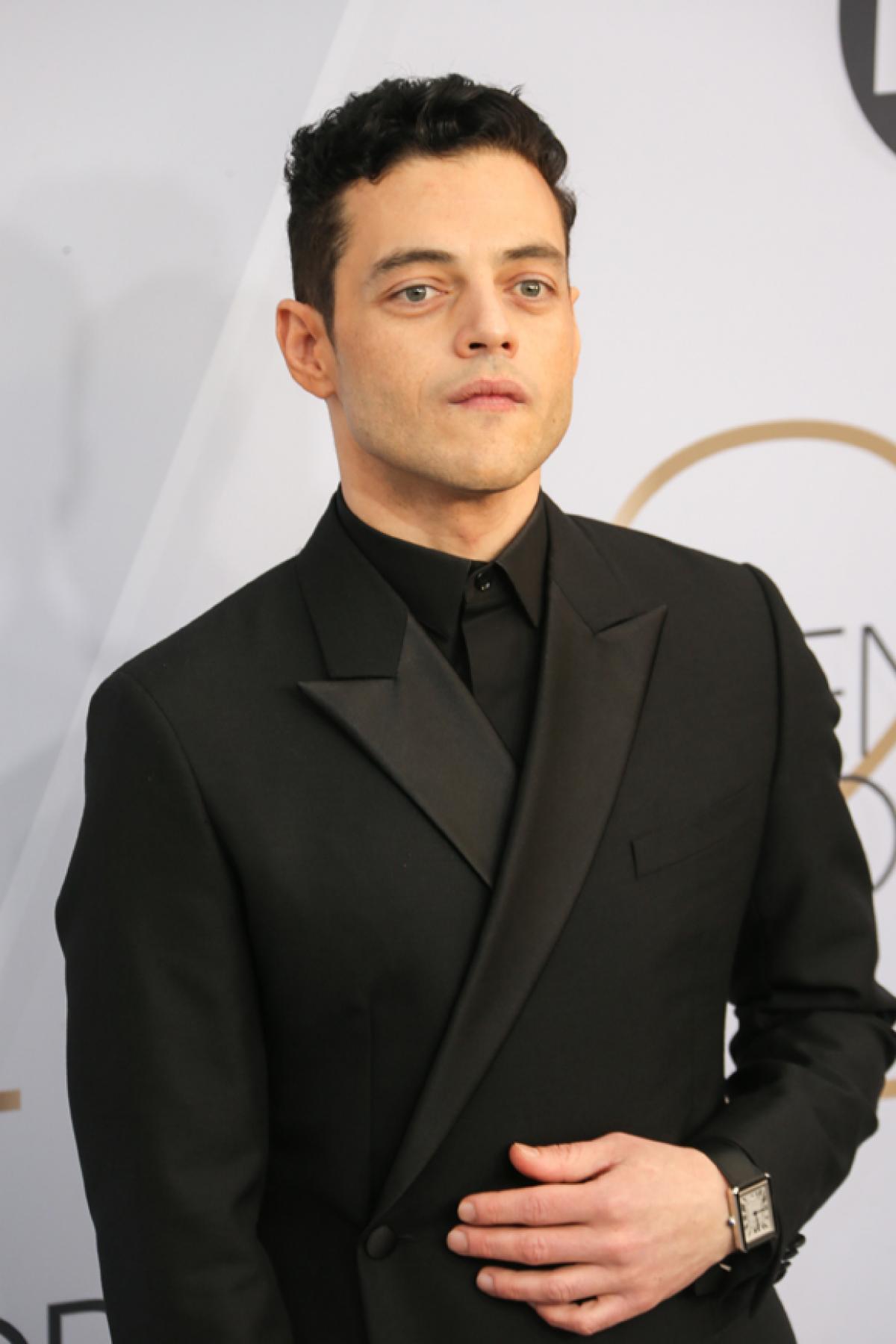 Before he became famous, Rami Malek sent out his headshots and resumes using a very cheesy method!
On Sunday at the 2019 SAG Awards, the Mr. Robot star won the award for Outstanding Performance by a Male Actor in a Leading Role for his role as Freddie Mercury in Bohemian Rhapsody. After delivering his acceptance speech, the thespian spoke to PeopleTV about his years as a struggling actor, and what he would do to get noticed by Hollywood!
Related: Boy George & Rami Malek Are The Sexy New Faces Of Dior Homme!
He revealed:
"I used to tape my headshot and resume to pizza boxes if anyone seemed even remotely involved in the industry, I was taping them up and sending them out for years… I was dying to get a role as an actor. This is more extraordinary than I could ever have expected in my life."
The Oscar-hopeful added:
"I never thought I would be in a position, to have one of my boxes on camera, on television, have my face next to all of those extraordinary actors."
In the press room, Malek elaborated on his unorthodox method saying he handed out his information like that for "years" until "someone finally called my card and on that day I went into her office and got the job later that night. I woke up and I was about to be a part of SAG the very next day."
Earlier this month, the actor won the Golden Globe for his portrayal of the Queen frontman.
Moral of the story: don't give up on your dreams, aspiring actors/pizza lovers!
[Image via FayesVision/WENN.]
Jan 28, 2019 2:03pm PDT