Rob Kardashian & Blac Chyna Settle Child Custody Dispute — Here Are All The Financials!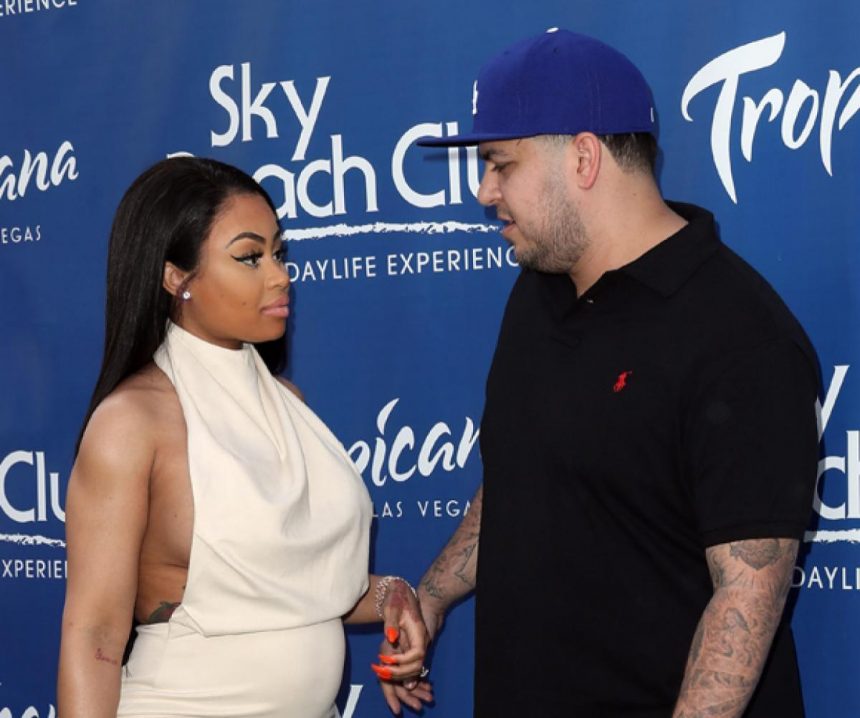 The dust has settled on what once seemed like a never-ending child custody battle between Rob Kardashian and Blac Chyna over their daughter, Dream Kardashian!
Sources close to the former couple tell TMZ that the estranged pair has officially finalized their custody agreement for the adorable two-year-old girl, FINALLY agreeing to split custody 50/50 between the two — though Rob will apparently most likely have Dream slightly more often than Chyna, just based on the pair's week-to-week scheduling needs.
Related: BC Even Wished Rob A Happy Birthday!
The biggest piece of news surrounding the new custody agreement, though, is the amount of child support that is now OFF the table for Rob! The KUWTK forgotten son had been paying BC about $20,000 per month in child support, but with the new agreement hammered out, his new sum total will be a big fat ZERO! That's right! ZERO dollars per month! According to sources, each parent will only pay for Dream's needs when the girl is with them… and stuff like school costs and medical expenses will be split down the middle… so no more money woes from Rob!
Margaritas?!
Here's the funniest part of this whole thing: according to the sources close to the now-ending legal battle, Rob's baby momma showed up several hours late to the final day of negotiations and was apparently "dressed to the nines." After the meeting wrapped up and everything was figured out, Chyna allegedly turned to Rob and suggested the pair go out and get margaritas to celebrate. Rob "immediately declined" the offer. Ha!!! Probably a smart decision on his part!
Regardless, the ex-couple has been very cordial lately, opting to (finally) grow up and work together quite a bit for the sake of Dream. Thanks goodness!!! Now, looking back at all the former accusations of domestic abuse, and the public shaming, and the endless lawsuits between 'em… we can only hope that stuff is OVER and done with forever! One can only hope that they keep doin' it for Dream, too… good vibes only, guys!!
Related: The KarJenner Trademark M.O. Reaches Their Children!
What do you think about these new child custody developments, Perezcious readers?! It's a big day for Rob as far as child support payments are concerned… but do you think this is the best route for Dream moving forward?? Will the ex-couple continue to be civil for their daughter's sake?!
Sound off on all these new legal and financial developments in the comments (below)!!!
[Image via WENN]
Mar 25, 2019 6:24pm PDT