Rosario Dawson & Senator Cory Booker Are Dating?!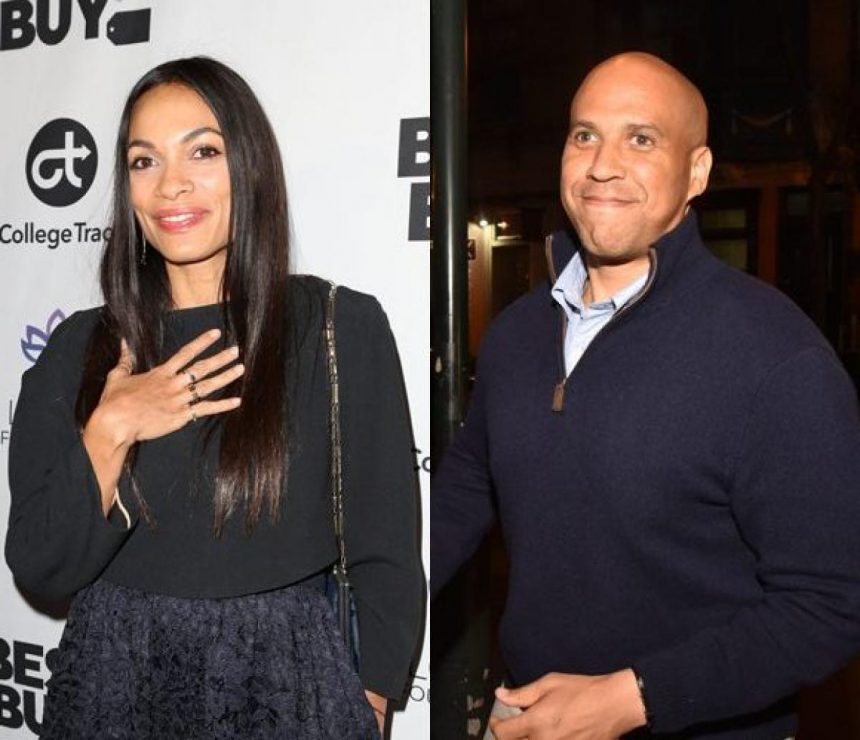 We guess Rosario Dawson has a federal case because she's been contacting her Senator! Repeatedly!
The Josie and the Pussycats star has been spotted on multiple outings over the past week with Senator Cory Booker.
Related: Trump Considering Declaring National Emergency To Get His Wall No One Wants
First they were seen at the movies last Thursday, then on Saturday night at a Broadway performance of Dear Evan Hansen.
Understudy Diamond Essence White was starstruck by BOTH, tweeting:
I know I'm being a nerd right now but Senator Cory Booker and Rosario Dawson saw the show tonight while I was on and I had to leave the room because I got too star struck and started crying…. I'm still the same little fan girl I was before getting on Broadway😭

— Diamond Essence White💕 (@ThisIs_Essence) January 6, 2019
Witnesses tell Page Six they definitely looked like a couple; one said:
"They were so cute together and seemed so flirtatious."
Another even heard Rosario sweetly singing to Cory after the show:
"I love you, te amo"
Wow! Sounds like they're already getting serious!
Considering how politically active Rosario has been over the past few years it's not surprising they've met. But it sounds like they've really hit it off!
What do YOU think about the apparent new couple??
[Image via FayesVision/Hugh Dillon/WENN.]
Jan 9, 2019 3:22pm PDT