Sam Smith Continues To Open Up About Past Struggles With Body Image: 'I Have Starved Myself For Weeks'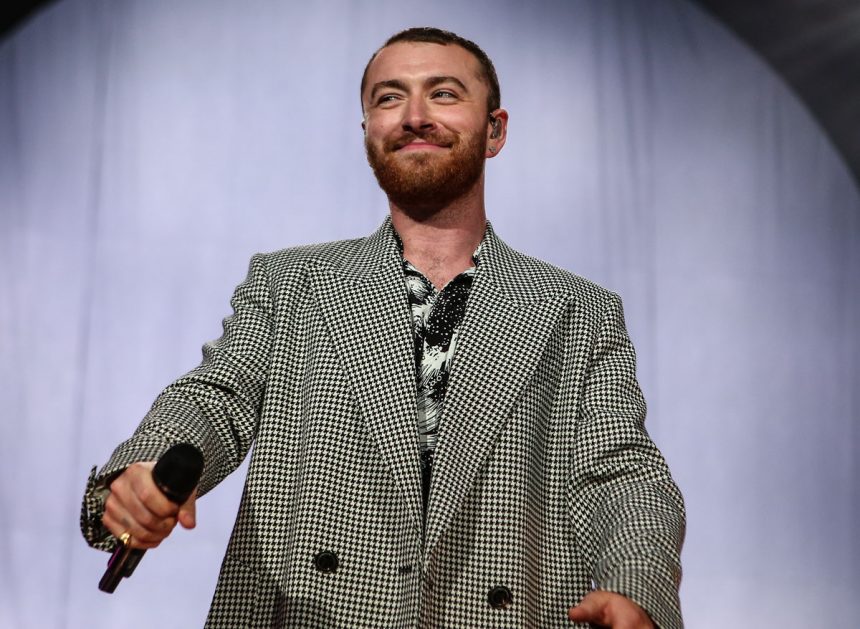 Sam Smith just made another powerful confession to his fans.
The Too Good At Goodbyes singer recently opened up again about severely struggling with his body image in the past, to the point where he starved himself for weeks in advance of any photo shoot that would reveal his body.
Related: Justin Bieber Is 'Receiving Treatment' For Depression
Unfortunately, this isn't the first time we've heard how far the singer's struggles with his body image pushed him to go.
As we reported, the 26-year-old opened up to V Magazine about his habit of obsessing over his body weight around this time last year in January 2018.
Sam's most recent confession came in the caption of this shirtless beach photo, originally captured by photographer Ryan Pfluger (below):
Smith's post caption reads:
"In the past if I have ever done a photo shoot with so much as a t-shirt on, I have starved myself for weeks in advance and then picked and prodded at every picture and then normally taken the picture down. Yesterday I decided to fight the fuck back. Reclaim my body and stop trying to change this chest and these hips and these curves that my mum and dad made and love so unconditionally. Some may take this as narcissistic and showing off but if you knew how much courage it took to do this and the body trauma I have experienced as a kid you wouldn't think those things. Thank you for helping me celebrate my body AS IT IS @ryanpfluger I have never felt safer than I did with you. I'll always be at war with this bloody mirror but this shoot and this day was a step in the right fucking direction."
WOW.
While we are saddened to hear this admission, it sounds like the crooner is serious about accepting himself now — flaws and all.
We are all about body positivity and loving yourself unapologetically. This is definitely a step in the right direction!
Sam's post was met with a flood of positivity in the comments section, with many fans praising this moment of vulnerability.
"you look amazing just as you are !!"

"Thank you, Sam. Everyone here thinks you are beautiful, and most of us have experienced the body dissatisfactions you mention. Also the frustration, anger, self criticism you express. Know that you have given the world the beauty of your voice, and no one can take that from any of us. You are perfect now, and at every moment before, back to when you were born."

"We love you and the music you make. The body that you're in doesn't effect that love x"
Stay happy and healthy, Sam. We're rooting for you!
[Image via John Rainford/WENN]
Feb 12, 2019 5:05pm PDT