Tamera Mowry Drinks Sister Tia's Breast Milk!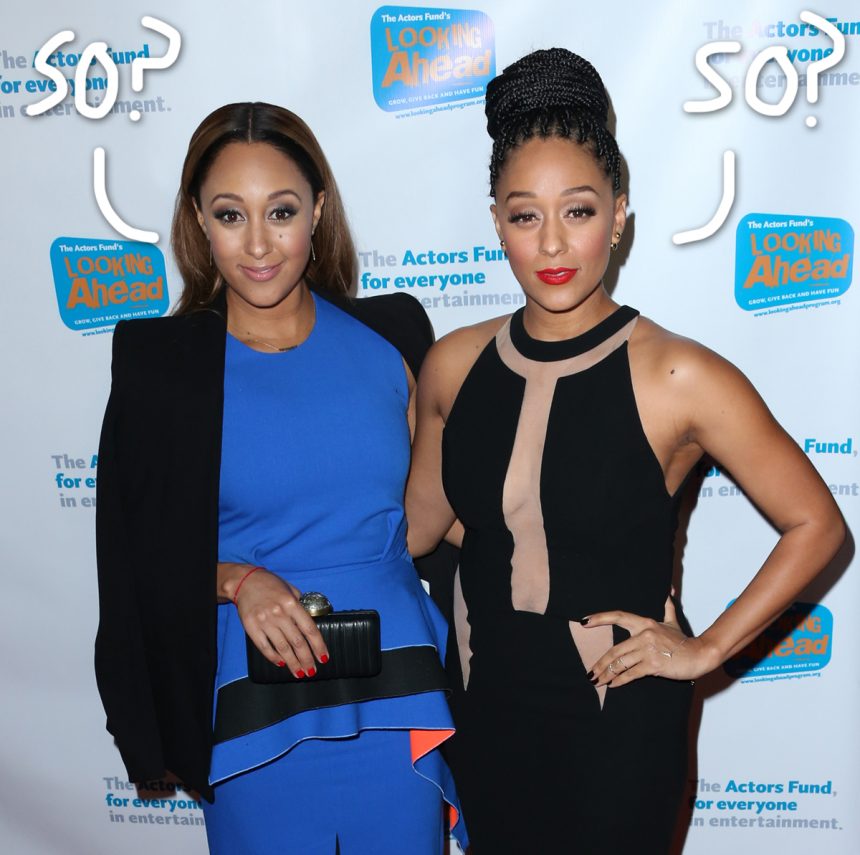 Even among all the wild celeb scandals this week, this is still WHOLLY UNBELIEVABLE! Well, at least 2%.
Tamera Mowry-Housley posted a cray confession on Thursday, a video of her drinking twin sister Tia Mowry's breast milk.
Ewwww, WTF??
Related: Sister, Sister Reboot Planned
Apparently she was feeling sick and the extra nutrients made her feel better. She said (through a humorous filter):
"Oh my gosh, Tia, this is amazing. Your breast milk is the best milk I've ever tried in my life, oh my god."
And then she sipped it! Ew ew EW! Watch (below):
Yeah, she was not joking. Tia posted the video as well, writing:
"Soooo, my sister is desperate for some healing. She's sicky poo and I sent her an article on how breast milk has healing properties and was okay with drinking my #breastmilk."
She then added:
"Ps, she's had some before and I mean, she's my twin."
WAIT, WHAT? SHE'S HAD SOME BEFORE?
AND SHE'S YOUR TWIN… HOW IS THAT SUPPOSED TO MAKE IT CHILL??
Adults drinking breast milk was something of a trend a few years ago, one which experts warned against due to its health risks.
You know. Because it's breast milk. It's for babies.
OK, we're going back to bed. Wake us up when it's 2020.
[Image via FayesVision/WENN.]
Feb 22, 2019 12:34pm PDT