Dallas Man Arrested After Allegedly Beating Up Transgender Woman For $200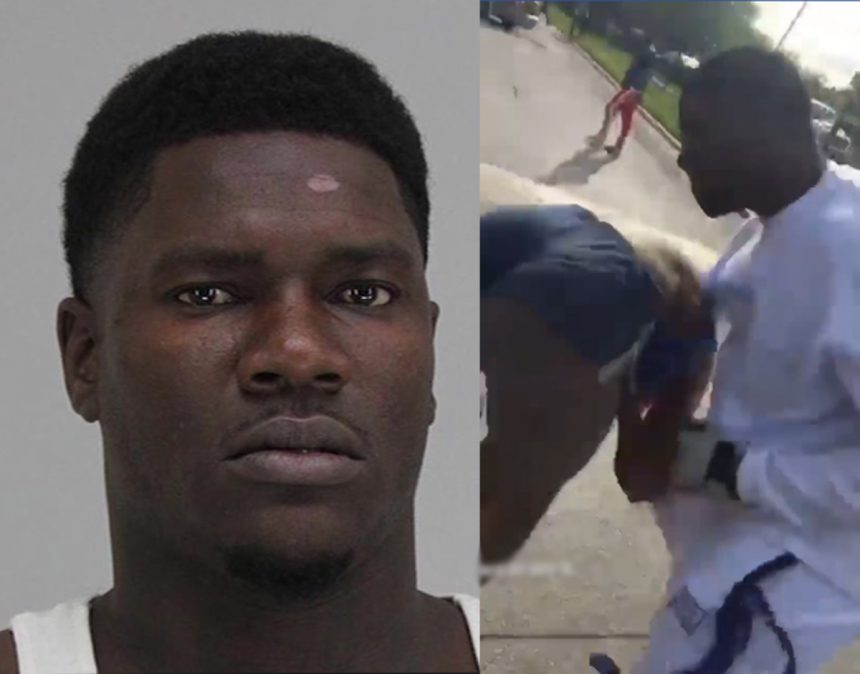 A 29-year-old Texas man has been arrested and charged with aggravated assault for allegedly beating up a transgender woman in broad daylight after he was offered $200 to carry out the attack.
According to Buzzfeed News, the incident began on Friday after trans woman Muhlaysia Booker allegedly backed into a suspect's car by accident and attempted to flee. The suspect allegedly proceeded to run Booker off the road to stop her, then threatened to kill her with a gun unless she paid for the damages.
Related: Shawn Mendes 'Sorry' For Accidentally Liking Transphobic Tweet
Based on video footage of the altercation, someone offered Edward Thomas (above, left), the suspect who police ended up arresting, $200 to beat up Booker following the accident. Several other men were recorded joining Thomas in punching and kicking the victim, as they yelled obscenities like:
"That's what your faggot ass gets."

"Get that faggot out of our hood."

"Shoot that punk ass."
Eventually, several women intervened, carrying Booker away from the scene and driving her to a hospital. The victim suffered a fractured wrist, bruising and swelling of the face, and a concussion from being knocked unconscious.
Thomas admitted to the beating, according to the affidavit, but denied yelling slurs at the victim. Authorities are working to identify additional suspects in the case.
During a news conference on Monday, Dallas Police Lt. Vincent Weddington said the incident is "being reviewed to determine whether it meets the criteria for a hate crime." He called the footage of the attack "disturbing" and said that it "shocks the conscience," adding:
"This is being taken very seriously in our department."
Booker has not issued an official comment to press, but she did thank her friends for their support in a Facebook post, writing:
"THANK YOU TO ALL MY GENUINE FRIENDS THAT BEEN WITH ME THROUGH THIS JOURNEY AND KNOWING THE REAL ME KNOWING NOBODY DESERVES THAT ❤️"
The incident also sparked a response from Dallas Mayor Mike Rawlings, who said on Twitter that he is "extremely angry about what appears to be mob violence against this woman," adding:
"Those who did this do not represent how Dallasites feel about our thriving LGBTQ community. We will not stand for this kind of behavior."
It goes without saying that this behavior is despicable and utterly revolting.
But we'll say it again anyway for the people in the back: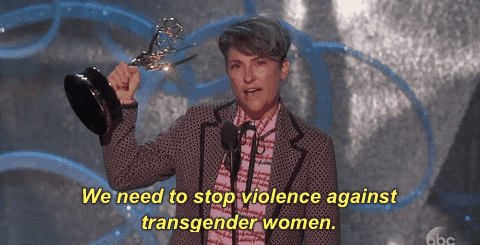 Also… stop violence in general, sh*theads.
[Image via Facebook/Dallas County Jail]
Apr 16, 2019 3:50pm PDT