Woody Allen Sues Amazon Studios Over Unreleased Selena Gomez Movie!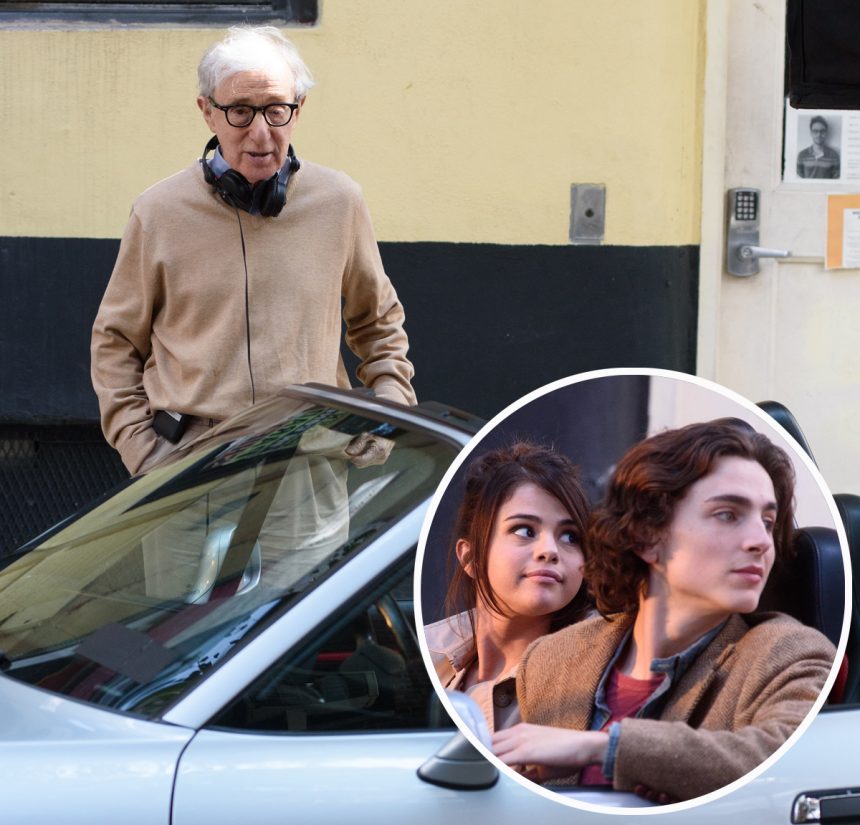 Woody Allen is suing Amazon Studios over his unreleased movie, A Rainy Day in New York.
According to TMZ on Thursday, the controversial filmmaker claims the company backed out of a four-movie deal, and wants at least $68 million for breach of contract and damages.
Related: Woody Allen's Alleged Teen Lover Talks Threesomes With Mia Farrow!
Per the lawsuit, the conglomerate was ready to distribute the film — starring Selena Gomez and Timothee Chalamet — in August 2017, but got cold feet in June 2018.
They also allegedly pulled out of distributing three other flicks as well.
When he asked for an explanation, he said the studio would only say it was because of "renewed allegations" and his "controversial comments."
While he claims Amazon never gave him an explicit answer, he believes it is related to a "25-year old, baseless allegation" that he molested his and ex Mia Farrow's adopted daughter Dylan Farrow.
In January 2018, Chalamet revealed he donated his entire salary from the film to charities Time's Up, The LGBT Center in New York, and RAINN as he didn't "want to profit from [his] work."
Allen — who was investigated, but not charged — has repeatedly denied Dylan's accusations.
[Image via WENN.]
Feb 7, 2019 1:36pm PDT