The good news is, this manhunt is over. The resolution, however, is far from ideal.
To catch everyone up on the case, a woman was found last Tuesday bound and horribly tortured. Thankfully she is alive, but her injuries have kept her in the hospital for days. Her friend identified a man named Benjamin Obadiah Foster as the suspect, not just for torture but for attempted murder — that's how bad the woman's injuries were.
Thus began a frustrating search. Police believe they just missed him at his home, and that he had help evading capture — they eventually charged a 68-year-old woman with hindering prosecution. They say she helped Foster get away by switching cars with him in a remote location. Most disturbingly, police warned Foster was "actively using online dating applications" to meet women while on the run, possibly for help in evading the cops, "or potentially as additional victims." Scary stuff.
The police added a $2500 reward to their tip line, and it apparently worked. The Grants Pass Police Department broke down the sequence of events during a press conference on Wednesday afternoon. On Tuesday morning, they got a tip that someone had seen the fugitive walking a little dog in the Grants Pass area, near where the bound woman had been discovered. A cab driver reported having picked him up and dropped him off, along with the pup.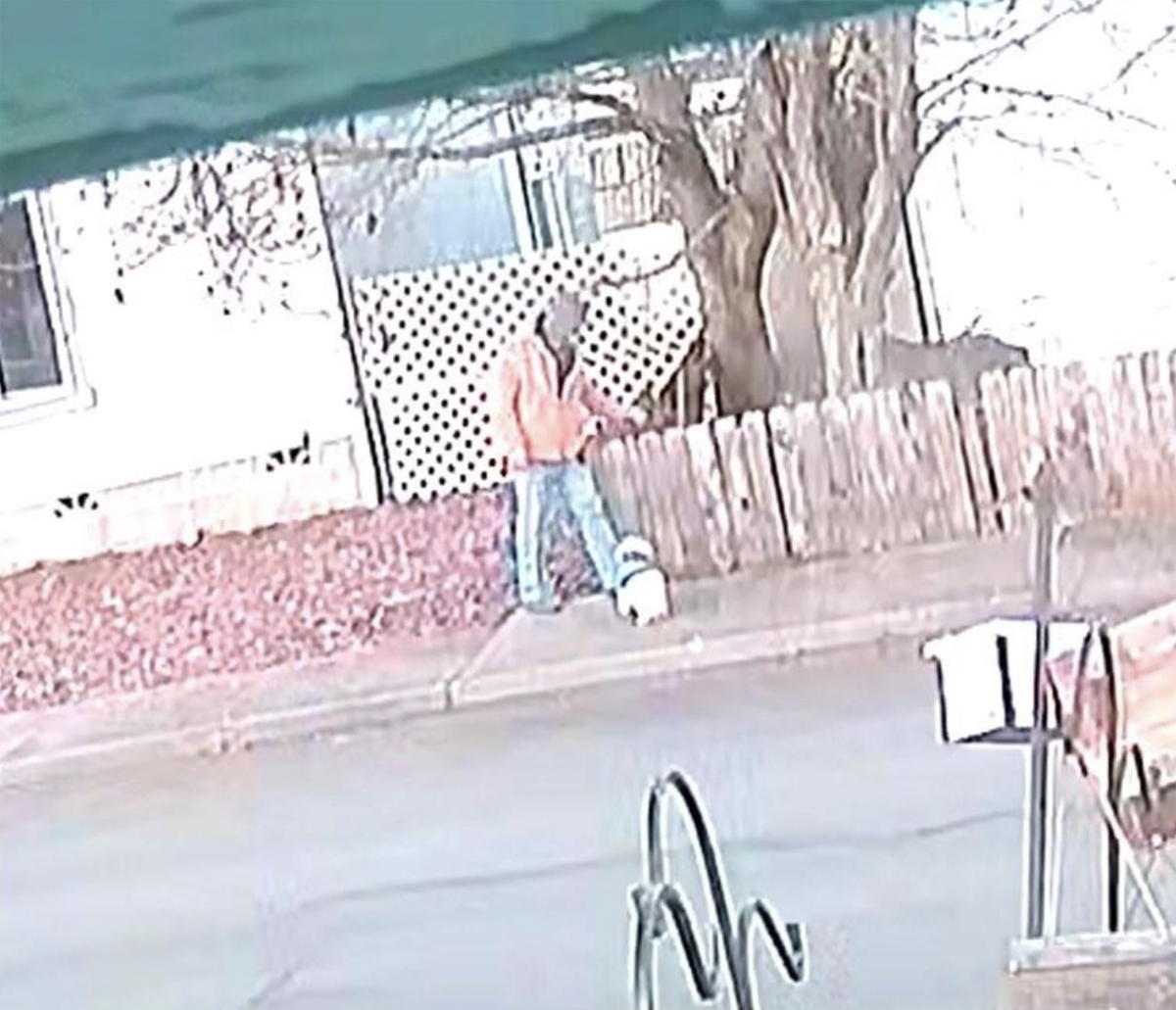 Because Foster was considered "extremely dangerous," Josephine County sheriffs did welfare checks in the area where he had been picked up. Unfortunately their worst fears were realized.
In their door-to-door stops, they found one home where two residents, identified as Richard Lee Baron, Jr. and Donald Owen Griffith, had been killed with blunt force trauma to the head. The Sheriff explained:
"At this point, we do believe Benjamin Foster is the suspect of that double homicide, as the M.O. is very similar."
Multiple items had been taken from the home — including the little dog Foster had been seen with. It's unclear why he took the pet; perhaps it was a means to hide in plain sight, so close to the original crime?
In any case, thanks to the cab driver, the cops had a location. Grants Pass PD warned locals to shelter in place on Tuesday night, and they raided the location. Foster was there this time — he tried to hide underneath the home, but cops found him using a drone, and a standoff ensued. Chief Warren Hensman recounted:
"After a lengthy standoff and failed communication — he did not want to communicate with police — we located him burrowed deep underneath the home."
Ultimately police showed restraint — and Foster ended things himself.
"We knew he was armed and dangerous. We had to be incredibly careful. At the end, throughout this entire process, Foster took his own life with what appears to be a single, gunshot wound to the head."
Shockingly, Foster actually survived the self-inflicted gunshot for some time, dying lated in the hospital. It wasn't the justice anyone wanted — but at least it was over. As Hensman added that his department are finally "confident the community is safe."
See the full press conference for more (below):
[Image via Grants Pass Police Department.]
Related Posts
CLICK HERE TO COMMENT
Feb 01, 2023 17:10pm PDT