Billie Eilish's new music video for bad guy was released two days ago, but it's still so popular that it's trending on YouTube — and a LOT of people can't stop talking about how strange, quirky, and memorable the video's aesthetics are.
But what if the video, directed by Dave Meyers, isn't as original as you might think?? That's right — we've been tipped off to an earlier artistic photo shoot that has some SERIOUSLY similar aesthetics and shots as Eilish's new video!!!
Related: Amanda Bynes Will Remain In Rehab For A While
The issue here is that some of the shots in bad guy are remarkably similar to photographic art created previously for Toiletpaper Magazine by photographers Pierpaolo Ferrari and Maurizio Cattelan — and honestly, as you'll see (below), the similarities are WAY too big to just ignore. (FYI, see some of Ferrari and Cattelan's work in question by clicking HERE.)
First, if you haven't yet, ch-ch-check out Eilish's delightfully quirky and strange video (above). Seems like a pretty original concept, right?! We'd be hard-pressed to think of ANY music video that has looked anything like that! But that's the issue… when you see some of the comparisons to Ferrari and Cattelan's work, you might be VERY surprised to see how many parallels there are with the Dave Meyers-directed video.
Here are five MAJOR examples (below), with Ferrari and Cattelan's work shown in the top half of each pic, and scenes from Eilish's music video in the bottom half:
Exhibit A — Heads Submerged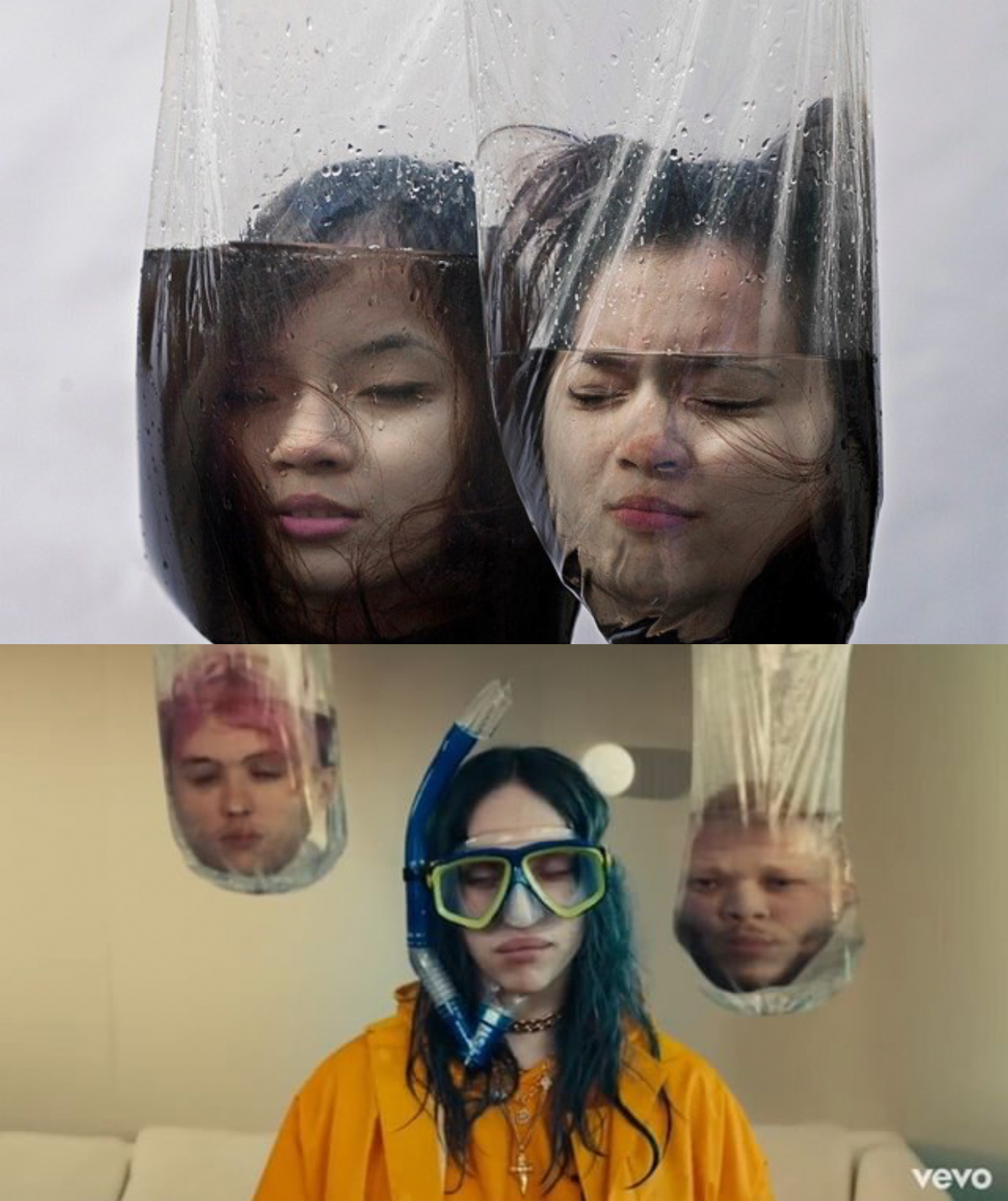 Exhibit B — PIgeons!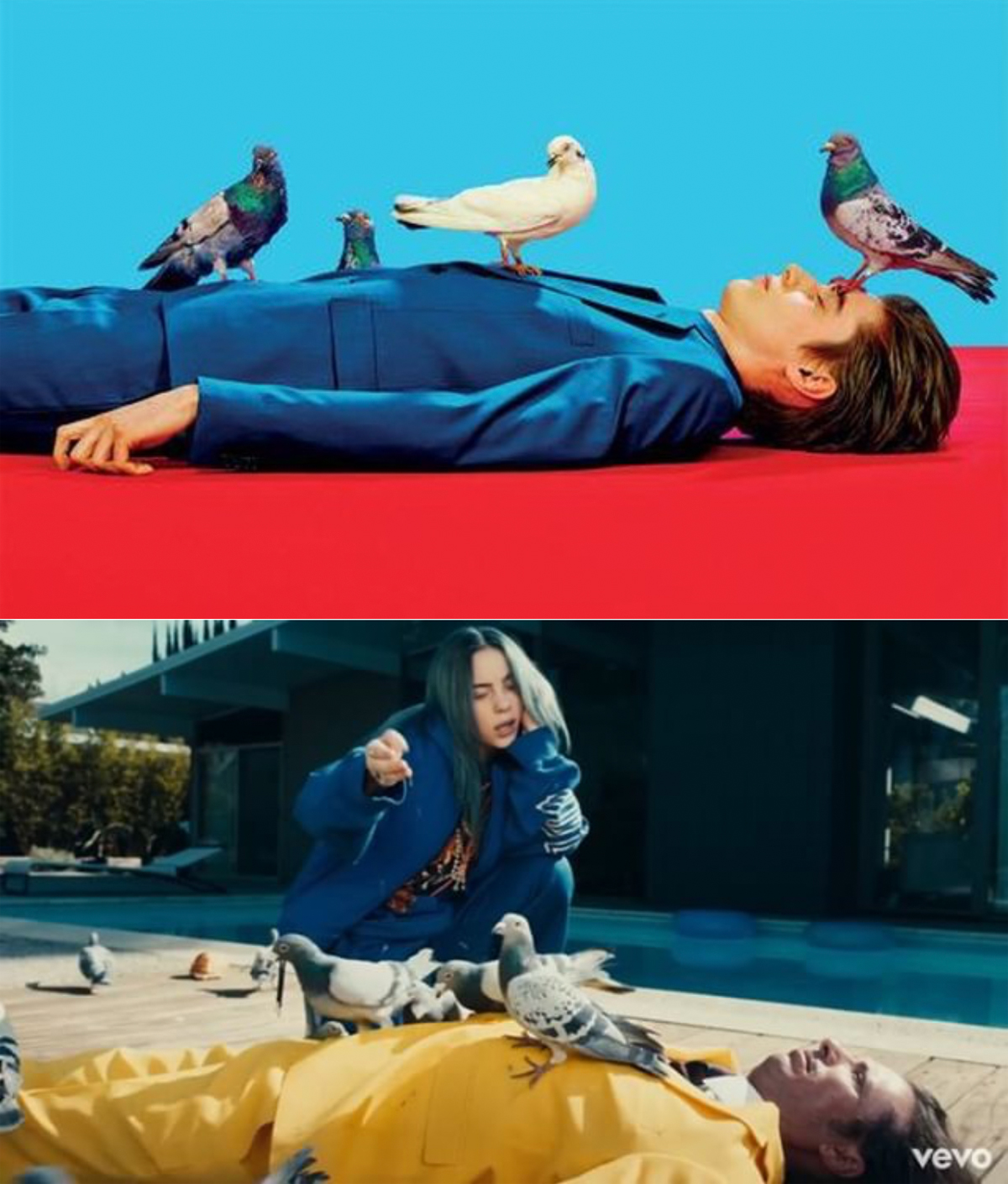 Exhibit C — Heavyweights…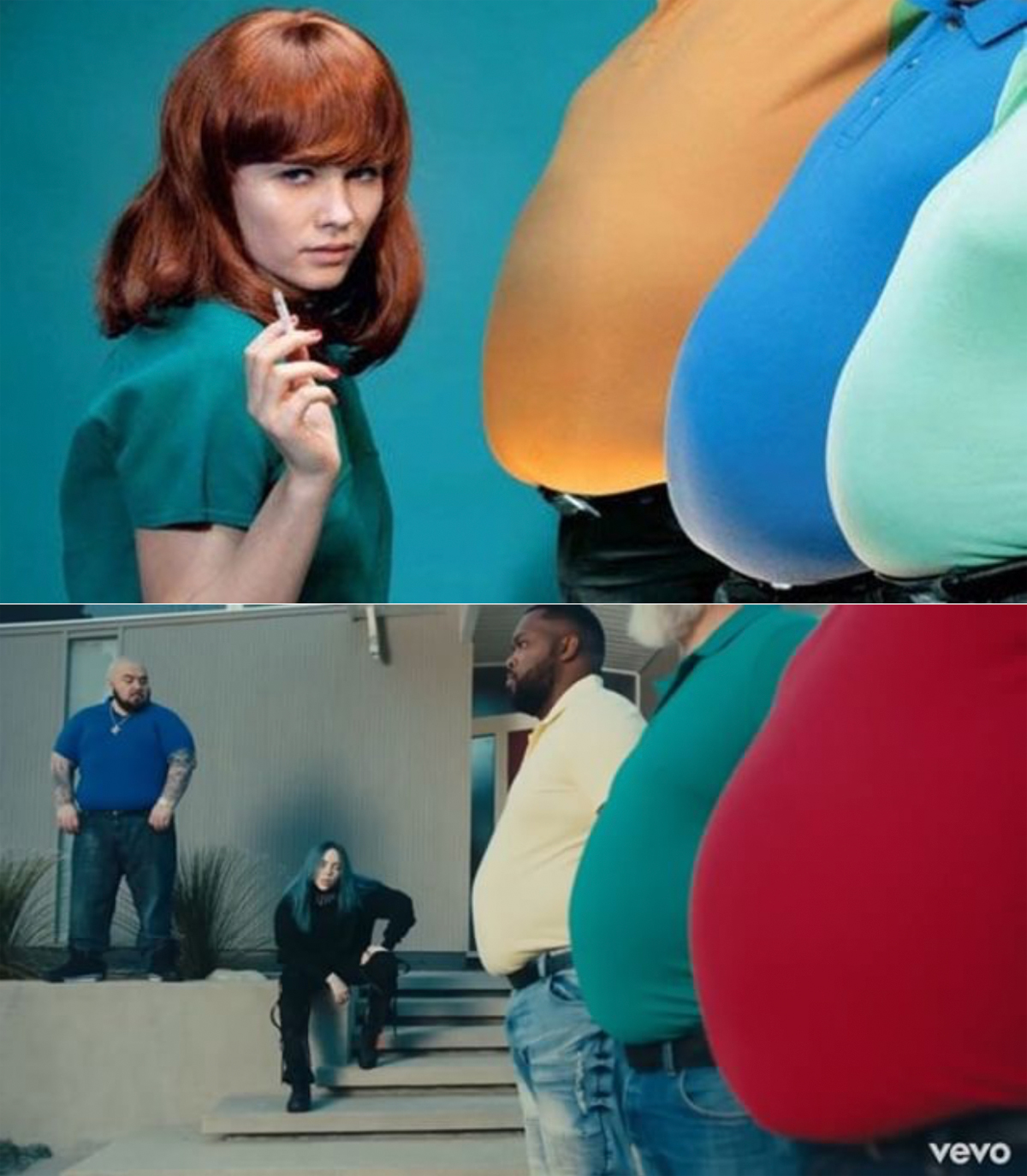 Exhibit D — Busted Knees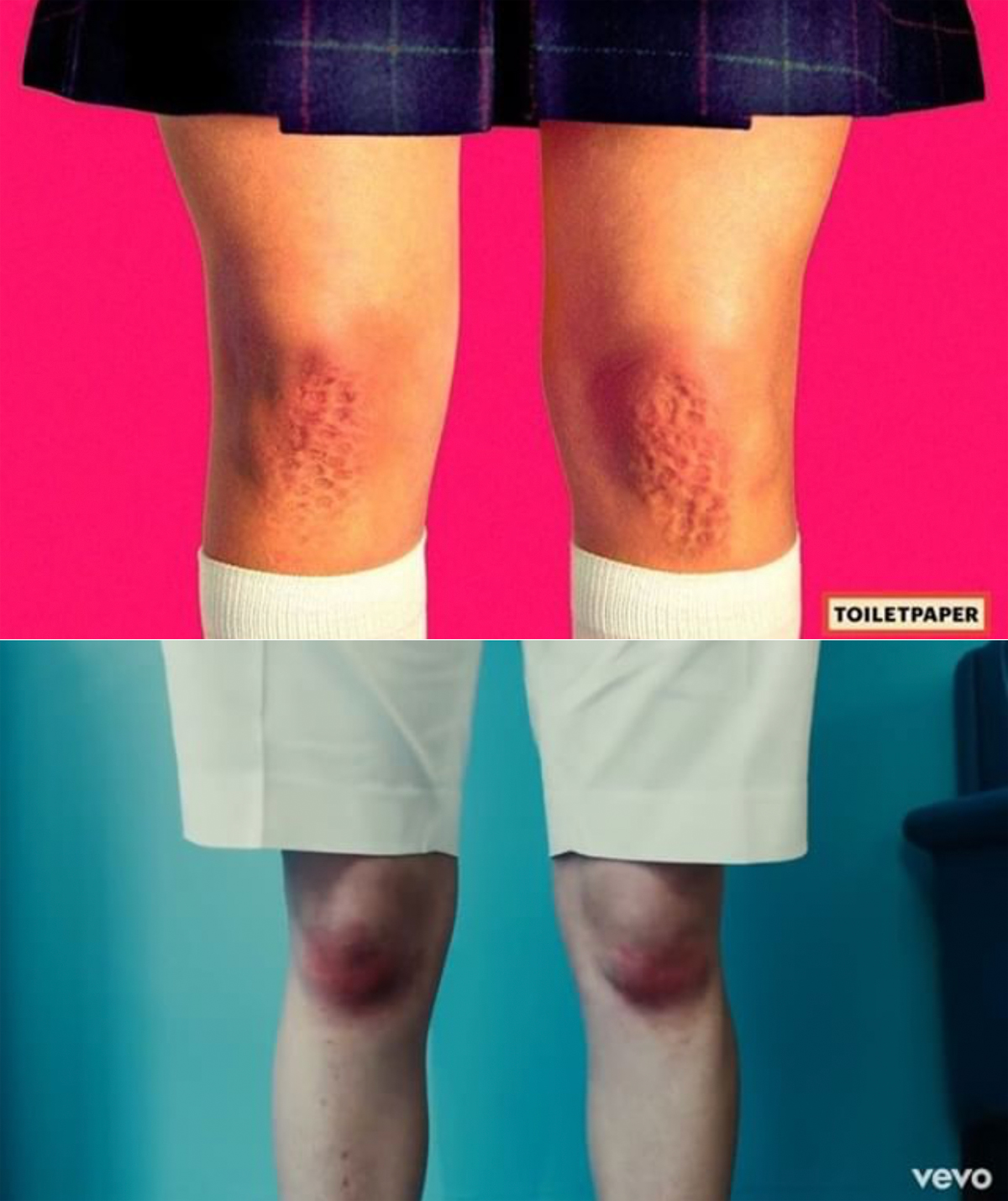 Exhibit E — Milk & Cereal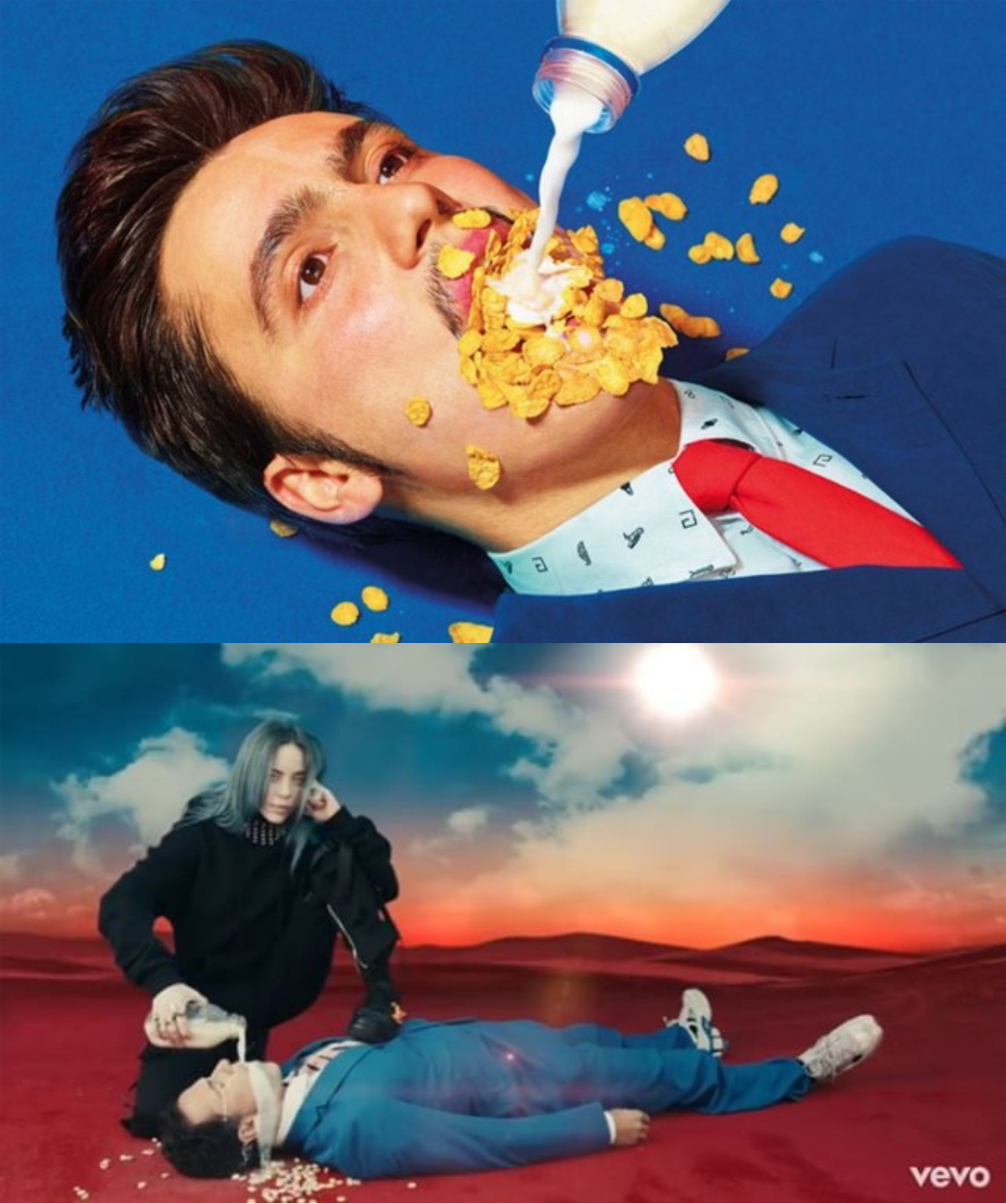 WOW!!!!
Well, what do U think about all this, Perezcious readers?! These are some pretty big accusations — but as you can see (above), there are some real, legit questions about the similarities between these concepts, too!!!
Let us know your opinions by SOUNDING OFF in the comments (below)…
[Images via Ferrari and Cattelan/YouTube/VEVO]
Related Posts
CLICK HERE TO COMMENT
Mar 31, 2019 11:59am PDT