Brad Pitt Made Sure To Send Jennifer Aniston A Gift Ahead Of Her Birthday Party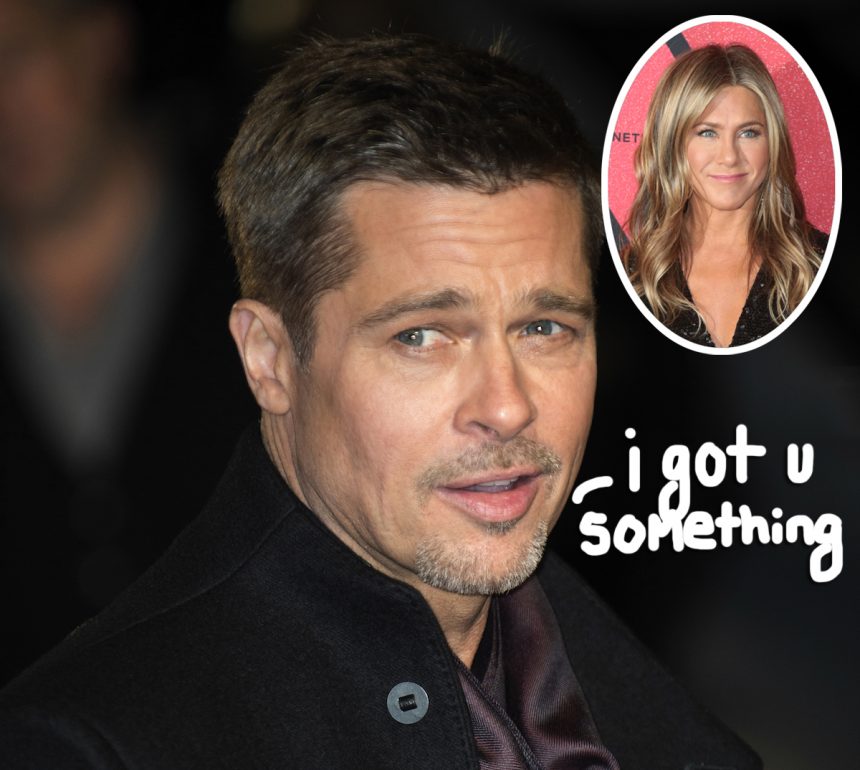 Brad Pitt may have showed up empty-handed to Jennifer Aniston's birthday party, but he sent a gift in advance!
The Fury actor followed suit with fellow party-goers and friends who sent gifts ahead of time to Jen's home, and we can only imagine the kind of presents friends like Reese Witherspoon or Gwyneth Paltrow gave!
Related: Brad Pitt Wanted To 'Support' Jen Aniston By Attending Birthday Party
A source shared with People:
"Most birthday party guests sent gifts to Jen's house. Brad did too. Her friends are all very generous and creative, and she seemed very excited by all the gifts."
Classy moves for these amicable former flames!
And apparently, there are no hard feelings between the exes or her A-list friends:
"Her friends were happy to see Brad at the party. Whatever caused their divorce is long in the past."
No word on what the gift was… but we've got a few guesses! What do you think he sent her, Perezcious readers?
[Image via Guillermo Proano/WENN.]
Feb 13, 2019 10:04am PDT