Mel B 'Felt So Uncomfortable' For Irina Shayk During Lady GaGa & Bradley Cooper's Steamy Oscars Duet!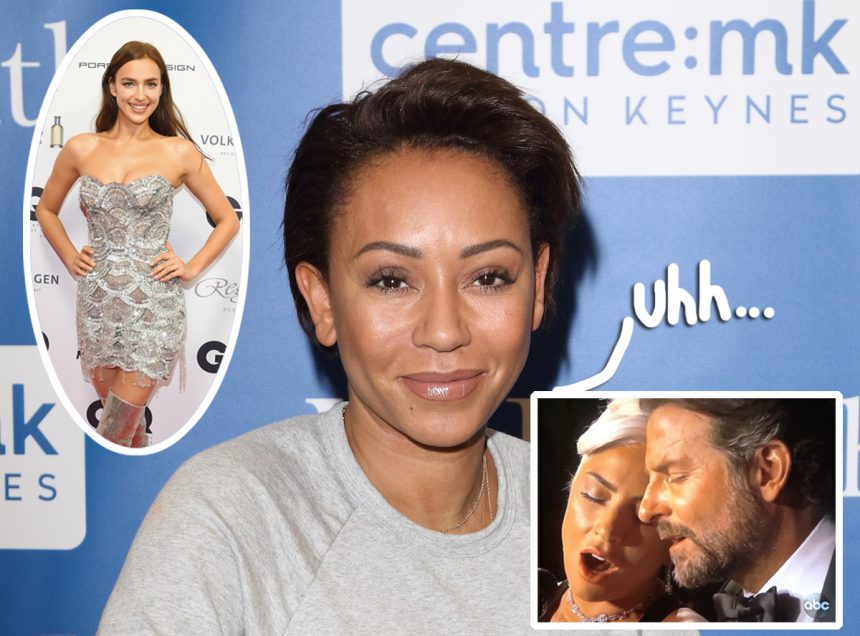 While Lady GaGa and Bradley Cooper's intense performance of Shallow at the Oscars was emotionally stirring for fans of A Star Is Born, it made Mel B more "uncomfortable" than anything.
Why?
Scary Spice took issue because of how sexy the costars played off of each other — while Bradley's baby momma Irina Shayk had to watch!
Related: Nick Jonas Covering Lady GaGa's 'Shallow' Is A MUST WATCH!
During Good Morning Britain's awards coverage, the America's Got Talent judge expressed her discomfort watching the intimate duet, saying:
"See, I felt so uncomfortable for Bradley's girlfriend, oh my gosh…But I would like to think it was part of the whole performance, because there's a women's code and hopefully that's not… hopefully it's only professional."
And when host Piers Morgan quipped "it was the look of love, wasn't it?," Mel replied:
"It really was and that's the whole gossip. That's the whole thing."
Rumors have been circulating about a potential romance between the costars, especially since GaGa's recent split from fiance Christian Carino.
Do YOU think there's something really going on? Or just Oscar caliber acting??
[Image via Starpress/WENN & ABC.]
Feb 25, 2019 1:22pm PDT