Danielle Jonas DENIES Priyanka Chopra Shade! See What She Wrote!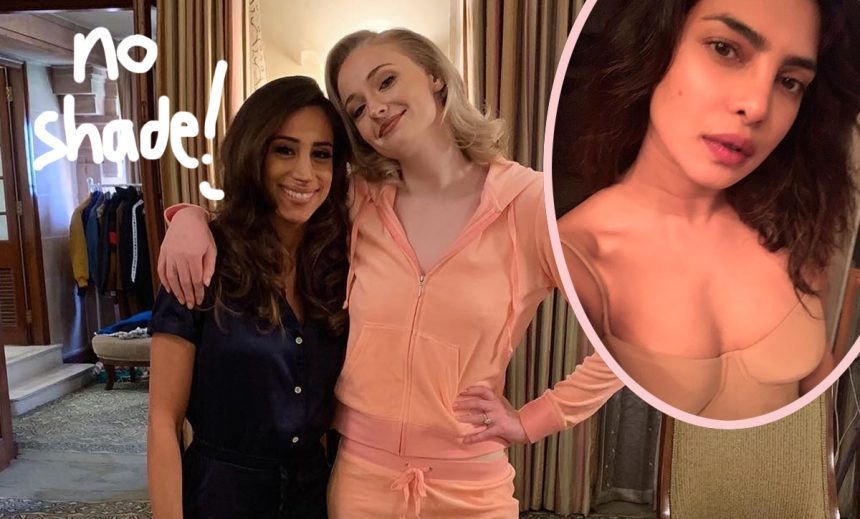 Some folks are always trying to pit women against one another. Well, the Jonas Sisters are not here for it!
The women who have married (or are about to marry) into the Jonas Brothers' fam have been completely supportive of one another, and Danielle Jonas won't hear anything to the contrary.
Related: Jonas Bros Reuniting In 2019
It all started with this totally innocent birthday post for Joe Jonas' fiancée Sophie Turner:
Believe it or not, people actually took this as a slight against Priyanka Chopra!
Um, just because she wasn't mentioned in a post which had nothing to do with her??
Danielle brushed off those calling it shade, saying:
"Nope, no shade about Priyanka. It's just Sophie's birthday so I wanted to say happy birthday. I think everyone should stop with thinking that we don't like Priyanka she is lovely. I am so over people trying to make a problem."
BTW, Priyanka ALSO posted a pic of Sophie and didn't mention herself! And it's not like she was shading herself LOLz!
[Image via Danielle Jonas/Priyanka Chopra/Instagram.]
Feb 22, 2019 4:54pm PDT