Gigi Hadid Defends Her 'Privilege' In New Interview With 'Elle'!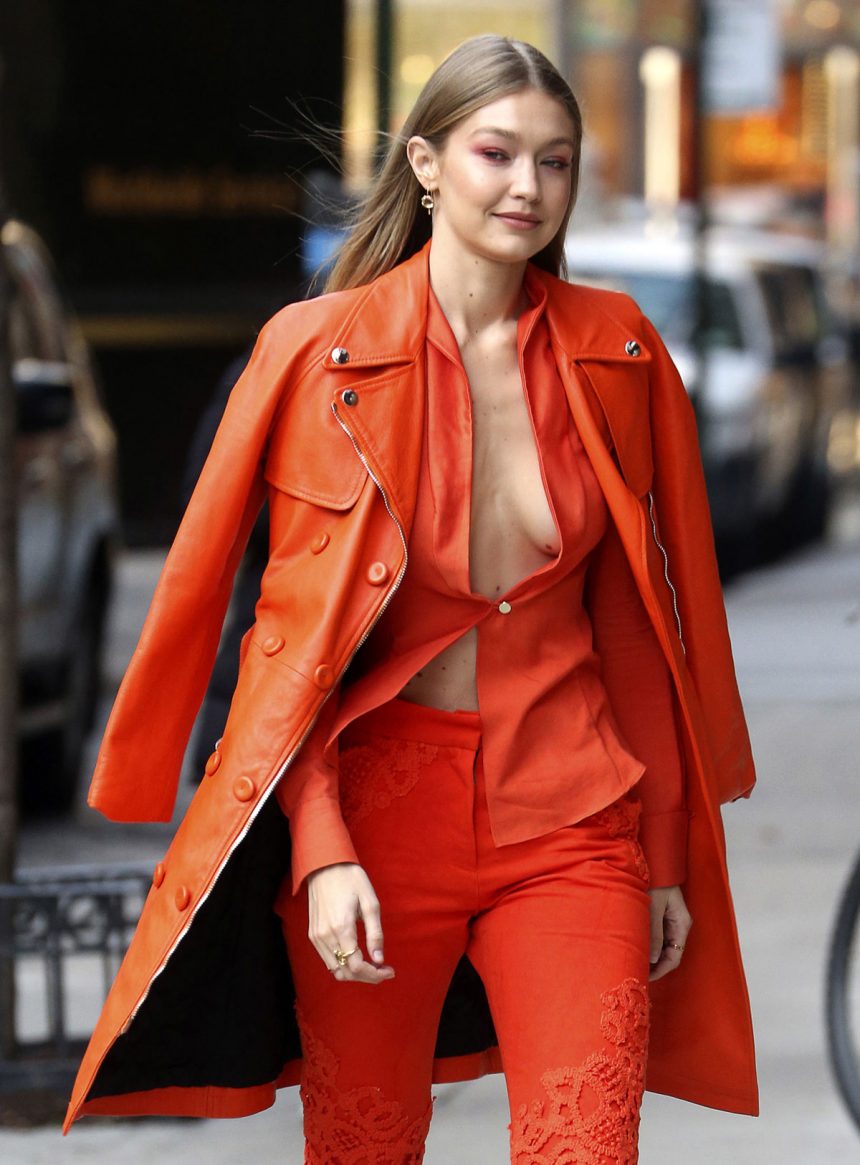 Just like her bestie Kendall Jenner, Gigi Hadid is addressing how her family connections helped her with her modeling career — if at all!
In Elle's new March issue, the cover girl denies her childhood with parents Yolanda Hadid and Mohamed Hadid are to thank for her fame. In fact, Gigi pushes back about working hard, saying:
"I mean, I understand it. I come from privilege, and I recognize my privilege. But because my mom was on a TV show [Bravo's The Real Housewives of Beverly Hills], people think that my whole childhood was fame. It absolutely was not. My mom was a model. She moved to the States when she was 16 to send money back to her family in Holland. My dad was a refugee and worked his way up in every way. I work hard to honor my parents."
Clearly it's a sore topic for the 23-year-old as she only pursued supermodel stardom as a full-time career in her later teens…
Related: Yolanda Claps Back At Gigi/Bella Plastic Surgery Rumors!
But even with siblings Bella Hadid and Anwar Hadid following her footsteps, she's not worried about the competition. Talking about her sister, Gi commented:
"Bella and I have very different styles. A job that wants Bella is not a job that I'm the right look for, so I never took that personally. In a lot of ways, she inspires me. We learn from each other."
Which is especially important as the starlet also admits to never taking runway classes, clapping back at critics over her walk:
"I'd never gone to a runway class. Over the years, I've learned how to guide myself through it—how to stuff my shoes. A lot of people judged that I was a bad runway walker because they were literally watching me learn."
And look where she is now! At the very top, and all without the help of her family — just privilege.
Anyway, take a peek at her cover and spread (below):
[Image via Chloe Bell/Future Image/WENN.]
Feb 7, 2019 3:58pm PDT