Yolanda Hadid Claps Back At Gigi/Bella Plastic Surgery Rumors!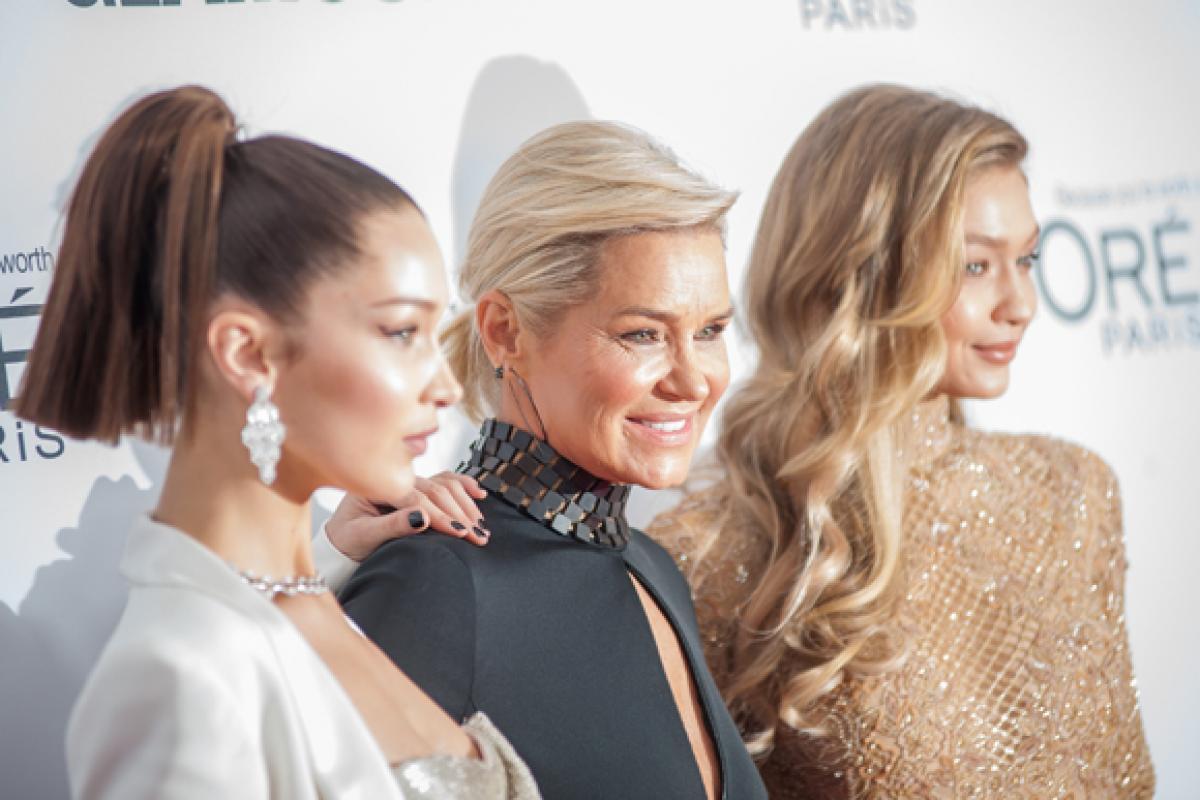 Yolanda Hadid denies that her children — including Gigi and Bella — have gotten plastic surgery.
Last week on Instagram, the RHOBH alum posted a lingerie selfie while revealing she is living "free of breast implants, fillers, botox, [extensions] and all the bulls**t" following complications that exacerbated her Lyme disease.
Related: Yolanda Hadid Contemplated Killing Herself
The 55-year-old shared:
However, when one commenter brought up Gigi and Bella's plastic surgery rumors, the Dutch-American television personality quickly clapped back!
She wrote: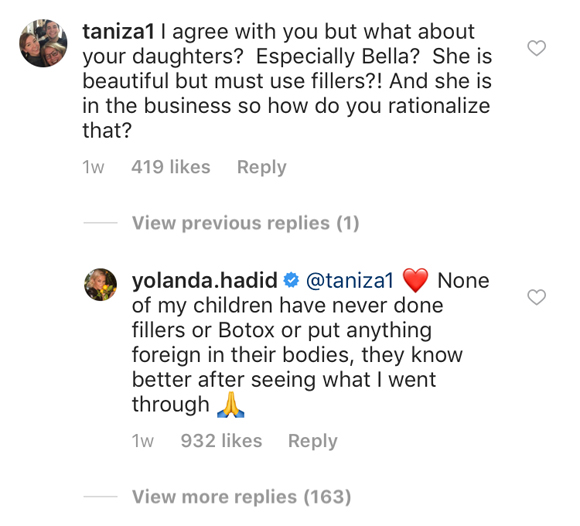 In fact, Bella told InStyle in May 2018:
"People think I got all this surgery or did this or that. And you know what? We can do a scan of my face, darling. I'm scared of putting fillers into my lips. I wouldn't want to mess up my face."
Take that, haters!
[Image via Yolanda Hadid/Instagram/Ivan Nikolov/WENN.]
Jan 23, 2019 7:53pm PDT