Jack Osbourne Denies Reports That He's A Border Patrol Officer!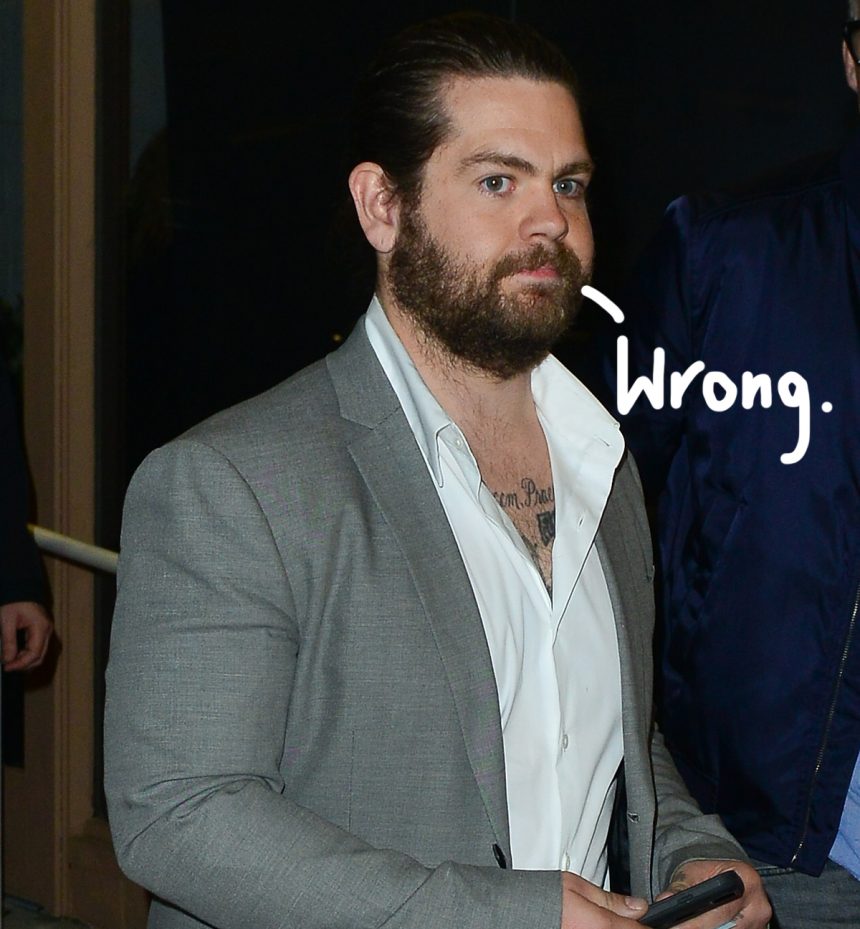 Jack Osbourne wants you to know he's working NEAR the border — not ON it!
The Portals to Hell host took to his Facebook page this week to cry "Fake News" on reports that he was working for the U.S. border patrol.
Posting a link to a Radar Online article with the headline, "Harsh Reality: Jack Osbourne Becomes A U.S. Border Patrol Officer," the son of Ozzy Osbourne set the record straight, writing:
"I DO NOT WORK FOR BORDER PATROL. I'm a reserve law enforcement officer close to the border."
Y'all should know the difference!
Related: Did Trump Get His Border Crisis Info From The 'Sicario' Sequel?!
If you don't, Sharon Osbourne explained it a little more in depth on The Talk Tuesday, telling the panel:
"He is a reserve policeman and he goes where he's needed. He's near the border, but he's not actually working on the border."
So, don't for a second think Jack-O is putting children in cages!
[Image via WENN.]
Related Posts
CLICK CLICK CLICK Next Article
Feb 14, 2019 7:19am PDT