Julianne Hough is baring it all!
The America's Got Talent judge is stripping down to her birthday suit for the September issue of Women's Health magazine, and is spilling something raw about her sexuality.
Related: Julianne Hough Says Endometriosis Pain Makes Sex 'Really Frustrating'
Ch-ch-check out all five spicy covers (below):
The 31-year-old opened up to the publication that while she's been undergoing a massive life transformation with the launch of her dance method Kinrgy, she revealed something new to her husband Brooks Laich:
"I [told him], 'You know I'm not straight, right?' And he was like, 'I'm sorry, what?' I was like, 'I'm not. But I choose to be with you.'"
Hough elaborated (below):
"I think there's a safety with my husband now that I'm unpacking all of this, and there's no fear of voicing things that I've been afraid to admit or that I've had shame or guilt about because of what I've been told or how I was raised."
As we reported, Miz Hough previously detailed how a sex therapist "saved" her relationship with the ice hockey player, and she continued to strip down layers with WH:
"I was connecting to the woman inside that doesn't need anything, versus the little girl that looked to him to protect me. I was like, 'Is he going to love this version of me?' But the more I dropped into my most authentic self, the more attracted he was to me. Now we have a more intimate relationship."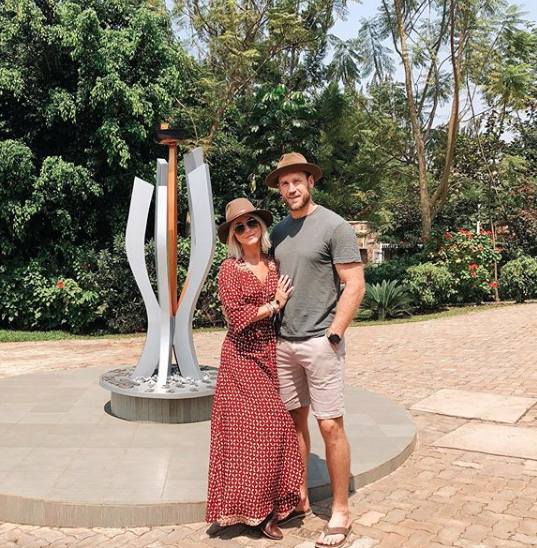 The Footloose actress divulged to the mag how working to create her dance movement has allowed her to unpack tough childhood experiences:
"I've been de-layering all the survival tactics I've built up my whole life. Now, I feel limitless."
She continued, revealing she hopes Kinrgy will positively impact others the same way:
"When I think about what I want to create, I want to help people connect back to their truest self. When that happens, they can relate to the people around them with no filter and experience the world how we're supposed to experience it—in its most pure form, which I believe is love."
Feeling more confident than ever before, Julianne stripped down for the issue, explaining:
"I didn't want to do a demure shoot where I was trying to cover my body. I wanted to do something where I was free."
It sounds like she's doing better than ever!
How are U feeling about Julianne's big reveal, Perezcious readers? Sound OFF (below) in the comments with your thoughts!!
[Image via Tony Forte/WENN.]
Related Posts
CLICK HERE TO COMMENT
Aug 01, 2019 10:05am PDT