Katy Perry Pulling Her 'Blackface' Shoes From Market!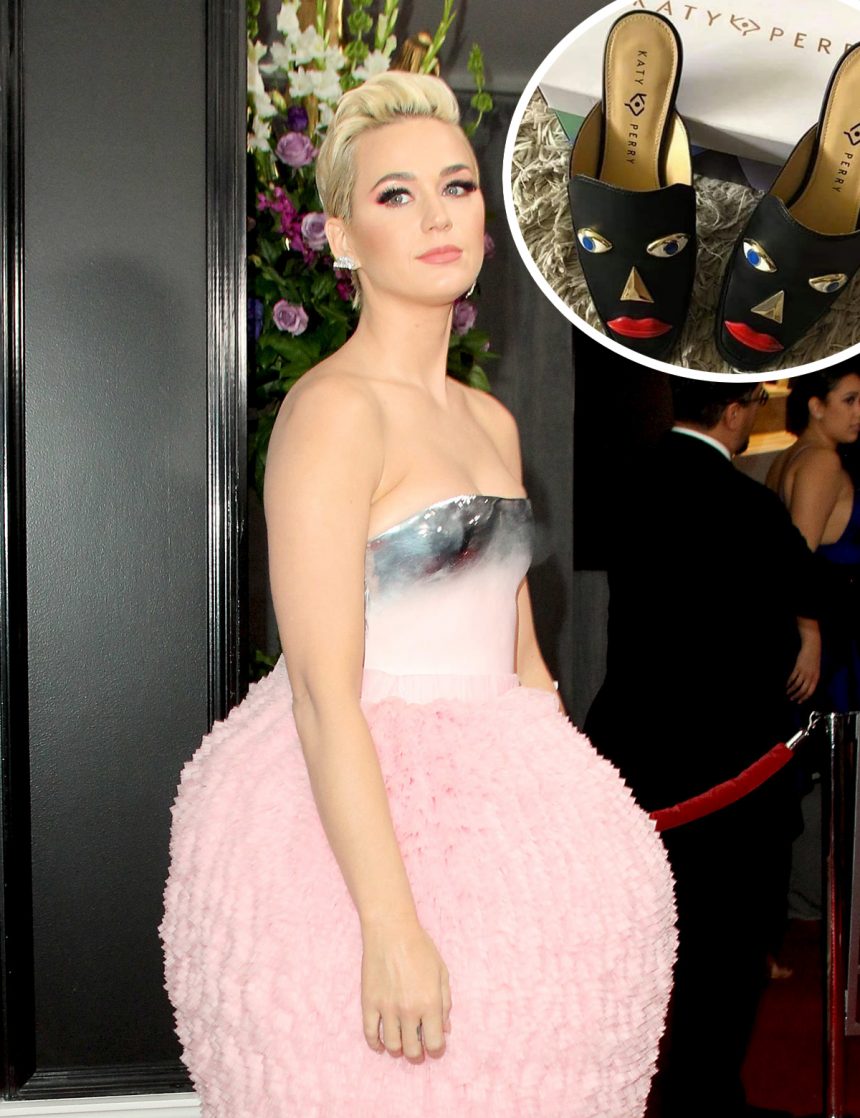 Another day, another racially problematic shoe. Wait, what now??
Yes, you read that right, Katy Perry has a shoe on the market which looks disturbingly like blackface, and it's just… we don't even know what to say to this one.
Video: Trevor Noah Takes On Liam Neeson Controversy
The "Rue Face Slip On Loafers" have big eyes, nose, and mouth, giving them kind of a Mr. Potato Head face look on the beige version.
The problem comes on the black one because, well, it looks like you're wearing Al Jolson on your feet:
Yeah, that's pretty close to the traditional blackface look.
(Though frankly even the beige one at $129 seems like a mistake.)
Before you say, "Now hold on it's just a shoe," try to imagine wearing that into a party. No one has the context of it being a Katy Perry design, the beige one isn't right next to it. Just that. You're wearing that.
You're gonna tell us you're comfortable with that??
The collection, which was launched in late January, includes a number of variations on the theme of footwear facial features. While we can't imagine the racist angle was intentional, it speaks to the lack of diversity behind the scenes that not a single person saw the Manolo Blackface loafer or its counterpart, the "Ora Face Block Heel Sandal" and said NOPE.
However, TMZ reports the company has seen the complaints, and they're acting fast to remove all the offensive designs from the market:
"In order to be respectful and sensitive the team is in the process of pulling the shoes."
What do YOU think of this latest blackface sandal?
Sorry, this latest blackface SCANDAL?!
[Image via Adriana M. Barraza/WENN/Tamika D. Mallory/Instagram.]
Feb 11, 2019 11:03am PDT