If you've always wanted to chat with Kendall Jenner, here's your chance — er, sorta… not really… But hey, 'tis the season for getting creeped out, right?
Over the course of the last month, tech giant META has been hard at work releasing some AI chatbots across their various platforms. Artificial Intelligence chatbots are becoming a huge thing as of late, with new sites and apps — along with well-known ones like Snapchat — integrating their own versions of these little robots into their interface.
Last week the Instagram chatbots started catching everyone's eyes because a new one named Billie has taken on the face of… Kendall Jenner! And we have to say, it's SUPER unnerving…
Related: Kendall & Bad Bunny Step Out For NYC Date Night!
In a video posted by the account yoursisbillie, an AI generated Kendall can be seen sitting on a chair and speaking to the camera. Mimicking the supermodel's voice and features perfectly, it says:
"Hi, I'm Billie. I just want to introduce myself. I am here to chat whenever you want. Message me for any advice. I am ready to talk and I hope to talk to you soon."
Uh… weird. Very weird. Creepy, even!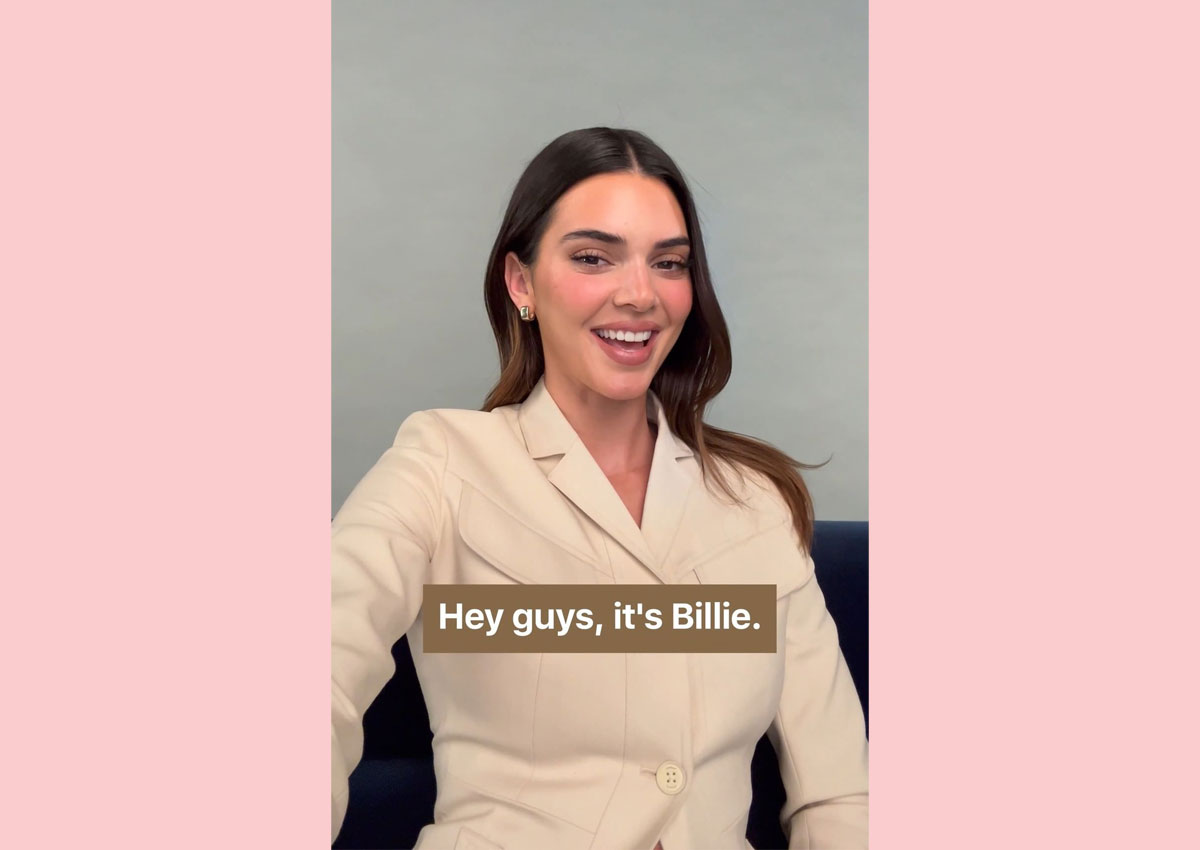 Wow, that likeness is WILD!!! The caption of the video stated "Billie" is the "older sister" you never had:
"chatting with me is like having an older sister you can talk to, but who can't steal your clothes"
In the comments, fans were rightfully questioning just WTF is going on, with plenty comparing the bot to the show Black Mirror! See some of the shocked responses (below):
"This is honestly scary."

"alright waht the actual frick is going on"

"AI GENERATED BY META ?!?!?"

"this is Black Mirror season 6 episode 1″

"Absolutely not. This is what happens when you stop asking 'should we?'"

"We are living in an episode of Black Mirror"

"Alright Billie do my taxes"
That last one is onto something! LOLz! You can see the super unsettling video for yourself HERE.
We can't help but wonder how Bad Bunny is feeling about this… Reactions, Perezcious readers?
[Image via Kendall Jenner/Instagram]
Related Posts
CLICK HERE TO COMMENT
Oct 12, 2023 06:41am PDT