Khloé Kardashian has had the time this week!
After firing off on critics who questioned her famous family throwing a not-socially-distanced birthday party for Scott Disick amid quarantine, the reality TV starlet is finally addressing why her appearance looked "so different" from one of her latest pics, which almost instantly went viral!
Related: Khloé 'Personally Attacked' By Purported Tristan Thompson Baby Momma??
On Thursday, she shared new snaps of herself to Instagram, which had one commenter asking, "why do you look so different in all your photos?" We can't say we haven't wondered the same thing! Sarcastically referencing the speculation of plastic surgery, Khloé replied with:
"From my weekly face transplant, clearly."
At least her sense of humor hasn't gone anywhere! See one of the offending photos (below)!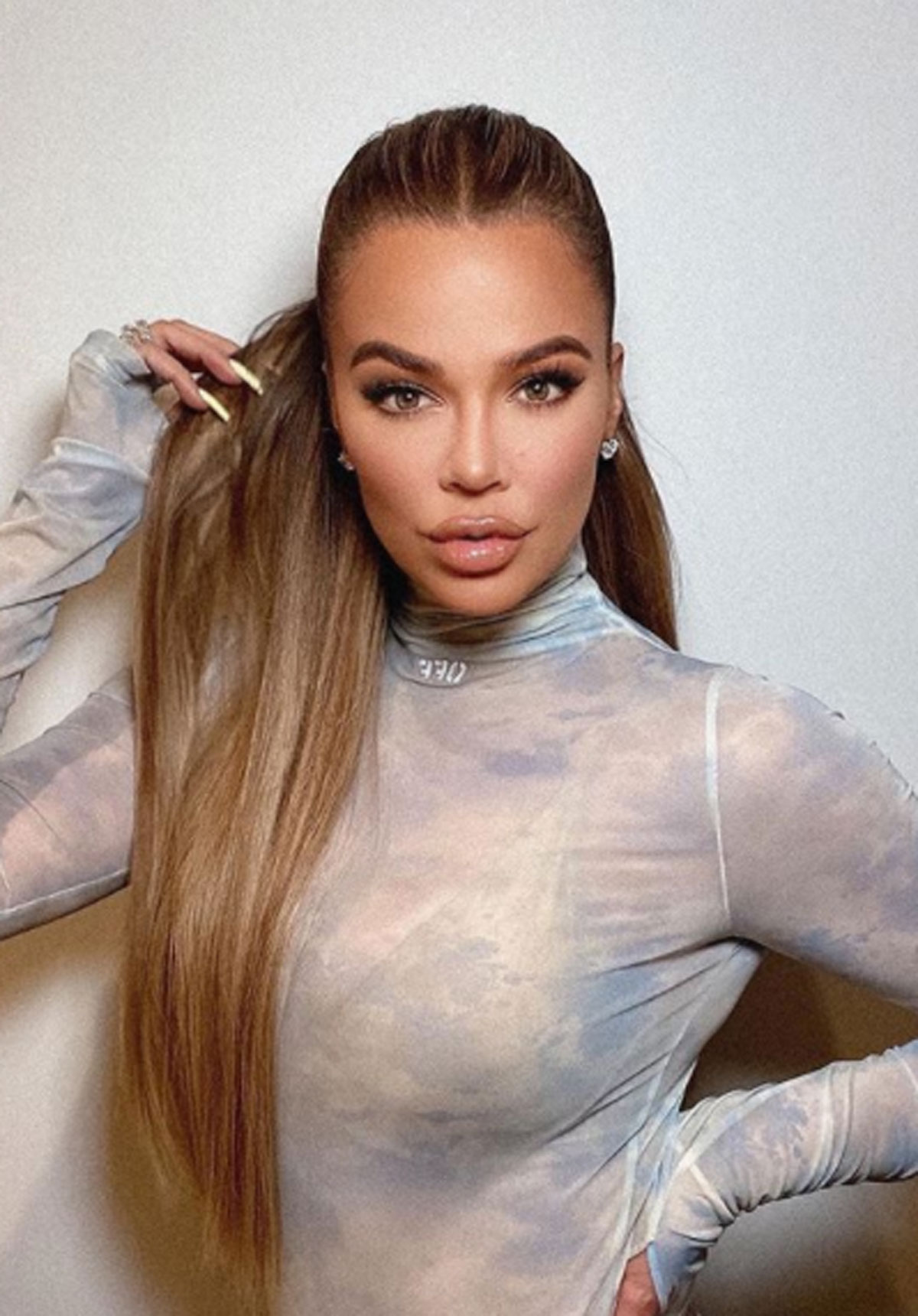 As the Keeping Up with the Kardashians star tagged in her most recent IG posts, she's been getting visits from her makeup artist, Ash Holm, hairstylist, Andrew Fitzsimons, and brow guru, Kelley Baker, despite Los Angeles coronavirus guidelines stating those not quarantining together should stay six feet apart. Additionally, they should use clean face coverings when in contact with anyone who isn't a household member.
Hard to believe KoKo was getting her face beat with a mask covering the majority of it!!
So, is makeup truly to blame for her "different" transformations, especially considering her last jarring shot?? Followers seemed to voice their concern, too, commenting:
"now this is the khloe I know and love <3"

"She looks way different for some reason ?‍♂️"

"Now is another face . ?"

"What happen to the other khloe"

"You a whole animorph"

"WHO ARE YOU AND WHAT DID YOU DO WITH KHLOE? ? LOOK GOOD TO ???"

"Your entire face has changed. You need to stop with the surgeries"

"I'm literally going to Kybella my whole face now. Hoooowwwwwwwwwww?"

"I love you, but I hope True can recognize you. I know you still have the same good heart ? but allow your child to see herself in you visually."
Facetuning apps need to chill for a minute before we all come out of quarantine wondering if we've just been catfished!
Have U been thinking there's something more behind her photos, Perezcious readers?? Or are we diving way too deep into a storyline we'll never get to see on KUWTK? We want to hear all your thoughts in the comments (below)!
[Image via Adriana M. Barraza/WENN/Instar & Khloé Kardashian/Instagram]
Related Posts
CLICK HERE TO COMMENT
May 29, 2020 07:07am PDT