Khloé Kardashian's Instagram Account Was Mysteriously Set To Private — Here's Why!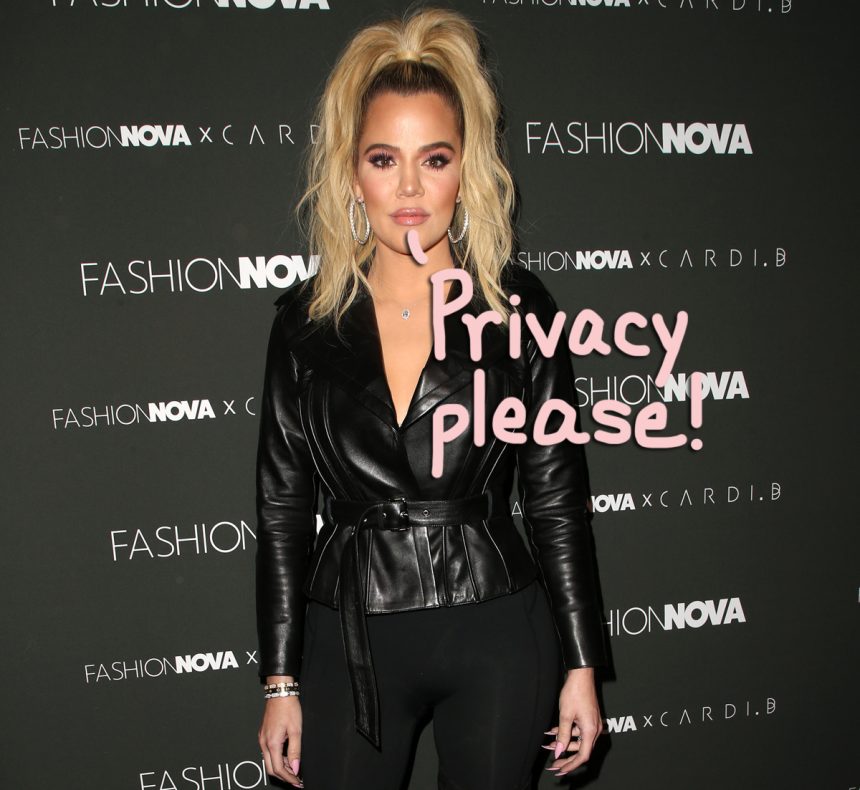 Khloé Kardashian is messing with everybody's heads — or maybe it's a social media giant messing with her head…
The 34-year-old KUWTK star appeared to briefly make her Instagram account private on Tuesday morning, meaning only her 91 million followers could see her posts (yeah, we know, so sad), setting off a firestorm of fan questions and conspiracy theories about what might be going on.
Related: Khlo & Tristan Reportedly Having 'Very Little Interaction' At Family Events Now
If you went to Khlo-money's IG account this AM for a time, unless you were already following her, chances are you may have seen this (below):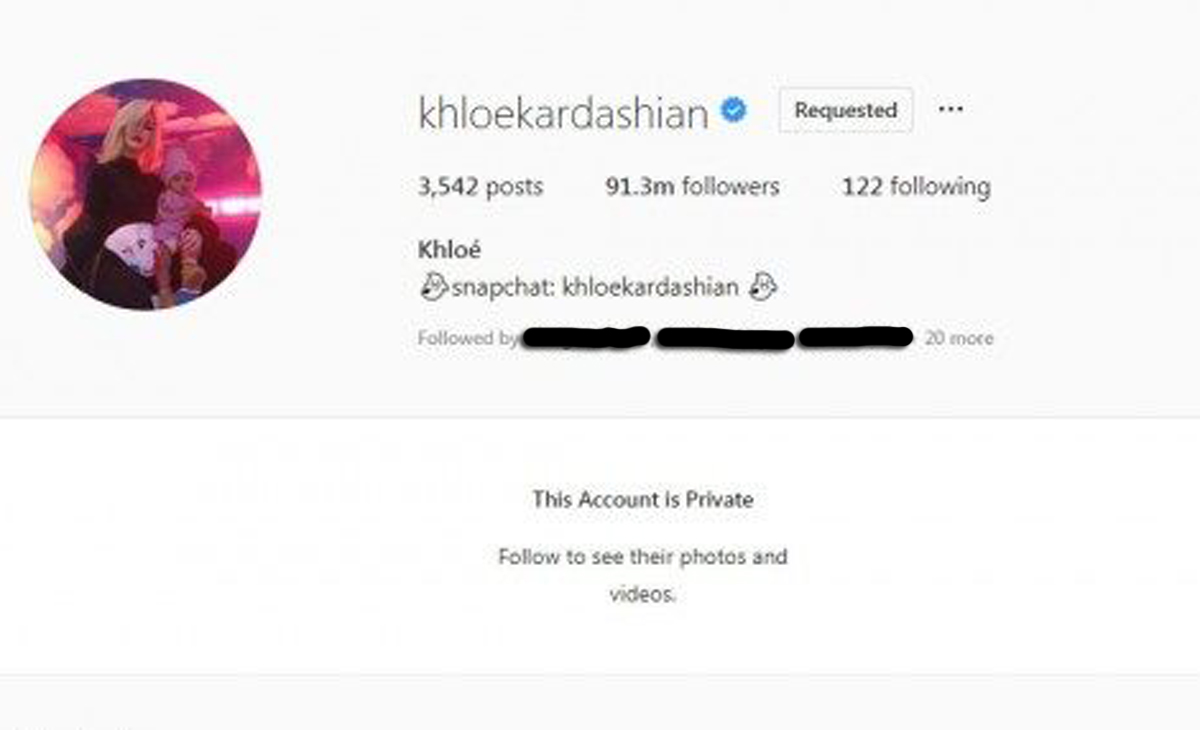 Whoa! That's definitely totally and completely private, all right! But why? And to what end?!
To make matters even more strange just a few hours later, she changed it back to public — and as of later on Tuesday morning she was back to normal on the social media platform, showing off her life and her family's outings to the entire world, and not just her 91 million followers — as you can confirm (below):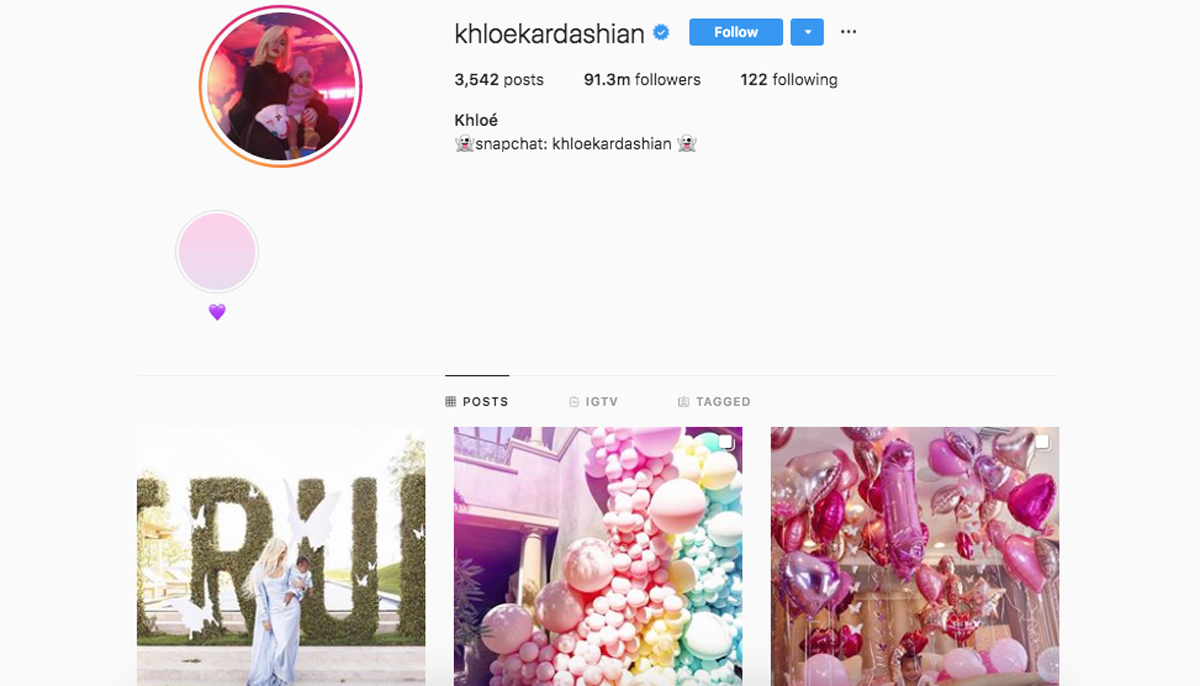 Clearly, something made her make the initial change in the first place, right?! (FWIW, Khlo's Twitter account has remained public and open; she hasn't posted on the site in nearly a week, though.)
Related: Khloé Just Doesn't Want To Date Normal Dudes!
Well… maybe not.
After a Kardashian fan account posted in a set of IG comments that Khloé had apparently made her page private, the celeb herself responded with shock and surprise, writing this message about the networking switch (below):
"I was on my explorer page and I saw your post. I have NO idea how or why my page is private. I don't even know how to do that, lol. Thank you for posting! I'm going to fix it. That's strange…"
Whoa!!!
Here's a screengrab of that comment, too (below):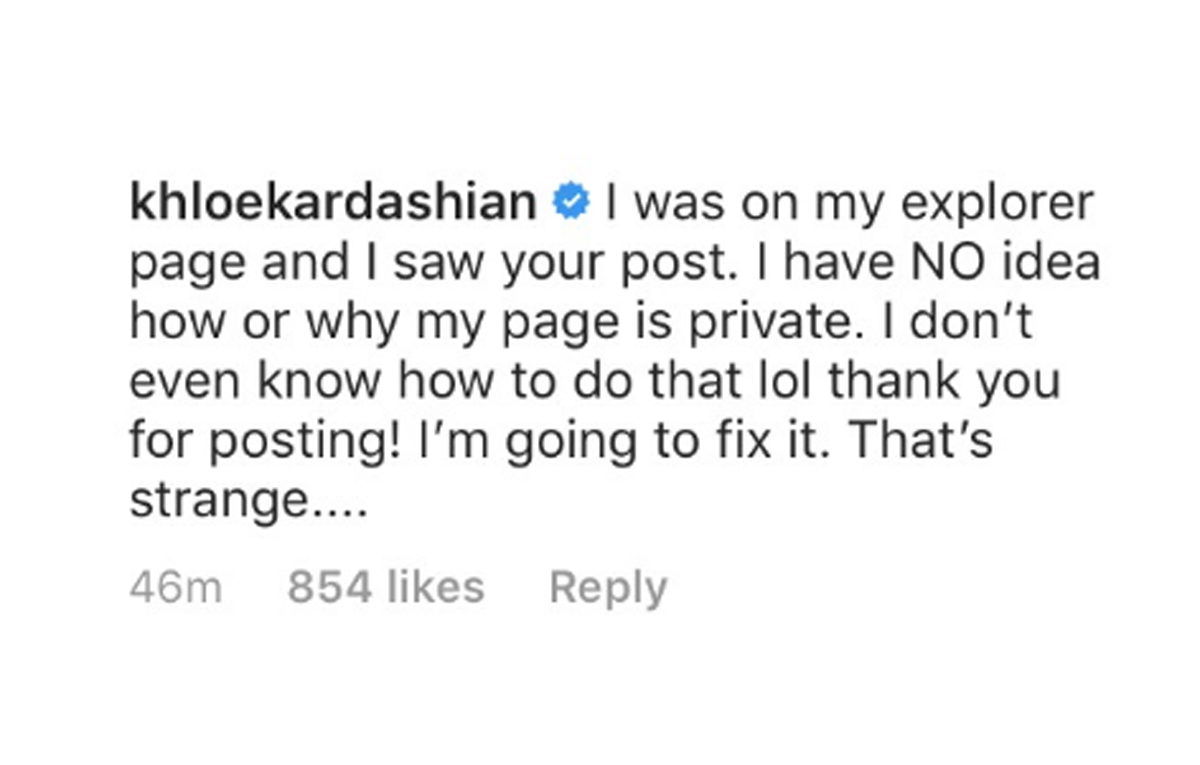 Weird! Just an IG glitch, maybe?! Or the 34-year-old momma hit a button without realizing it?
As we reported this week, the most notable event in Khloé's life right now was reuniting with Tristan Thompson at daughter True Thompson's first birthday party this past weekend — though it appears from the reporting that Miz Kardashian spent very, very little time (if any) around Tristan, opting to stay strong and solo throughout the event.
Now knowing this reason, it makes sense that the young mom kept posting to her account even after it went private, clearly proud of baby True's big birthday celebration and still making that choice to share it with the world — and not knowing she was even locking people out at all!
So strange… mystery solved, then? What about U, Perezcious readers — what do YOU think about all this?! Sound OFF in the comments (below)!!!
[Images via WENN/Instagram]
Apr 16, 2019 9:06am PDT