Khloe Got The Confession — Tristan Thompson & Jordyn Woods Alleged Affair Lasted Over A MONTH!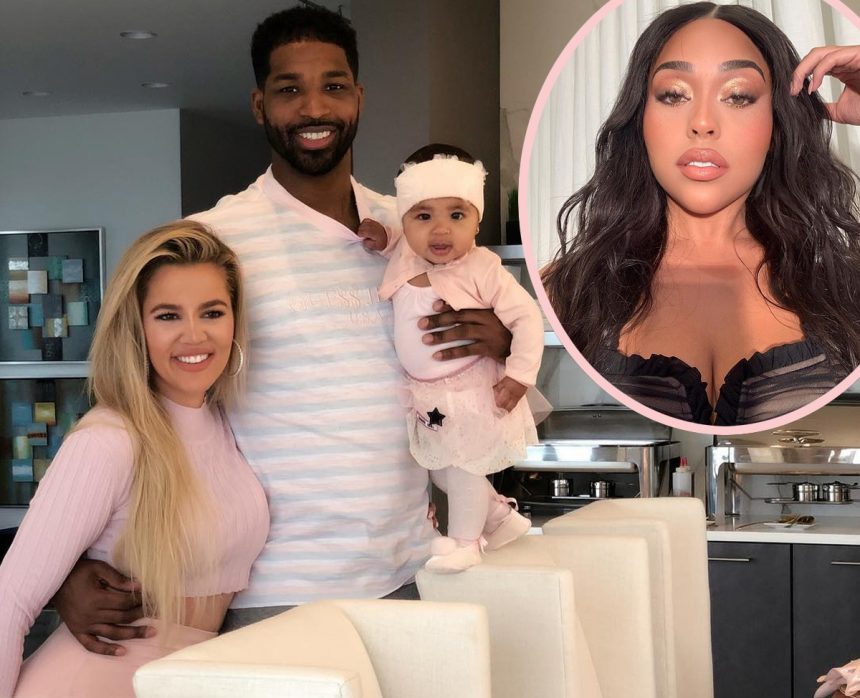 In case you haven't heard, Khloe Kardashian and Tristan Thompson are done for good this time after he was reportedly seen cheating on the Revenge Body star with Kylie Jenner's BFF Jordyn Woods!
But the story of their hookup sounded suspiciously to us like it was NOT the first time — just the first time someone snitched!
Now we're getting confirmation from the same outlet which broke the news.
An inside source is now telling Hollywood Unlocked how Jordyn apparently responded to the news breaking — and how it changed everything.
POLL: Should Kylie End Her Friendship With Jordyn?
According to the report, Jordyn reached out immediately after the story came out to tell Khloe she did stay at Tristan's house all night, but only to keep an eye on him and make sure he didn't cheat with anyone else. Uh huh.
Apparently Khloe didn't buy that (who would?) because she found out right away the two were all over each other — in front of everyone at the party.
So instead, says the source, Jordyn decided to come clean and admit everything to Khloe — and that everything was a bombshell… she'd been sleeping with Tristan for over a month!!!
Oh man, we knew it! You don't tell people to put their phones away in advance of an impulsive hookup — that had such a scheduled vibe to it.
No wonder the fam is so pissed at Jordyn; this wasn't just a one-time mistake.
Now the question is, did Jordyn know about the other random women Tristan allegedly was cheating on BOTH of them with?
This guy…
[Image via Tristan Thompson/Jordyn Woods/Instagram.]
Feb 21, 2019 11:55am PDT