Tristan Thompson & Jordyn Woods! All The Reported Deets On Alleged Hookup With Kylie BFF!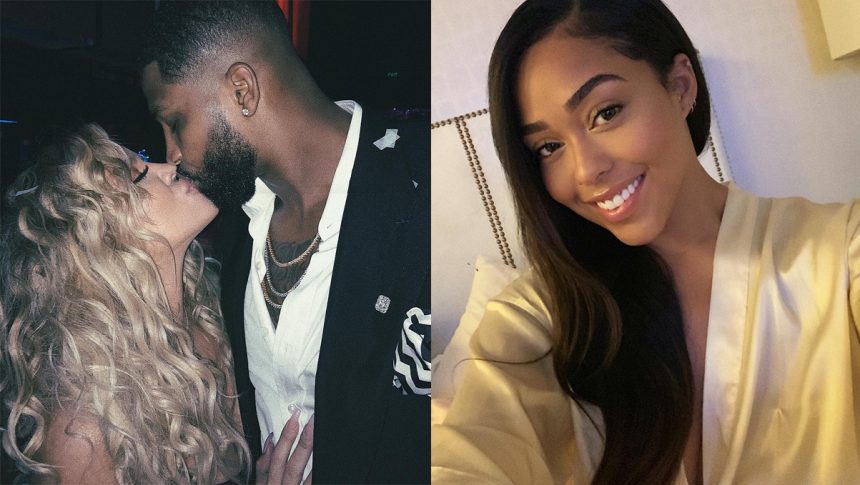 This is so far over the line we can still hardly believe it's real! (And we still have not heard from Khloe Kardashian officially!)
In case you haven't seen yet, multiple sources are now claiming Tristan Thompson was seen cheating on the Revenge Body star with Jordyn Woods!
Not only is Jordyn 21 years old, not only has she modeled for Khloe's Good American brand, but she's also Kylie Jenner's bestie!
Related: Kylie Slams Plastic Surgery Rumors
Damn.
It's the perfect storm of cheating, and it was allegedly enough for Khloe to finally kick Tristan to the curb.
So how did it happen?
According to a witness speaking exclusively to Hollywood Unlocked, Tristan was partying at the club Sunday night when he invited everyone back to his Los Angeles home.
The insider says the atmosphere was totally chill for a while — until all of a sudden everyone was asked to leave or to turn off their cell phones. Huh?
The report goes on to say it was only after everyone put their phones away that Jordyn entered the party — and she and Tristan were all over one another!
According to the witness, partygoers were not allowed to use their phones for the duration of the fete and were asked to leave and not return if they wanted to get on the Internet. And she didn't leave until 7 a.m.
Dayum! That doesn't sound like a drunken mishap at all! If all that is true, we're talking about premeditated cheating here! And it raises so many questions…
If he knew this was going to happen, had they been planning it? Had it happened before? Have they been sneaking behind the Karjenner fam's backs? How long has this been going on??
We can't wait to see how the parties involved respond to these reports!
[Image via Khloe Kardashian/Jordyn Woods/Instagram.]
Feb 19, 2019 2:35pm PDT