Kim Kardashian Is Doing Everything She Can To Battle Her Psoriasis!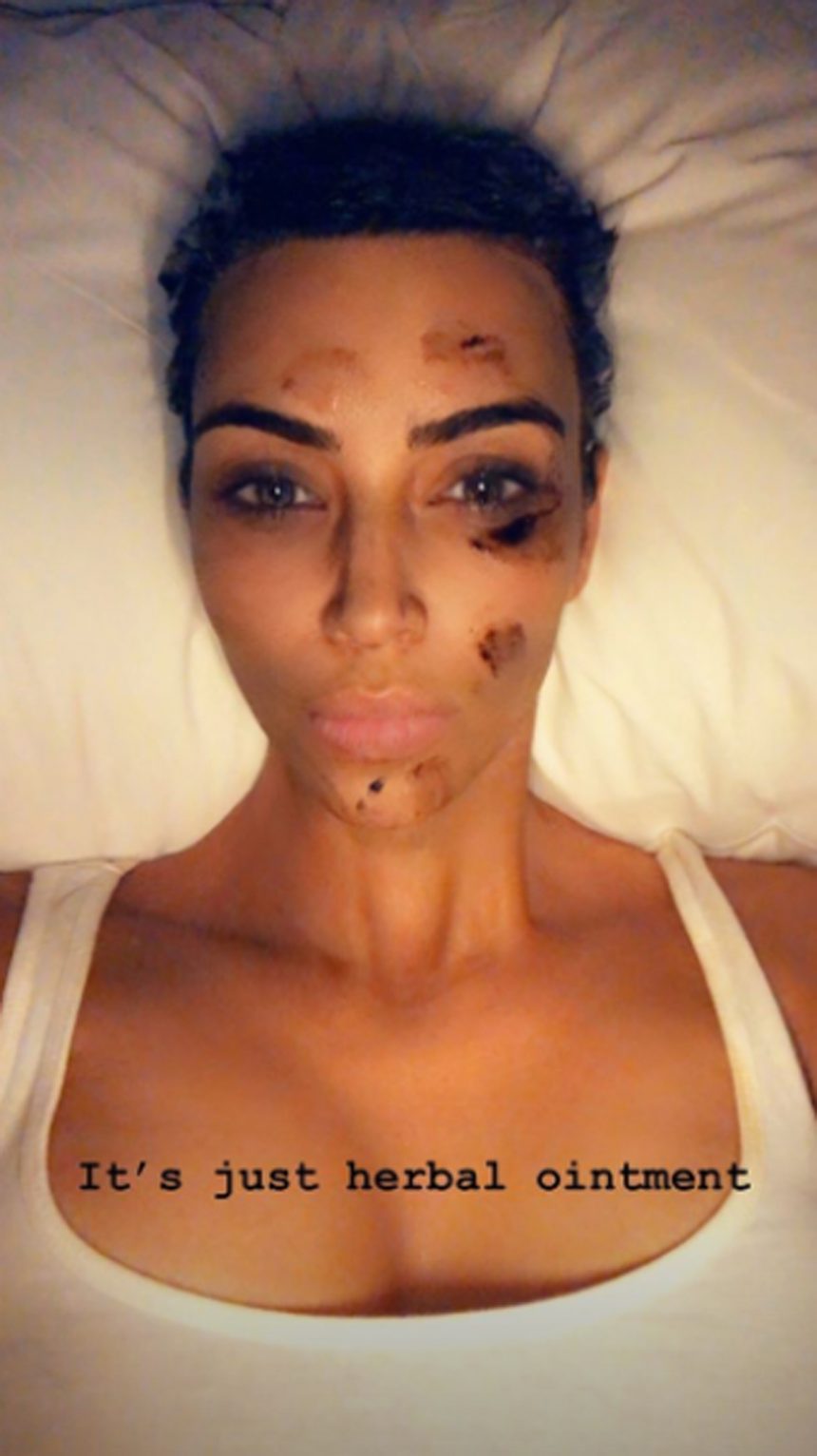 Kim Kardashian West is documenting her struggle with psoriasis.
As we reported, after a publication called her out for "bad skin," the KUWTK star clarified on social media that she had a flare-up of her chronic skin condition.
Related: Kim Kardashian Shows Off Alternate Victoria's Secret Halloween Costume!
On Monday on Instagram Story, the mother-of-three shared the (above) photo of her using "herbal ointment" to combat her condition. She also added:
"Psoriasis is the s**ts!"
Kanye West's wife also posted a snap of what appears to be light therapy, which she called her "new best friend." See it (below):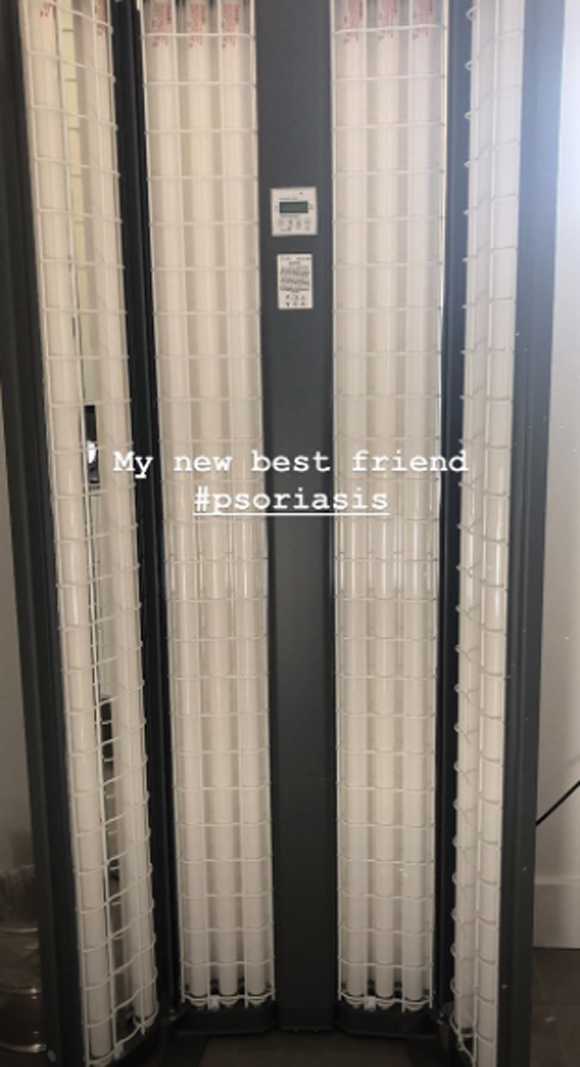 [Image via Kim Kardashian/Instagram.]
Feb 11, 2019 4:49pm PDT