'The Hills' Alum Jason Wahler Throws Shade At Ex Lauren Conrad Over Tense TBT With Spencer Pratt & Heidi Montag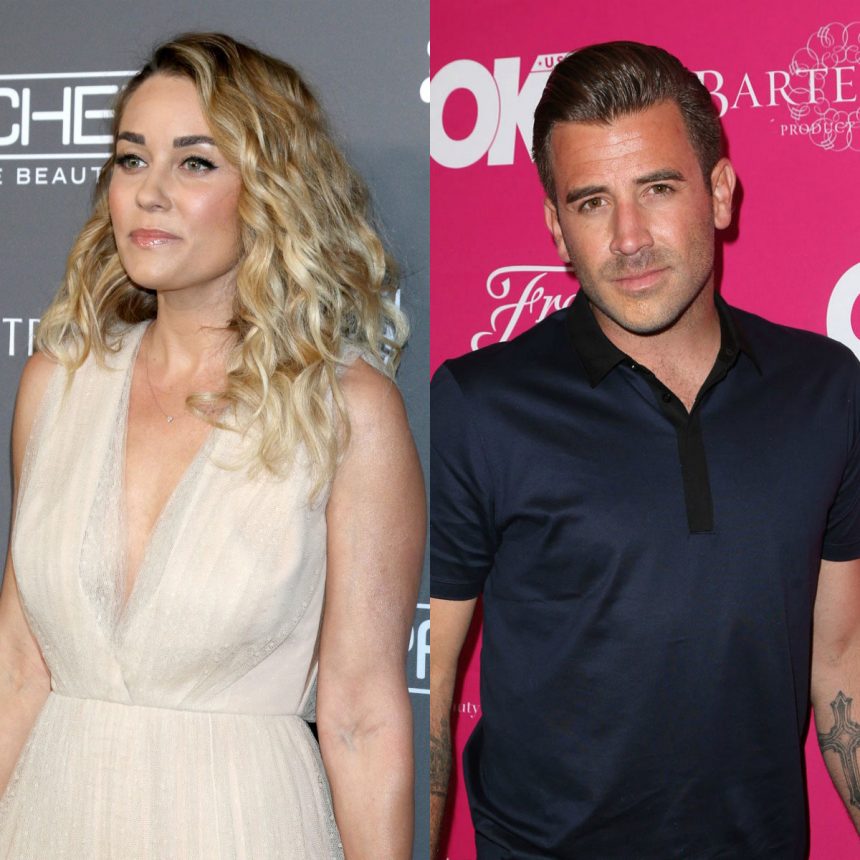 Jason Wahler still has feelings about how his ex Lauren Conrad handled herself on The Hills.
Thanks to a resurfaced clip of the former couple during the hit show's hayday, we were reminded of just how intense the drama used to be among the tight knit group of friends.
Related: 'The Hills' Leading Ladies Sit Down With 'Vogue' Ahead Of The Revival 
The MTV show's Instagram account shared a throwback clip of the L.A. Candy author and Wahler running into her rivals, Heidi Montag and Spencer Pratt, while eating out at a restaurant called Ketchup. 
Die-hard fans of the hit reality TV show can remember how much went down at the now-closed El Lay eatery, and this case is no different!
At the time, Montag and Pratt attempted to do something nice for their former close friends, and sent a round of drinks over to the pair. 
Meanwhile, over at Lauren's table, she and Jason seem absolutely mortified to be in the same room as the controversial couple. The 32-year-old Californian makes that clear when he tells Conrad:
"I just don't like them at all. I don't think anybody does. I can't, like, help it. I just wanna, like, stare."
The Laguna Beach alum attempts to dismiss any drama before it gets started, saying:
"If you're my friend, you'll just sit here and you'll talk to me and you'll behave."
Ironically enough, LC does not "behave" and when the waitress comes over, she immediately rejects the bottled water and Shirley Temple ordered for them. She simply declines with,
"We're actually fine, thank you."
The caption of the tense video clip simply reads, "that one night at ketchup 👀 #thehills."
WATCH the snub for yourself in the video (below):
YIKES. That was painfully awkward.
Let's not forget, Perezcious readers, that Heidi and Lauren were well into the depths of their feud when this exchange went down.
Even still, Montag is baffled by the rejection and calls the move, "rude."
In the comments section, Kaitlynn Carter, who is married to The Hills' Brody Jenner, chimed in with her two cents saying:
"Not much has changed."
And Wahler replied: "Ohh burn!!"
The reality TV star previously told Us Weekly in October 2011 that he and Conrad were on "good terms," but that was years ago and its unclear if that's still the case between them.
And interestingly enough, a fan pointed out in the comments section that Jason is now actually friends with Speidi. He responded with heart and praise hands emojis, so we guess all of that old beef is water under the bridge now. 
As we previously wrote, The Hills: New Beginnings reboot was announced at the 2018 MTV Video Music Awards, and it is set to air sometime in 2019. Along with Conrad, alums Kristin Cavallari and Lo Bosworth will not be returning to the cast. 
Old beefs truly do hie hard. We can't wait to see what else gets rehashed during the reboot!
Thoughts, y'all? Share 'em in the comments section (below)!
Related Posts
CLICK CLICK CLICK Next Article
Mar 14, 2019 10:23am PDT