Miranda Lambert's New Husband Is The Father Of A Three-MONTH Old Baby — Wait, WTF?!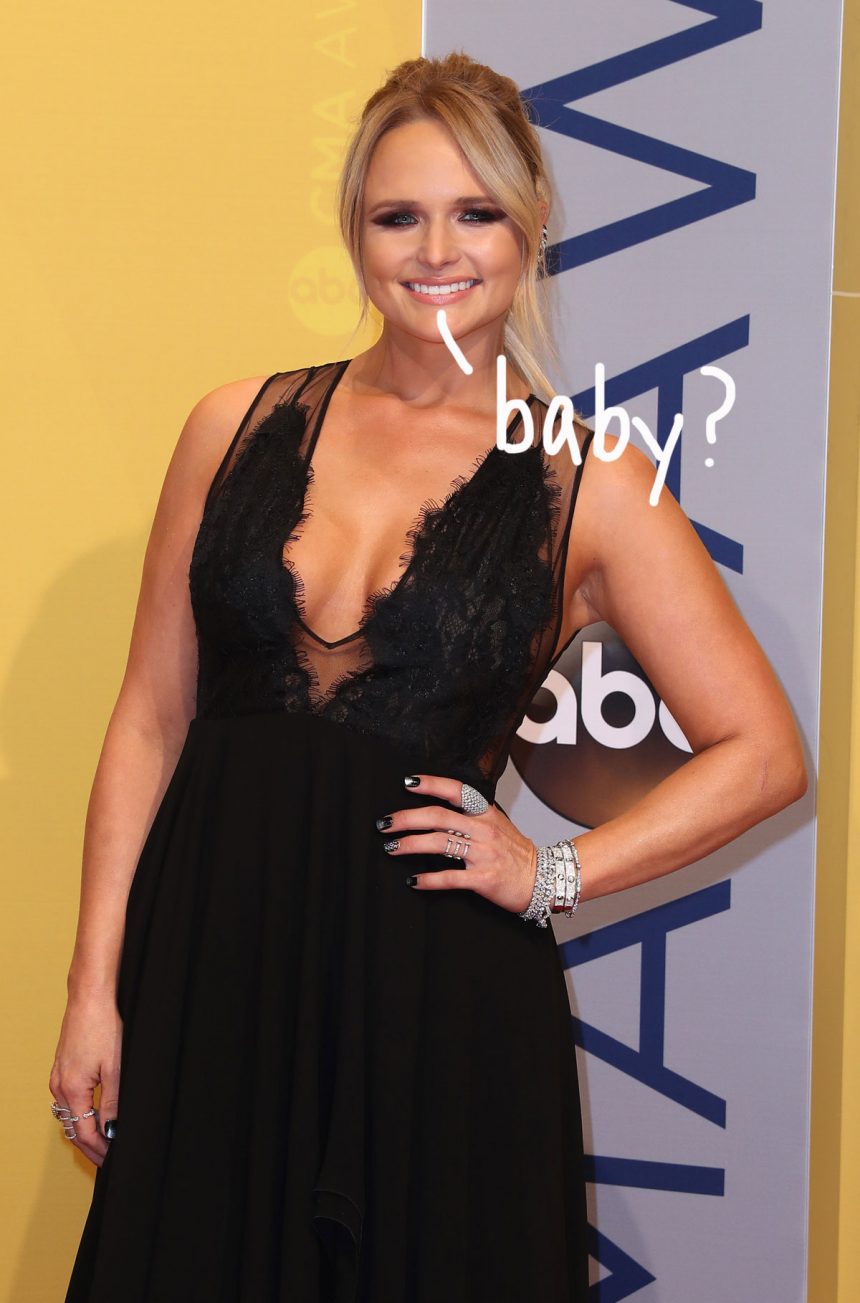 Is Miranda Lambert a new stepmom already?
As we reported, the country singer recently tied the knot with 27-year-old New York City police officer Brendan McLoughlin. The secret surprise wedding sent Miranda's fans into a tizzy, with many trying to find out everything there is to know about her new man.
While we still don't know anything about how these two met and made it down the aisle, what we do know is that Brendan is actually already a father of one!
Related: Miranda Lambert Secretly Marries Brendan McLoughlin — See The Pics!
A source confirmed to People that McLoughlin recently — like, really recently — welcomed a child from a previous relationship. The insider's claims are backed up by multiple comments online suggesting that the child was born in November 2018, making the little one 3-months-old by now.
How sweet! And… how soon!!!
As we mentioned, fans have been doing some digging of their own and a few are claiming that Brendan isn't exactly as sweet as he looks.
Ch-ch-check this tweet (below) where one Twitter user claims to have the real tea on McLoughlin:
Here's the tea folks!!!😂😂 @mirandalambert #theone 🙄🙄🤔🤔 pic.twitter.com/HmRdAzHxYo

— Michelle Ours (@michelle_ours) February 17, 2019
Whoa!
So Brendan allegedly had his newborn with a woman that he cheated on his last girlfriend with?! Yikes. Not exactly a good look!
While we love a good Twitter investigation…those are some pretty bold claims, so we're going to tread lightly here.
But if it is true, does this make you more skeptical of the Vice singer's new bae? Do YOU ship Miranda and Brendan together?
Sound OFF in the comments below!
[Image via Judy Eddy/WENN]
Feb 17, 2019 11:20am PDT