Naomi Campbell & Liam Payne Spotted At Hong Kong Event — But Would Not Pose Together!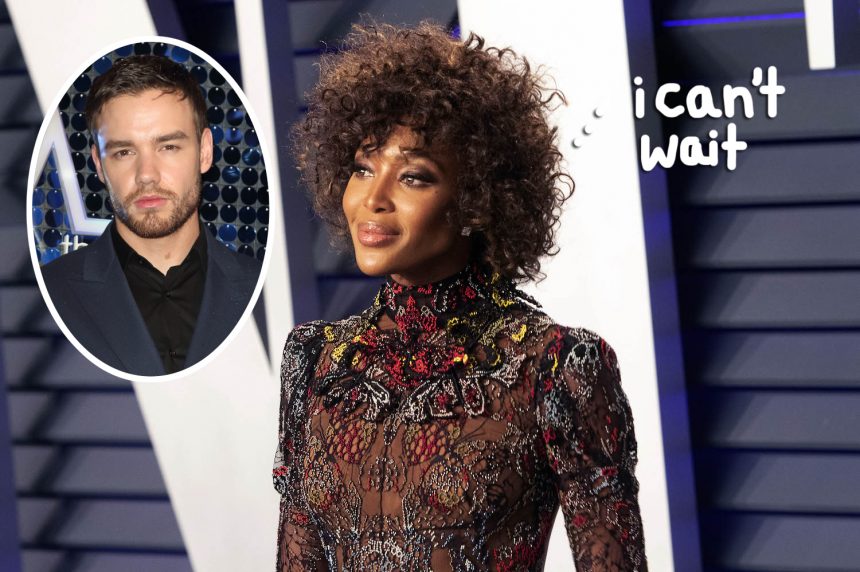 Are we having deja vu?
It's apparently becoming harder and harder for Naomi Campbell and Liam Payne to stay away from each other, but once the cameras come out… they completely separate!
Related: Liam Payne & Naomi Campbell Step Out For London Date Night
A source spotted the 48-year-old model and 25-year-old together at the Formula E Hong Kong E-Prix on Sunday morning.
The insider shared:
"Naomi and Liam were acting like love struck teenagers on their first foreign holiday when they were out of the public's gaze… Liam made sure he poured compliments on her as they spent time together at the event."
ICYMI, things have been very much on the down low for the entirety of this apparent romance, which first became known when the two were spotted getting flirty over Instagram in January.
The source continued:
"Then the formalities started, including pictures with the organizers and sponsors, they split off and would not be seen together."
Seems par for the course with Naomi and Liam, who are apparently having "mind blowing sex," according to other insiders. Juicy!
It's too bad they're not ready to go public quite yet!
Related: Getting Dumped Is The Story Of Liam Payne's Life
Just last week, the Brits made separate appearances as speakers at a WE Day event in London, but Miz Campbell completely dodged a question on the blue carpet about her rumored relationship, swiftly making an exit away from reporters. Watch her make her move HERE at the one-minute mark.
And to top it off, while appearing on The Jonathan Ross Show on Friday, the iconic model continued to play it coy about her love life.
The 58-year-old host asked:
"There's been a lot of headlines recently, Naomi, connecting you to Mr. Liam Payne, formally of One Direction. Any truth to these rumors?"
To which she replied:
"I never discuss my personal life."
It's unclear at this point if we'll ever actually get visual confirmation of the relationship…
But we certainly are waiting for it!
[Image via Regina Wagner/Future Image/WENN.]
Related Posts
CLICK CLICK CLICK Next Article
Mar 11, 2019 8:25am PDT