The cast and coaches of Netflix's Cheer are truly national treasures!
The six-part docuseries followed the Navarro College cheerleading team as they prepped for what would become their 14th national championship title — and all the while, giving the sport a platform like never before.
Related: This Bachelor Couple Got Their Happy Ending!
This series might've singlehandedly accomplished what ESPN couldn't for years when cheerleading used to be a casual fixture during broadcasts. So, what have they been up to since winning big at Daytona in 2019 and skyrocketing to fame? Let's find out!
Monica Aldama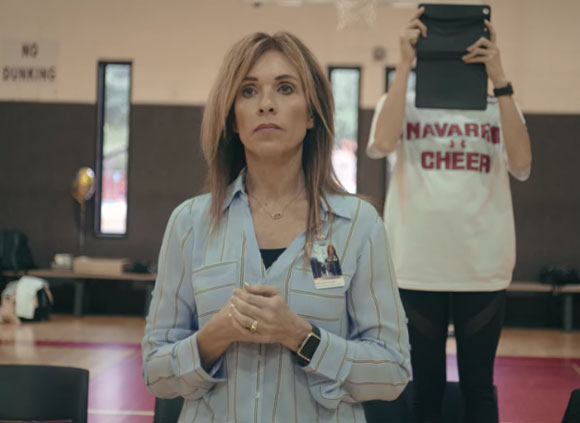 Monica Aldama is the mastermind and fearless leader of Navarro College's cheerleading team. The head coach led her rotating squad of athletes to victory at the National Cheerleaders Association (NCA) championship 14 times since taking over in 2002. After winning big at Daytona and taking Netflix by storm, Monica joined her star athletes for a whirlwind press tour that included performing for the likes of Ellen DeGeneres and hanging out with Oprah Winfrey on her 2020 Vision Tour.
Aldama told CNN about the mixed reactions to her no-nonsense coaching style which was featured heavily on the show:
"It's very strange, because I've had so many people view me in different ways after watching this show. Some people love me, some people don't."
But like her or not, the woman definitely knows a thing or two about what it takes to win big!
Jeremiah "Jerry" Harris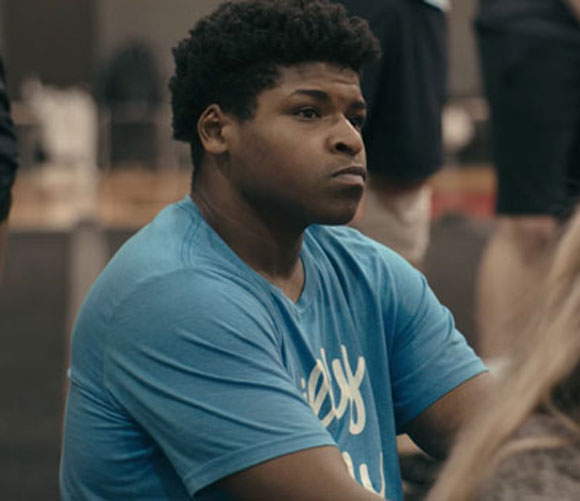 While the entire cast stole our hearts, Jeremiah "Jerry" Harris definitely stood out as one of the docuseries' most beloved figures! It was hard not to be moved by the story of his upbringing, his infectious positivity and top-notch "mat talk," and his determination to make mat and compete at Daytona. When Cheer ended, Jerry received a scholarship offer to his dream school, the University of Louisville!
https://www.instagram.com/p/B17NyaqgWD9/
But it wasn't long before he found his way back to Navarro! He told Esquire of the transition:
"I actually went last semester [to Louisville] but was missing Navarro so much so I reached out to Monica and asked if there were any openings for me and she said yes, so I decided to seize the opportunity to make myself happy and do what I wanted to do. So, I decided to come back."
Jerry also completed his final year of eligibility at Navarro. And thanks to the widespread popularity of the show, he was hand-picked by Ellen DeGeneres to represent her show on the press line at the Oscars. Epic!! 
https://www.instagram.com/p/B8Z0CYwgyk9/
The jovial athlete truly never misses an opportunity to bring a smile to someone's face, judging by all of the encouraging posts on his account. We can't wait to see what's next for him and everyone needs a Jerry in their life if you ask us!
Morgan Simianer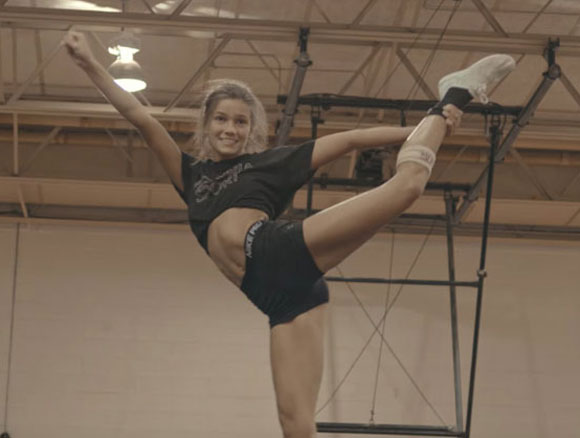 Morgan Simianer's loyalty and fearlessness captured a lot of hearts during the show, even before viewers were told about her extremely challenging childhood growing up in Osage, Wyoming with her grandparents. Morgan was determined to make mat during her second year on the team, despite not being technically up to par with her other peers. A teammate's unexpected injury created the perfect opportunity for Morgan to perform as top girl at competition and help secure her team's victory. 
In the final episode, Morgan revealed her plans to return to Navarro for a third year, despite finishing her requirements at the two-year junior college, and expressed a desire for more of Coach Aldama's iconic tutelage. She also saw a jump in popularity after the show and now boasts over a million followers on Instagram! Get it, girl! It's unclear what her long term goals are but it appear she's landed some fun, sponsored influencer deals like this one with Booty Bag!
La'Darius Marshall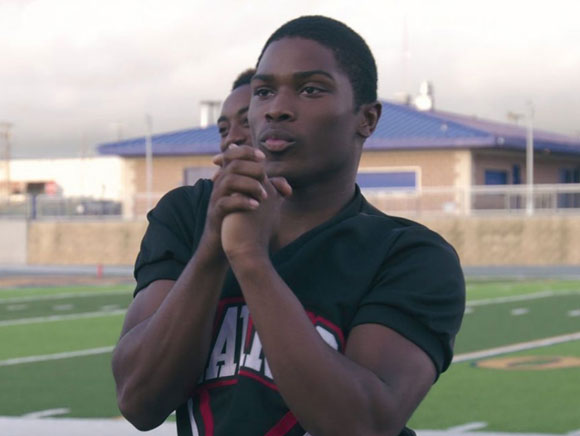 La'Darius Marshall was one of Navarro's most talented and fierce performers whose attitude often got in his own way.  When Cheer ended, viewers saw La'Darius start coaching young cheerleaders at a gym in Valparaiso, Florida but he was still unsure about his next move. A career as a choreographer or personal trainer was on the table, as well as the military. But he too returned to Navarro for another chance at a title! Based on NCA regulations, the 2020 season was set to be his last with the junior college; it was unfortunately cut short as the annual competition in Daytona was cancelled due to the coronavirus pandemic.
In an interview with The Cut, La'Darius said he is now considering going into radiology, studying kinesiology, or pursuing a career in acting! On acting, specifically, he noted:
"That's something I have a big passion for that I've never gotten to do… I just want to do something fun."
We can't wait to see him shine on whatever project comes next. Netflix, this is a prime opportunity to do your thing and cast him!!
Mackenzie "Sherbs" Sherburn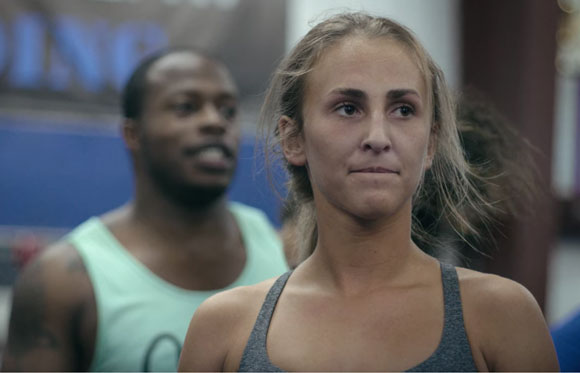 Although Mackenzie "Sherbs" Sherburn didn't get anywhere near the same level of exposure the show gave her coach and other teammates, fans know just how important she was to the squad. Our hearts collectively broke when she got injured during practice, just weeks before the competition. Sherbs dislocated her elbow and was thus ruled ineligible to compete at Daytona. Although teammates Morgan Simianer and Allie Ross stepped up to fill her spots, the incident rattled the team at its core and forced them all to tighten up on team safety measures.
After earning her Associate's Degree and graduating from Navarro, Sherburn went on to enroll at Texas Tech University and currently cheers on their school's team. It's great to see her still happy, healthy, doing what she loves!
Allie Ross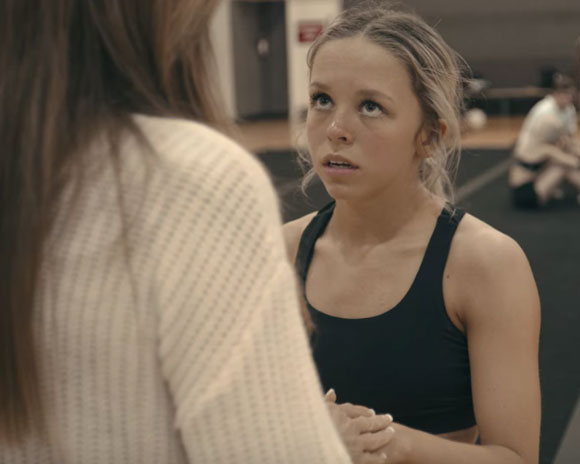 Allie Ross was a soft-spoken but integral part of her team's success, remaining solid through constant adjustments in the routine and stepping up to fill key spots when Sherbs went down with an injury. Viewers may also recall her struggling through conflict with her stunting partner La'Darius, which often resulted in her tears and her nearly walking away from it all at one point.
It looks like Allie was also able to parlay her fame from the docuseries into an endorsement deal with the popular subscription-based company, FabFitFun. She also told the Charlotte Observer of her plans to continue cheering after Navarro, expressing an interest in applying to Texas Tech and reuniting with her pal Sherbs! Ross also mentioned going into personal finance or becoming a realtor at some point. 
Lexi Brumback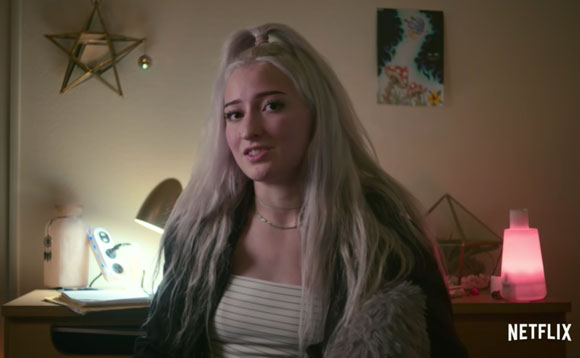 Although Lexi Brumback was among the most impressive gymnasts on her team, there was a bit of uncertainty about her future when the docuseries ended. It was revealed she had been arrested after police found illegal substances (reportedly, weed) in a car she had been traveling in with friends. The incident forced Monica to enforce their zero-tolerance drug policy and kick Lexi off the team. She attended a different college for a short time but it never quite felt like home. After talking things over with Monica, Lexi got a second chance to come back and cheer at Navarro! The talented tumbler celebrated her return with an iconic shot with her teammates:
Brumback admitted she wasn't a fan of how she was portrayed at times on the show, telling Entertainment Tonight on the team press tour that she wasn't as big of a party girl as the doc made her out to be! These days, she remains focused on cheering, finishing up school, and documenting her travels with her boyfriend on social media!
Gabi Butler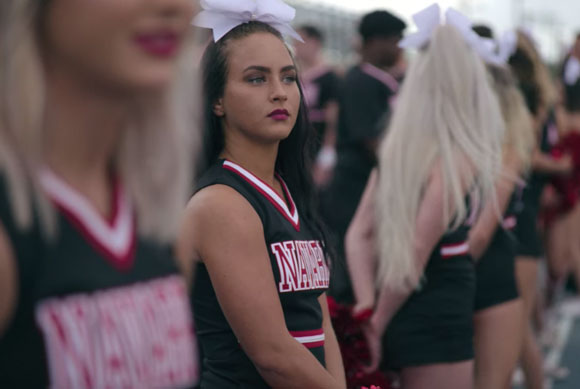 None other than the Gabi Butler laced up in black and red during Cheer season 1. Gabi is a celebrity in the cheer world in her own right, having amassed a huge YouTube following for her impressive flexibility and all-around skill set since she was 14 years old. Although, the pressure of her reputation often got the talented yet humble athlete down at times! At the end of the doc, we see Gabi debate going back to Navarro before ultimately deciding to stay in Boca Raton, Florida to spend more time with her family after years of performing away from home. 
However, with the support of her parents, Gabi reportedly made plans to continue her lucrative cheer camps and tour different cities across the country. We also learned from her Instagram that after the show, Gabi cheered for Top Gun All Stars, an elite club team in Miami, Florida and continued her work as an influencer. Butler also confirmed her return to Navarro for one last season before the coronavirus pandemic shut down this year's competition. 
NCA Nationals 2020 Postponed
Unfortunately, due to the coronavirus outbreak, the 2020 NCA cheerleading competition was postponed. It sucks that we'll never know if Monica's latest routine would've secured another title, but the silver lining is this talented group of athletes are technically still champions until teams are allowed to compete again! Relive the magic of their final winning routine (below):
The Global Impact Of 'Cheer'
As we mentioned, people became head over heels for this show! It received noteworthy praise from celebs like Gabrielle Union who cemented herself as fictional cheer royalty in the cult classic film Bring It On.
Bring It On. But I'm biased ????????‍♀️ Also "But I'm A Cheerleader" was everything. And #Cheer on Netflix is my latest cheerleading obsession https://t.co/A28cEDKfBO

— Gabrielle Union (@itsgabrielleu) January 15, 2020
Reese Witherspoon gushed over Coach Monica's stellar coaching skills on Twitter:
When Coach Monica said she had a lot of career choices but all she wanted to do was coach these @NavarroCollege Cheerleaders, I started to think about all the female coaches who we never see in movies or TV that are changing kids lives. And I cried again ! ????#CheerNetflix

— Reese Witherspoon (@ReeseW) January 21, 2020
Not to mention, Cheer even got the Saturday Night Live treatment with a hilarious skit dedicated to the show:
Have U checked out the series yet?? Surprised by anything you learned on our list? Drop your reactions in the comments section (below)!
[Image via Navarro College Cheer/Instagram]
Related Posts
CLICK HERE TO COMMENT
May 11, 2020 14:00pm PDT