Rihanna Sues Her Father For Trying To Profit Off Her Good Name!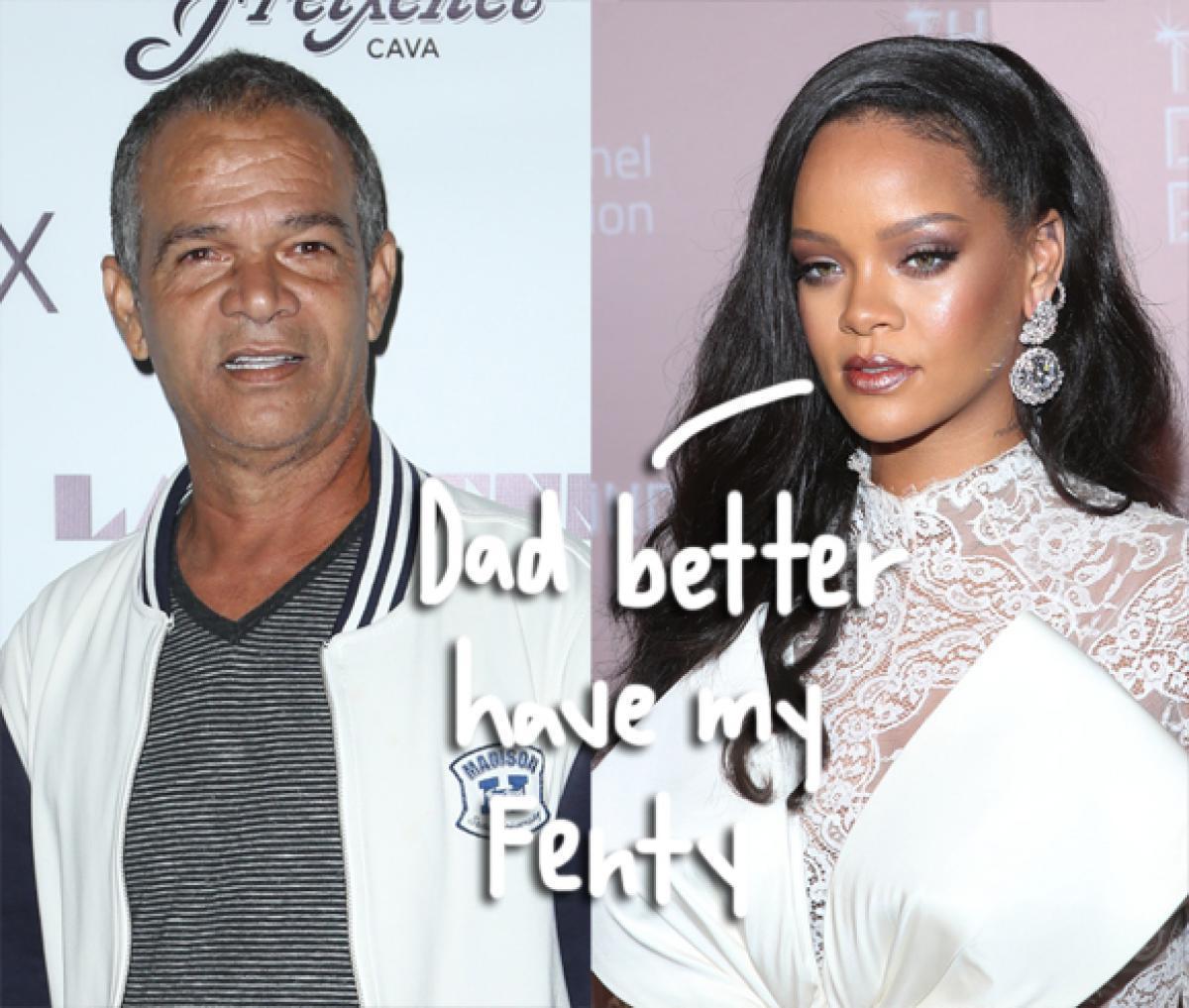 There's only one Fenty you want to work with in the entertainment industry, and Rihanna is making sure her father doesn't scam anyone else into thinking it's him. 
The Bitch Better Have My Money singer (real name Robyn Rihanna Fenty) just filed a lawsuit against Ronald Fenty and a company called Fenty Entertainment, claiming her poppa is exploiting her name to drum up crooked business.
RiRi's suit, obtained by The Blast, alleges that her dad and his associate Moses Perkins created the talent company in 2017 and have been posing as her agents to solicit millions of dollars in bookings — including trying to book her for a $15 million tour in Latin America and two $400,000 concerts at the Staples Center in Los Angeles and T-Mobile Arena in Las Vegas.
Related: Rihanna Pays Tribute To Fan Who Passed Away From Cancer
The 30-year-old singer claims to have nothing to do with these or any bookings by Fenty Entertainment, maintaining that her father "does not have, and never has had, authority to act on Rihanna's behalf."
She also alleges that Ronald claims to have ran the business offers by Roc Nation, Rih's actual label, but the songstress insists that nobody from Roc Nation was ever made aware of what her father was doing.
Rihanna goes on to allege that he also unsuccessfully tried to trademark the phrase "Fenty" for a line of boutique hotels in 2018 — a silly effort, given that she had already trademarked "Fenty" to use in a number of business ventures, like her popular Fenty Beauty line.
Video: Donald Glover & Riri Star In Leaked 'Guava Island' Trailer!
Though she's allegedly sent her father and his business partner multiple cease and desist letters, Rihanna claims they've ignored her and are continuing to profit off of Fenty Entertainment. 
Now, Ri says she's forced to file a lawsuit and wants a judge to place an injunction on Ronald using the name Fenty — not to mention, unspecified damages.
The R&B star has opened up about her tumultuous relationship with her father in the past, claiming that she witnessed Ronald abusing her mom when she was a little girl. It's safe to say she won't let him get away with abusing the Fenty name.
[Image via Derrick Salters/WENN.]
Jan 15, 2019 2:03pm PDT