Supermodel Berite Labelle is on her way to becoming one of the biggest names in Hollywood movies, and she credits her ongoing success to learning from her father.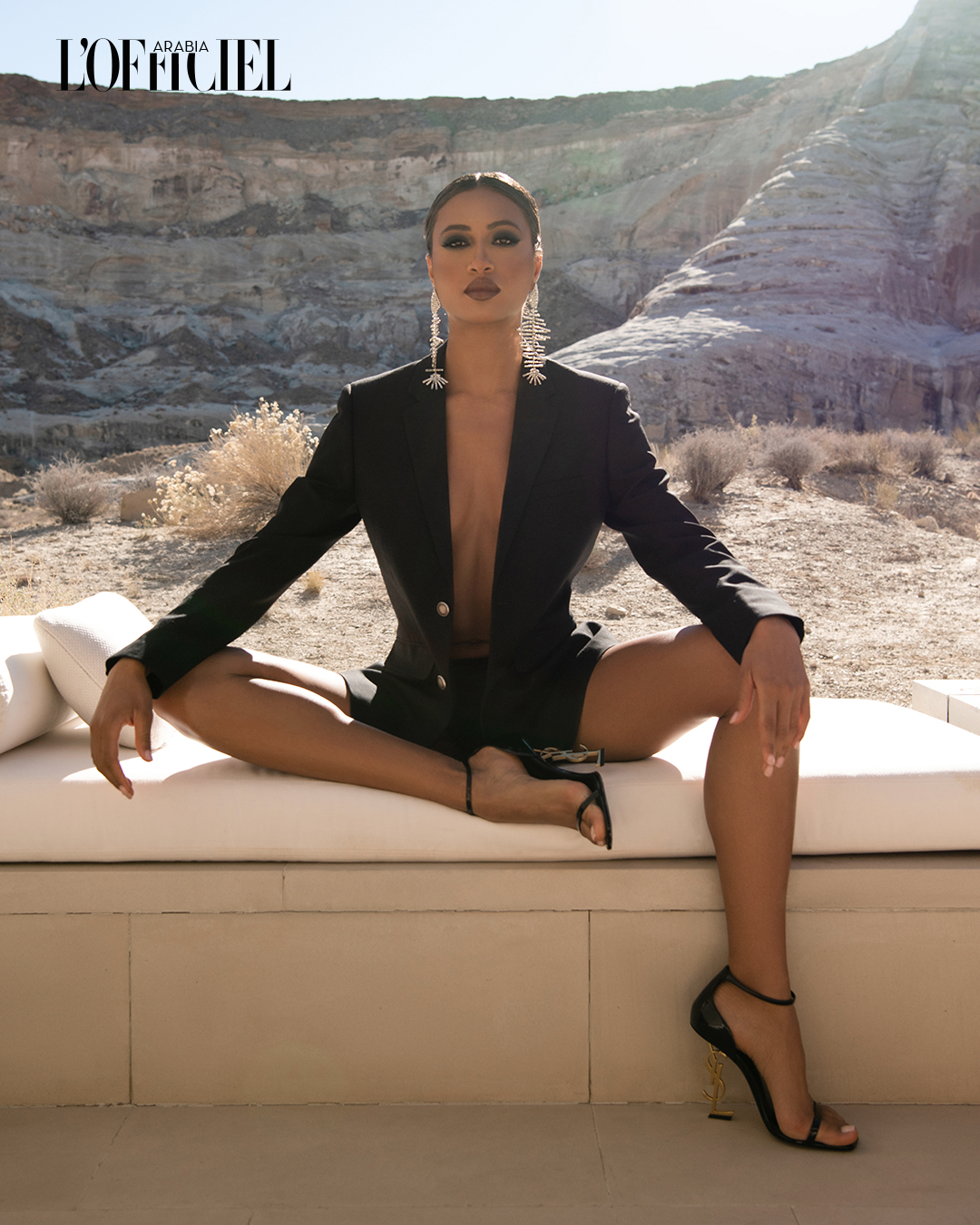 The stunning model, who speaks six languages, has already concurred the fashion and modeling world, this year alone she has modeled for over twenty Italian and British luxury brands and has set her sights on Hollywood. At this point, she has appeared in several short films including Time Is Eternal. The short has won the Berlin Fashion Film Festival, honored with 10 category nominations at LA Jolla International Film Festival and recognized with various awards in Croatia and in UK 2022 Film Fashion Festival, winner for the best fashion film.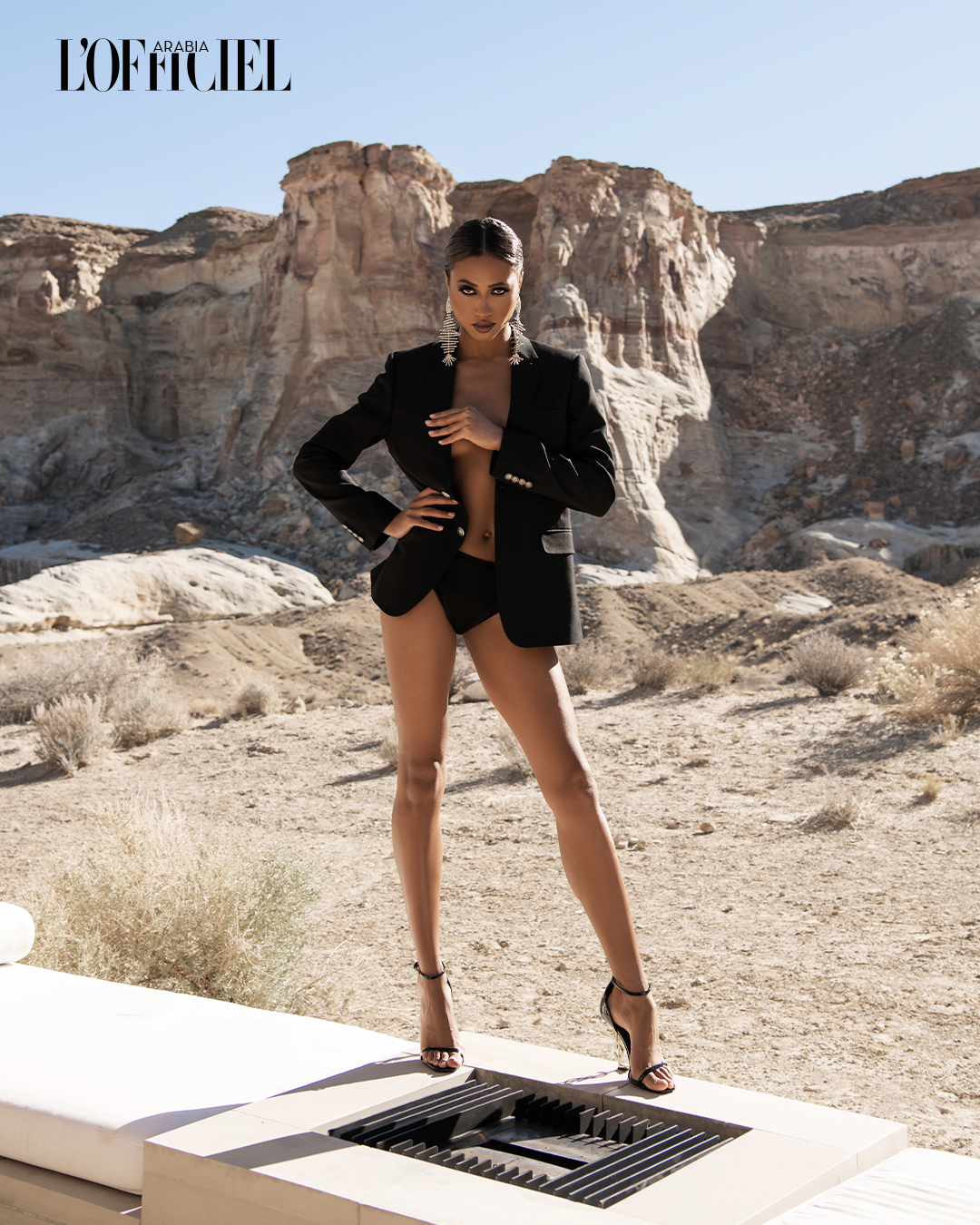 "Time is Eternal" will screen at the New York City International Fashion Film Festival (NYCIFFF) during Fashion Week September 7 th 2023, and Berite Labelle is already in a cast for a feature film shooting in Romania in 2023. Recently, Berite sat down with Officiel Magazine opening up about her family and goals of becoming an A-list actress:
"I decided to be a model at the age of 3. My mother asked me what I wanted to do, and I told her
that I wanted to become a model and then a doctor."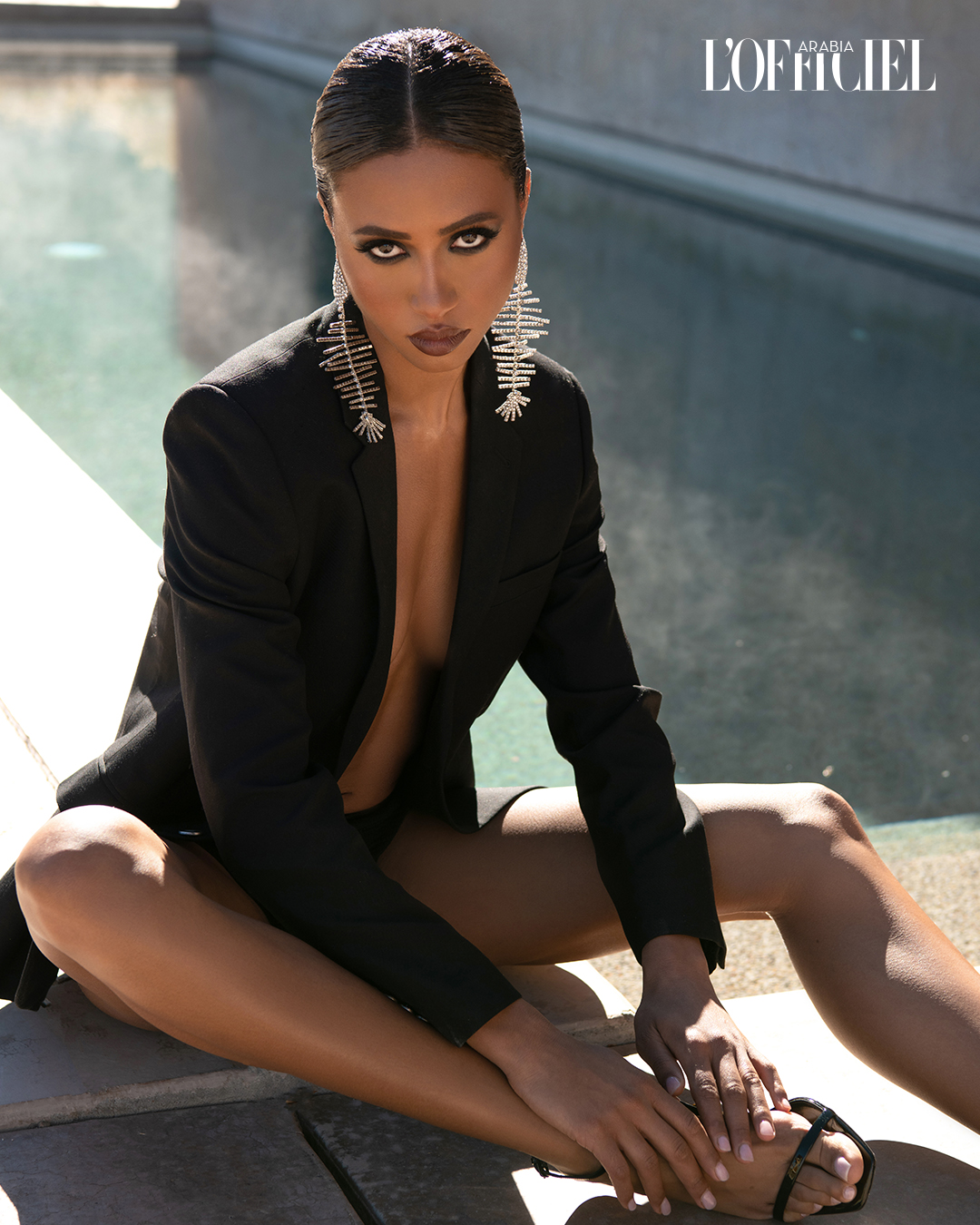 When asked about who inspired her the most in life —  the answer was simple …her father:
"My father is the one who inspired me the most. He was born in a village without electricity and walked hours to go to school every morning. He was a great student and got a doctorate in economics in Moscow with a scholarship while he was also working at the University before he became a diplomat. He spoke 7 languages and was the kindest person I ever met in my life."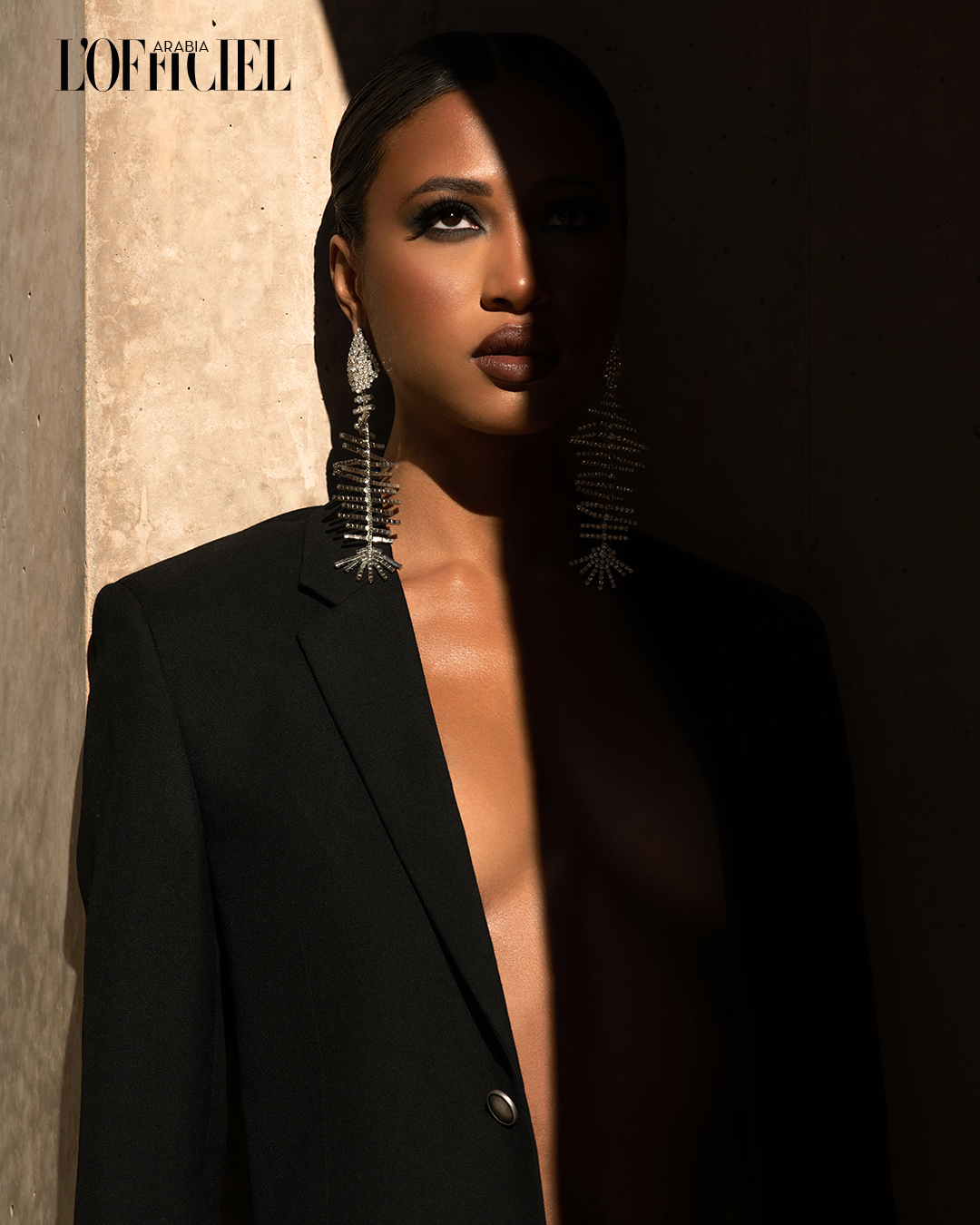 It wasn't an easy road for the supermodel to break into the Hollywood scene, it took many years of training. As for the most recent films, she says:
"They are the fruit of my last 5 years training in acting on camera and stage. I also graduated in 2022 from New York Film Academy, Los Angeles Campus with an Associate Fine Arts degree."
Hollywood producers are clamoring for meetings with Labelle, especially because of her ability to speak several languages:
"My Arabic is very poor but I am dedicated to improving my Arabic because I love this rich language. I learned it in Maroco, Laâyoune at the age of 10 to 12 years old."
So, what's next for Miss Labelle? She isn't letting a busy Hollywood film career slow down several other businesses. She is set to debut a new perfume line in 2024!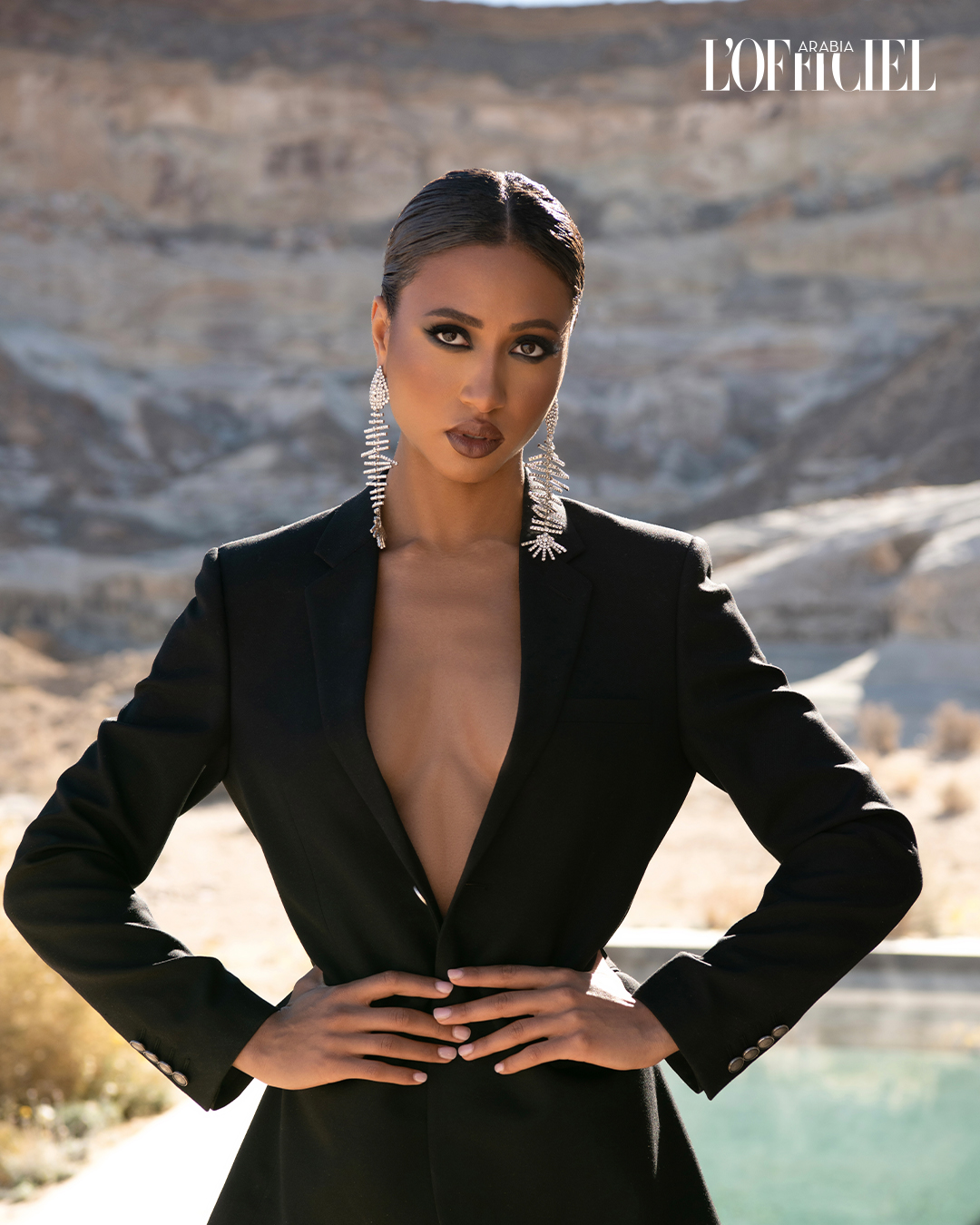 PHOTOGRAPHER: TINA SOKOLOVSKAYA MAKEUP: INNA KENS  OUTFIT & EARRINGS & HEELS : YVES SAINT LAURENT  LOCATION: AMAN RESORT AMANGIRI UTAH 
[Image via TINA SOKOLOVSKAYA.]
Related Posts
CLICK HERE TO COMMENT
Aug 28, 2023 15:25pm PDT