Terrence Howard Reportedly Had 'A Complete Meltdown' On The 'Empire' Set After Jussie Smollett's Arrest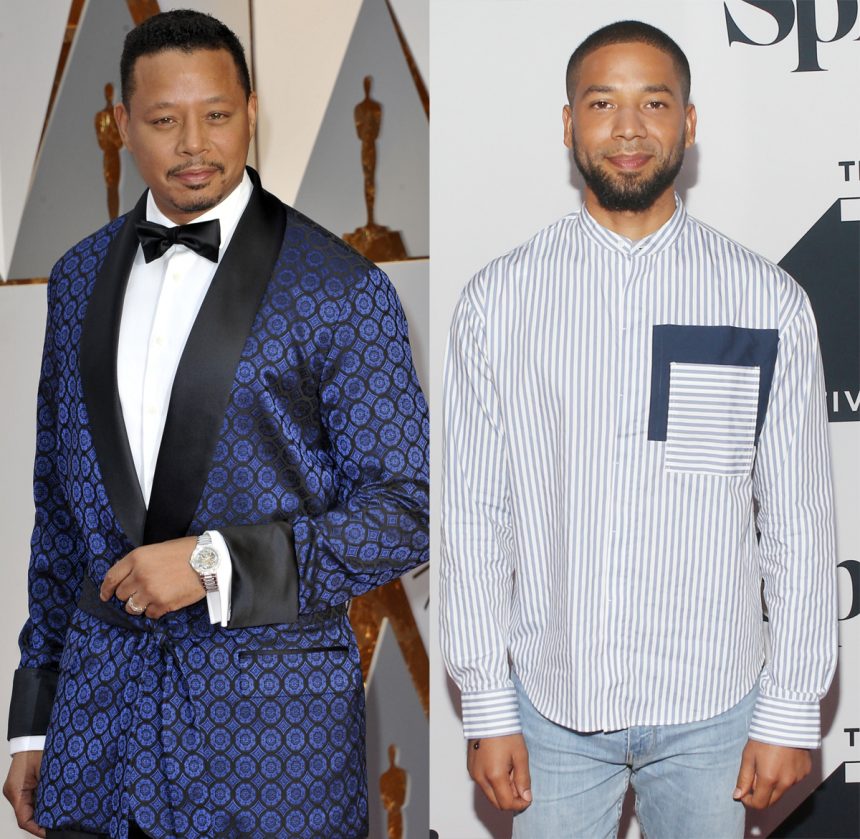 Terrence Howard may be very publicly supportive of fellow Empire star Jussie Smollett as of this weekend… but things apparently weren't always this way!
The actor reportedly had "a complete meltdown" after Smollett was first arrested late last week for allegedly staging his attack on the streets of Chicago.
Related: New Source Says Smollett Did NOT Pay Brothers For Attack
According to TMZ, Thursday was "a complete disaster" on set after Jussie turned himself into the cops that morning, and Howard was so upset about it that "he refused to come out of his trailer for most of the day." Whoa!
Sources reveal that tensions boiled over between the two earlier in the week, too, with Howard confronting his co-star and screaming at him to "come clean" about his role in the alleged attack.
Then, when Jussie addressed the cast and crew the evening before his arrest, Terrence reportedly skipped out on the meeting. Not a good sign!
To be fair to the 49-year-old, though, sources report that "many others" on the cast and crew also felt Jussie was lying about the attack, and the feeling on set wasn't as warm for Smollett as you might have thought.
Related: Is THIS Where Jussie Reportedly Got The Idea To Stage His Attack?
Regardless, Terrence did post that video on Saturday in support of Jussie… so either Howard has had a change of heart, or he just wanted to put a positive public face on the whole thing.
Either way… behind the scenes, things aren't well on the set of Empire right now.
Yikes!!!
[Image via WENN.]
Feb 25, 2019 10:48am PDT