21 Savage's Attorney Denies Glock Possession Before Rapper's ICE Arrest!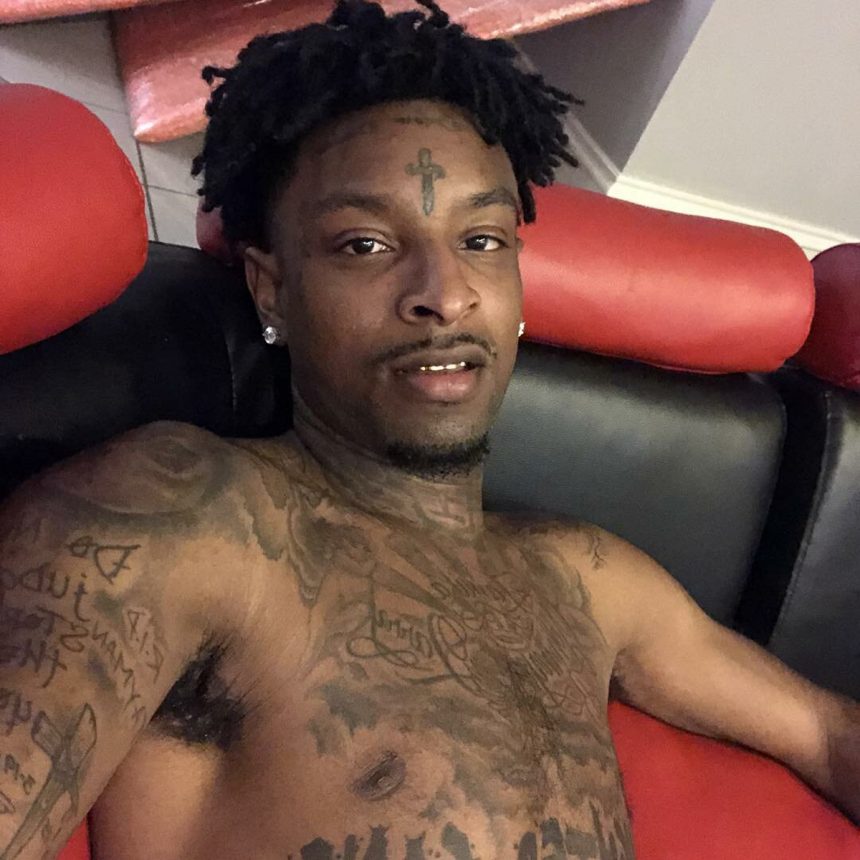 21 Savage's legal team denies the rapper had a Glock, which reports say lead to his arrest on Super Bowl Sunday.
As we reported, the musician — who was reportedly born on the island of Dominica, a British colony — was arrested by Immigration and Customs Enforcement officials for allegedly overstaying his visa, and is reportedly being prepared for "possible removal from the U.S."
Related: Bebe Rexha Defends Demi Lovato Amid 21 Savage Meme Drama!
According to three police reports obtained by TMZ, on the day he was hauled into custody, the 26-year-old was allegedly in a red Dodge Challenger that drove across a sidewalk in an attempt to get onto another street.
When he was pulled over, ATF agents reportedly told him to throw his keys out the window. When he did, he allegedly also threw out a bottle containing an unknown substance, which was taken into evidence.
When he got out of the vehicle, he was immediately handcuffed, and reportedly taken away by ATF.
According to the evidence inventory section of the police report, a fully loaded Glock was allegedly found in the glove box of the Dodge he was driving.
On Thursday, 21's attorney, Brian Steel, said both the Glock and the Dodge are not his, though he would not specify who they belonged to.
Additionally, the artist's fellow lawyer, Alex Spiro, slammed reports that ATF was the arresting agency, explaining:
"ICE has confirmed he was targeted for immigration enforcement and nothing more. He was never arrested by the police, and some other individual's firearm and vehicle is not our concern here."
Per the police reports, three cars were allegedly involved in the arrest, including one driven by rapper Young Nudy, and another by Kalil Smith, who allegedly drove with an M4 rifle in the floorboard with the muzzle pointed in the direction of the officer.
21 remains in the custody of ICE.
[Image via 21 Savage/Instagram.]
Feb 7, 2019 7:24pm PDT