Bebe Rexha Defends Demi Lovato Amid 21 Savage Meme Drama!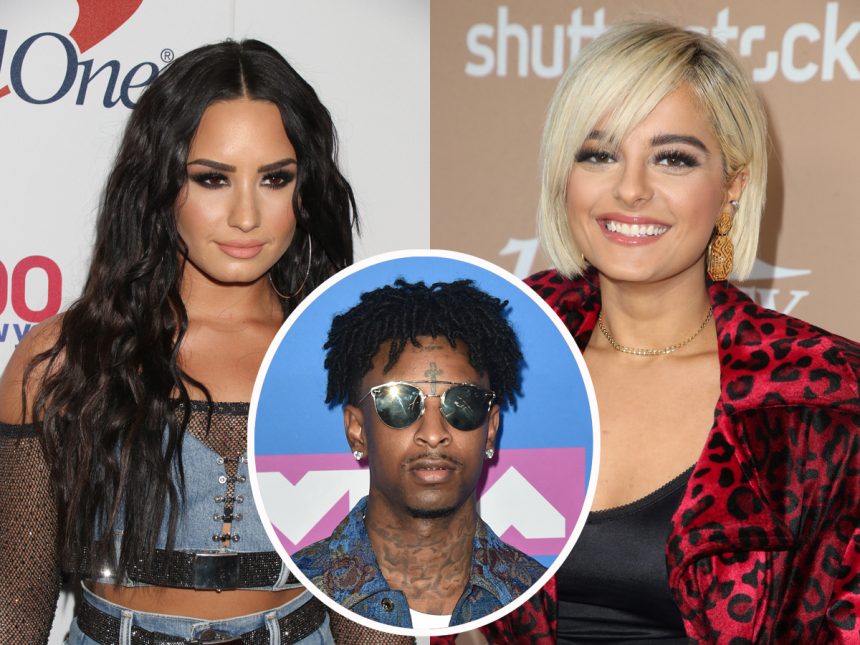 Bebe Rexha is supporting Demi Lovato, who recently deleted her Twitter.
As we reported, the Sorry Not Sorry singer received a flood of criticism — including comments about her alleged drug use — after she wrote a tweet saying, "So far 21 Savage memes have been my favorite part of the Super Bowl."
Related: Bebe Rexha Receives Multiple Grammy Dress Offers!
On Sunday, the rapper — who was reportedly born on the island of Dominica, a British colony — was arrested by Immigration and Customs Enforcement officials for allegedly overstaying his visa, and is reportedly being prepared for "possible removal from the U.S."
On Monday, Rexha came to Lovato's defense, and SLAMMED critics for "attacking someone that is 6 months sober." She wrote:
To all the people who who talked shit to Demi you're FUCKIN DISGUSTING. Attacking someone that is 6 months sober about her personal issues with drugs and mental health over a tweet is LOW.

— Bebe Rexha (@BebeRexha) February 4, 2019
Wanna talk shit tweet me. Motherfuckers.

— Bebe Rexha (@BebeRexha) February 4, 2019
Last month, after Rexha claimed designers refused to dress her for the Grammys because she's "too big," Lovato supported her by writing on Instagram:
"F**king preach!!! Love this and you for speaking your mind and using your voice!!!"
On Monday, Lovato wrote on Insta Story that she "wasn't making fun on anything having to do with deportation," she "was laughing at who the f**k knew 21 was British."
[Image via FayesVision/Macguyver/WENN.]
Feb 4, 2019 3:29pm PDT