Disney's Live-Action 'Aladdin' Releases First FULL Trailer!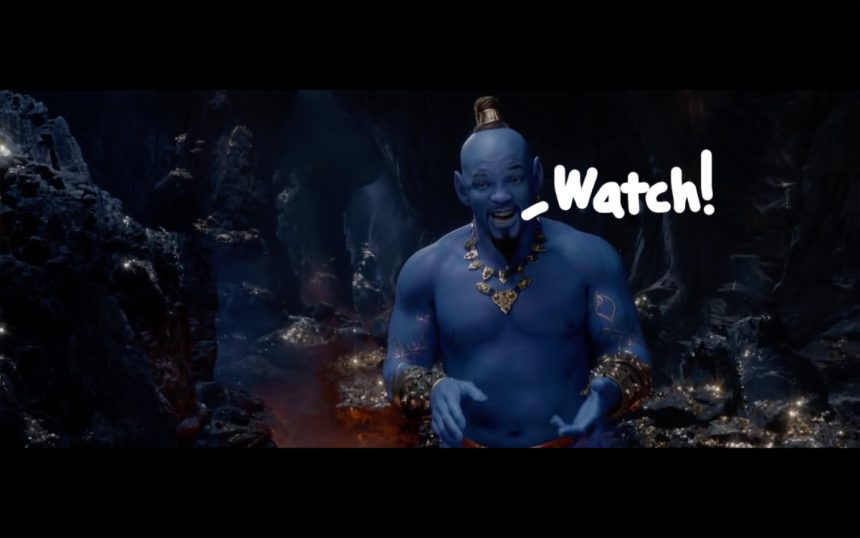 The first full trailer for Aladdin is here!
After teasing a special look in February, Disney dropped the first full trailer for the live-action adaptation of the 1992 animated film Tuesday on Good Morning America!
Related: Will Smith Shares First 'Family' Photo Of The Cast Of 'Aladdin'!
As seen here:
The collection of scenes (above) features a blue/non-blue genie, more of sexy Jafar, and a snippet of A WHOLE NEW WORLD which sounds magical!!
The 2019 film is directed by Guy Richie, and stars Mena Massoud (Aladdin), Naomi Scott (Princess Jasmine), Marwan Kenzari (Jafar), Nasim Pedrad (Mara), Will Smith (Genie), and Billy Magnussen as (Prince Anders).
Sadly, the film is not without controversy.
When Magnussen joined the cast for a role specifically created for the remake, Twitter users BLASTED the decision, especially because the film takes place in the Middle East and because Billy is white.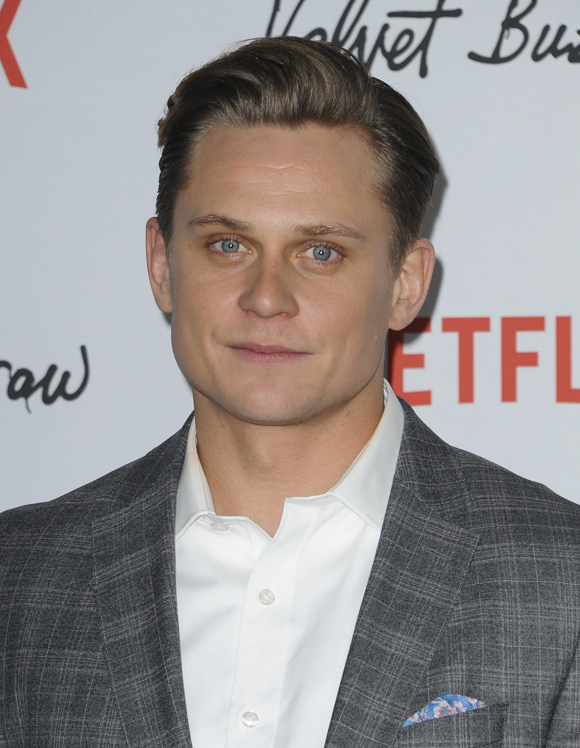 Internet users wrote:
"I am so confused to why they add a new white character to a complete story that is set in the Middle East?"

"So millions of people have seen the Aladdin cartoon.They couldn't trust the live action to work enough without creating this?!"

"they did not just rewrite Aladdin?? Just to add a white person into it?? Right in front of my salad??"

"Why did they add a white prince to #Aladdin? This is going to be a disaster"

"THERE. WAS. NO. REASON. TO. ADD. A. WHITE. PERSON. IN. ALADDIN. IN. THE. 1ST. PLACE. ESPECIALLY. SINCE. IT. IS. IN. A. NON-WHITE. COUNTRY."

"This new character for #aladdin makes me sad to be white, the Aladdin world has no white people sorry but we don't need to be in everything"

"Disney can make a frame by frame remake of Beauty and the Beast, but Aladdin needs to be altered?! The animated film was perfect wtf!"

"That's it. I'm not watching #Aladdin . This is ridiculous"
Additionally, after the special look dropped, fans weren't expecting Smith's blue Genie character to look the way it did!
They wrote:
"This looks like a blue version of Shrek. #Aladdin"

"Will Smith genie is what appears in my room when I have sleep paralysis"

"This y'all genie?"

"genie been working out lats 7 days a week in that lamp"

"Just saw the #Aladdin preview. Totally sold up until I saw the genie."

"I, for one, think Will Smith playing the Genie in Aladdin is a disgrace to blue people everywhere"
The film is scheduled to be released in the United States on May 24, 2019.
[Image via Disney/YouTube.]
Related Posts
CLICK CLICK CLICK Next Article
Mar 12, 2019 6:15am PDT