Amy Schumer Hilariously Channels Lady GaGa In Netflix Publicity Stunt!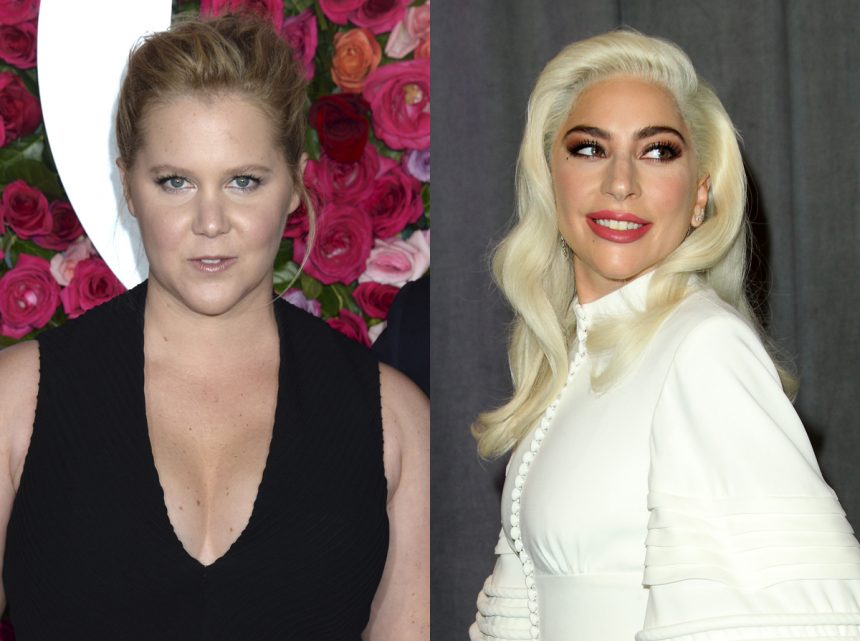 There can be a hundred billboards on the street, and 99 don't believe in you, but Amy Schumer's does…
This week, several Angelenos spotted an advertisement on Sunset Boulevard for the funny lady's March 19 Netflix special — Amy Schumer Growing — that looked a bit… familiar!
Related: Amy 'Thought It Might Be Fun' For Everyone To See Her Pregnancy Sickness…
That's because the banner hilariously spoofed a placard promoting Lady GaGa's A Star Is Born character!
While the musician's neon-colored sign read, "ALLY," the comedienne's hysterically read, "AMY."
See (below):
[Image via Adriana M. Barraza/Dennis Van Tine/Future Image/WENN.]
Feb 21, 2019 5:02am PDT