UPDATE 7:06 P.M. PST: So, Ariana could care less that photographers are pissed over her new policy on tour, and her sources believe with good reason!
According to TMZ, the strict rules are stemming from the years she put up with some photo agencies taking her pics… and then turning around to use them to make a profit off of her!
And girl is sick of seeing those photos used on merch that she didn't see a penny from.
Ari and her team have their own in-house photog set up, and will distribute any pictures to publications as long as they're approved.
She's calling the shots, y'all!
---

Ariana Grande has no tears left to cry… and apparently has no f**ks left to give!
As you know, the songstress kicked off her Sweetener world tour this month, with a stunning first performance at the Times Union Center in Albany, New York on March 18. The five-act worldwide spectacle features a 29-song setlist and plenty of sweet visuals to go around.
But while Arianators are enjoying (and capturing) every second of it, tour photographers are reportedly getting the sour side of the entertainer.
Related: See How Ariana Honored Mac Miller On The 'Sweetener' World Tour
Several major news outlets — including the AP, New York Times, LA Times and 12 others — have joined the National Press Photographers Association (NPPA) in protesting Grande's strict photo policy on her current world tour.
The NPPA claims the tour contract that Mac Miller's ex is making them sign to cover her concerts requires photogs to hand over all rights to their photos to her tour company, GrandAriTour, Inc.
Say what?!
The contract explains that the press is only allowed to take still shots of the performances from a designated area during the first 3 songs. If the photogs want to use their pics, they have to get written approval from the 25-year-old and even then — they can only use each photo once as part of a news story.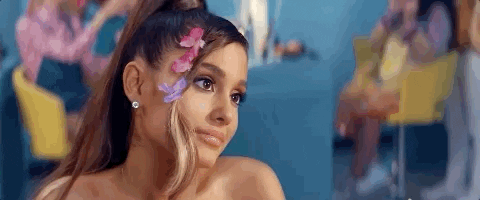 Way to make your own house rules, girl!
But as we mentioned, the press involved in covering the tour are not on board with this diva's demands. Per TMZ, the media outlets believe the conditions of Ari's contract are a massive overreach and robbing photographers of practicing basic journalistic principles.
And TBH, we're inclined to agree with them! Seeing as we are a media outlet too, how does Miz Grande expect us to cover her concerts without ample material? There's only so much we can pull from Twitter, LOLz…
The NPPA President Melissa Lyttle is urging its members to refuse to sign Ariana's photography agreement, and as of right now, there is no word on whether or not the entertainer will change her mind. 
This is hardly the first time the Thank U, Next singer has enforced strict rules at her shows. She previously enforced a total ban on "bags of all sizes" after the terrifying and tragic Manchester bombing that happened on her Dangerous Woman tour killed 22 people and injured many others.
But that ban stemmed from a place of safety and concern for the well-being of concert goers, while this new rule feels like an unwarranted infringement of photographers' basic duties. So what gives, girl?
In the meantime, we'll have to rely on fan-captured pictures and videos until the tour photo policy works itself out.
WATCH clips from her latest tour stop (below):

Do you guys think Ariana's tour photo policy is going too far?
Sound off in the comments below!
[Image via Billboard/YouTube]
Related Posts
CLICK HERE TO COMMENT
Mar 26, 2019 12:05pm PDT